Help me fix up a bitchin' thrift store find!
I just picked up a Harmony H-802 at an antique store for thirty bucks, and I'm in the process of fixing it up. When I plugged it in, nothing happened, so I opened her up and took a look around. The first thing that jumped out was that the wire going from the jack to everything else was severed. I fixed that, but it still doesn't do anything. There was a pick inside the guitar when I opened it up, so I know the guy who had it before screwed around with it. I'm wondering if anyone can find me the schematics for this guitar so I can check to make sure everything's right. When I plug it in, I get a humming noise like it isn't grounded, but that was the first thing I checked. What exactly could this be? Could I have just done a ****ty job grounding it, or is there something I'm overlooking? I don't know a whole hell of a lot about wiring guitars, so any advice is welcomed.

Join date: Jun 2007
40

IQ
Pretty pictures pretty please.
How many pots and pups does it have? There may be an updated schematic that would work. It may be worth it to replace the pots and rewire the entire guitar. It can't cost that much even if a tech were to do it. For $30 bucks you got a nice vintage ax.

And yea, pics would be great.
There's two pickups, a volume pot, and a tone pot. Pics of mine are on the way, but here's a generic photo of the guitar from the internet.
Dude that's sick. Awesome guitar. (I realize that particular one isn't yours). But P-90's? Yeah baby. I am assuming that the two two-position switches are on and off for each pup. That can't be that tough of a wiring job - I'm sure there is more to it than I am guessing but it still can't be that much to have it re-wired correctly. Great find.

Join date: Feb 2008
430

IQ
when do you post pics, posting one with the guitar naked would help a lot
when do you post pics, posting one with the guitar naked would help a lot
Why do you want to see him naked? JK had to...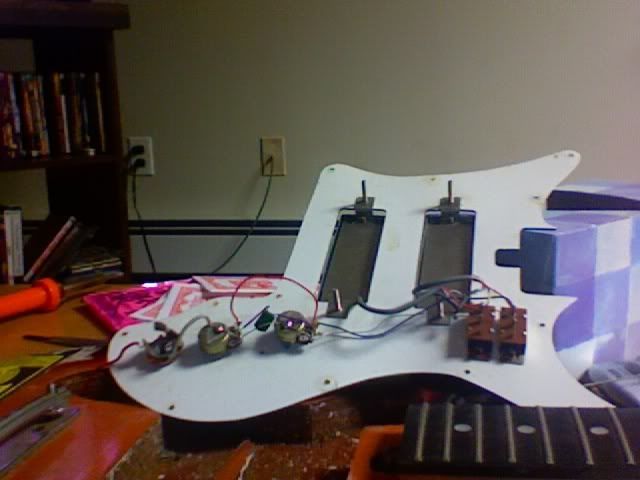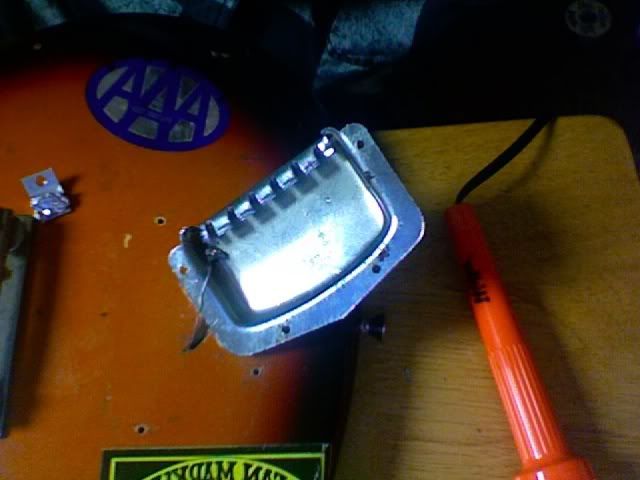 After screwing around a bit more, this is definitely a grounding issue. soldering the ground to the tailpiece just doesnt seem to be doing it. Any advice?

Join date: Nov 2003
90

IQ
The guitar looks sick! Congrats on your purchase. Have you thought about taking it to a guitar tech to have it checked out?

Join date: Jun 2008
40

IQ
try guitar building and customizing. that would get you better answers. if you have another hard tail guitar, open that up and see where thats grounded, and than ground your harmony at the same spot?