Customizing my own bass (progression pictures)
And here we go: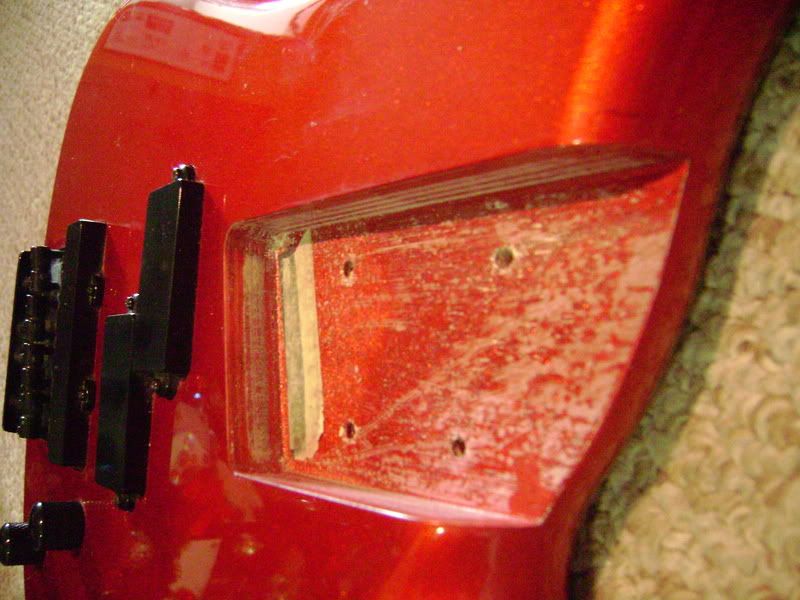 Unscrewed the neck and took it off. Under it was a strip of taped sand paper. I'm not too sure what this is for, maybe to keep the neck flush with the body. Nonetheless, I kept it and will put it back in the same spot when I reassemble.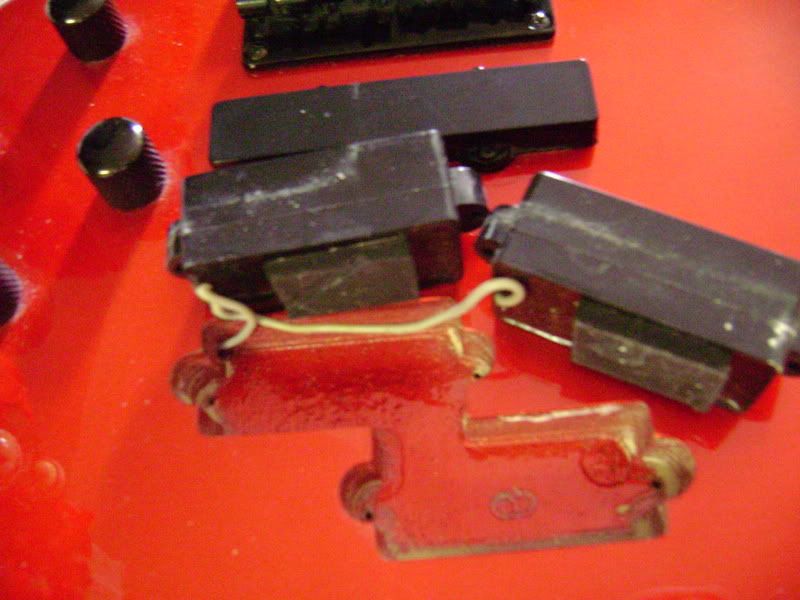 My incredibly dirty front two pickups, both are connected and then run one wire to through the body to the hardware, making it easier later.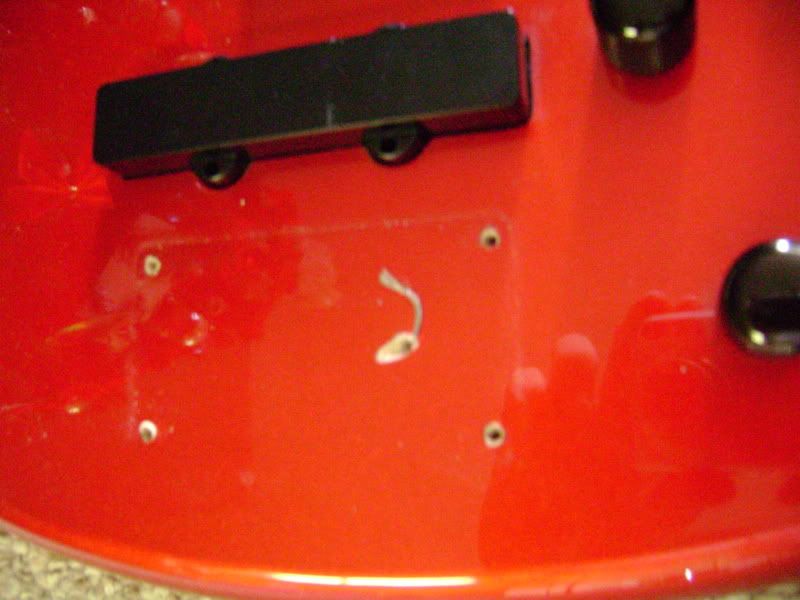 When I took off the bridge I found a bare wire drilled through, I'm guessing a ground wire.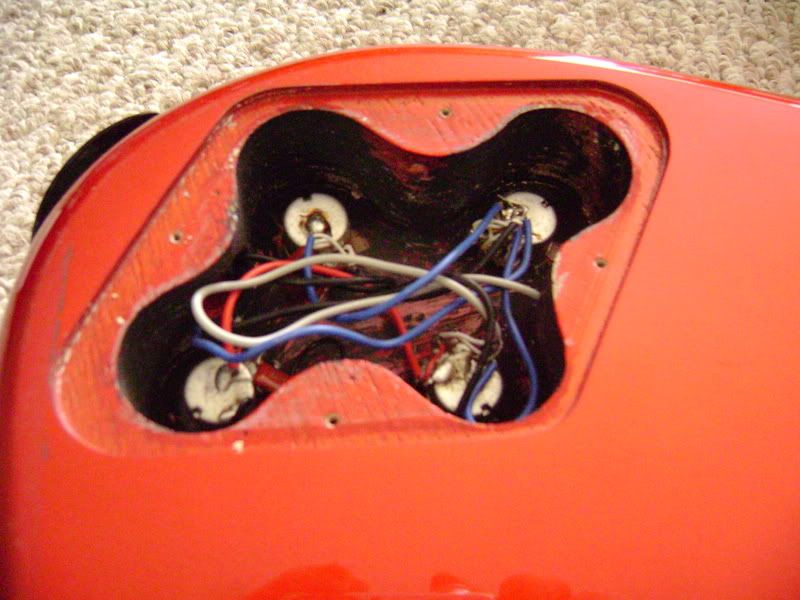 Back panel removed.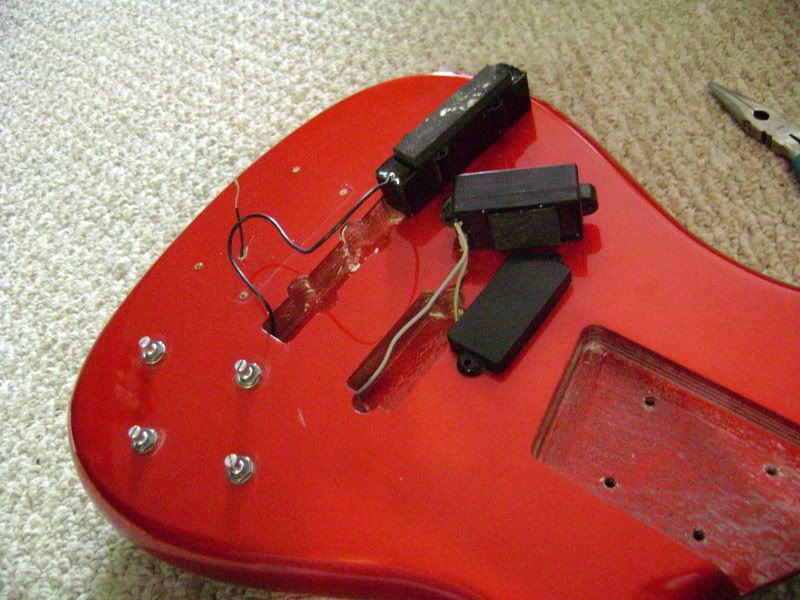 What I did was pull both pickups out a bit so when I cut the wires when I sauter them together I will be able to stuff them back through the holes to protect the connection. Also, I took a silver sharpy and put one line on each end of the larger fret wire (when cut) and two lines for the smaller pickups to avoid confusion. And yes, I wrote all these things down.
Here's the back panel once I loosened the knobs and pulled them through. Also to avoid confusion I took a black sharpy and numbered them 1-4 and drew a respective picture with my notes to keep them in the right order.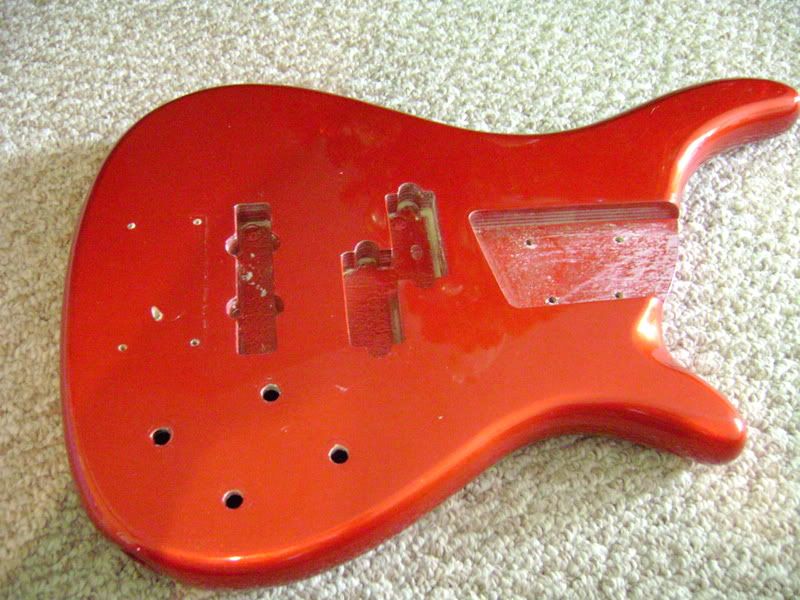 My naked bass.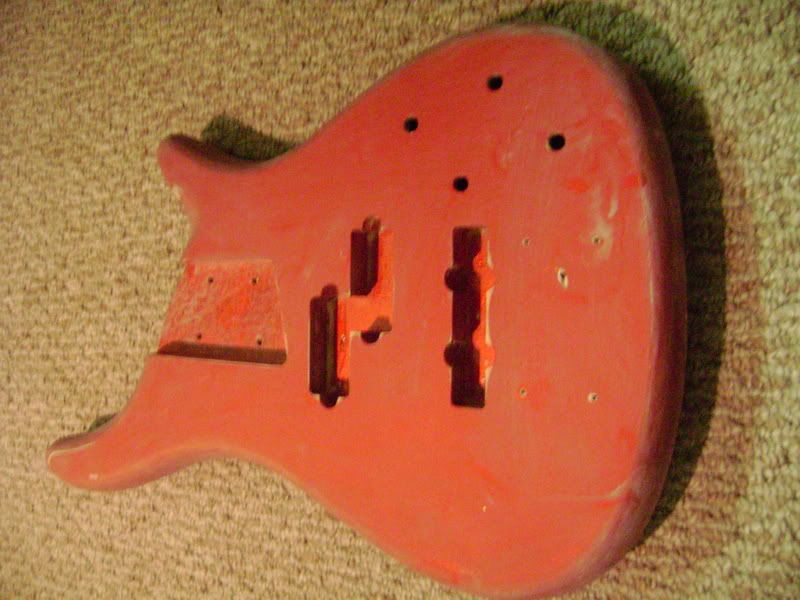 To remove the current coat I bought some 60, 100, 150 and 180 grit Al203 (aluminum oxide) sandpaper. This is the front after 20 minutes (with 60).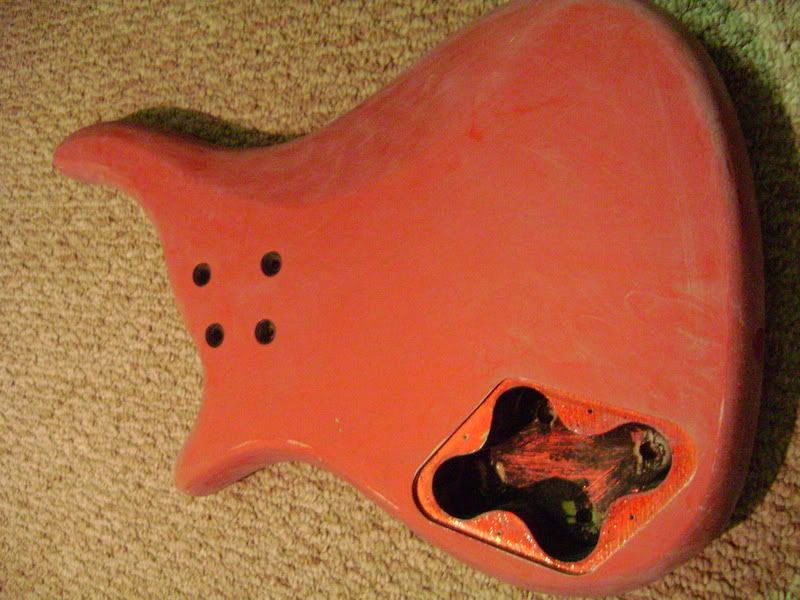 Back after 20 minutes (with 60).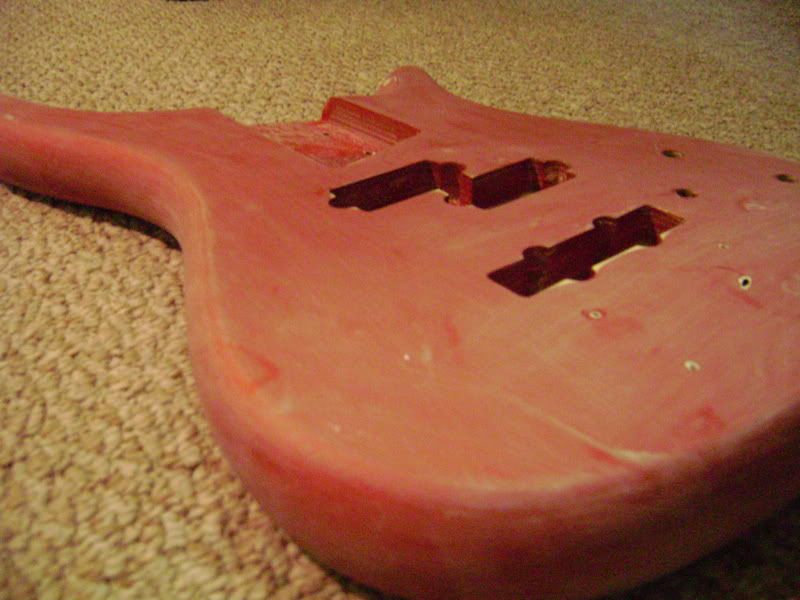 Front after another hour of sanding.