Weeds thread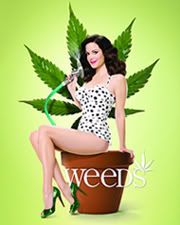 Who else ****ing loves this show?
Darn, I thought this thread was about actual weeds.

If that picture is anything to go by, the show is not very good.

Join date: Jul 2006
140

IQ
Absolutely obsessed. Best show on TV right now. The end of season 3 and beginning of 4 were a bit too dark for me, but it's getting better.
**** yeah man. i cant wait to see what happens with the baby
sometimes i absolutely love the show and sometimes i can't stand it. most of the time it falls in the positive side...

any word on when season 5 is starting?