Have you guys ever thought of...

Join date: Jul 2007
20

IQ
... making a new e-mail and UG account to do one really outrageously crazy thing on the forums here, like posting one thread full of absolute bullcrap of pr0n or some other thing like that? I just realized that people could do that.

EDIT: I am not plotting in any way Mods.
Last edited by M<rockqer>M at Dec 28, 2008,

Join date: Jun 2008
10

IQ
Dude it has happen many times. All you just did by making this thread was make the mods suspicious of you.

Join date: Jul 2008
30

IQ
Look in the Pit on any given day, and you'll find a thread with EXACTLY what you just described.

Join date: Aug 2008
41

IQ
even though i only just met you it breaks my heart to see you get banned
IP address dumbass.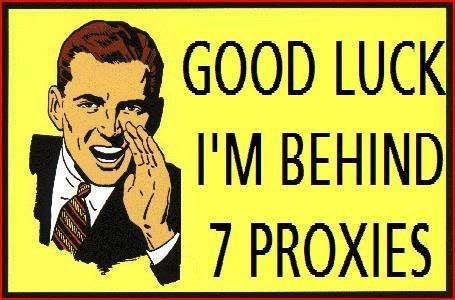 EDIT: not really. and ts way to go idiot, wait till you get banned shortly.
Going on a friend's computer would be the only way, but it's not worth having two accounts banned.

Join date: Oct 2007
187

IQ
IP address dumbass.
This.
But feel free to do it. I believe we've 'weeded out' before.

God himself painted this portrait.
you should use a proxy if you are planning to do this
you should also get therapy
These are thoughts you ponder alone, inside your own head, by yourself, Ect.