Just another Squier Mod
My uncle got a strat about 10 years ago, lent it to a death metal player for 5 years, then let me have it. I've been playing this POS for a little bit, but I finally decided to mod it in order to get a bit of practice for my build. I plan on keepingf the mod under $50 though.

I opened it up because i decided to put humbucker on the neck (for rhythm work) and lo and behold, a wire is drilled through the body to the back, where it is soldered to the tremolo set up on the back. What is that?>
Probably ground wire.
Pics?

Join date: Nov 2008
10

IQ
thats usually where the ground is for strats
skylerb is right
Yea, you're probably right. So if I wanna shield this, would I reroute that ground cable to the shield?
I'm also putting on an EMG passive...which cable is the ground for that?
Alright, step one is complete. New pickup is in. I Messed up while cutting it, so I just sharpied the crap out of it. Those stickers where there before me.
Oh, and like the black pickup covers? cost me less than 99 cents..in the form of a sharpie.
Interesting. Why didn't you take the strings out when making the hole for the pickup?
I did...I was just using a heated blade and it slipped and melted too much.

EDIT: oh, for the cavity. I did later on, i just didnt wanna have to before. I took em out immediately after that
Ok, finished the second mod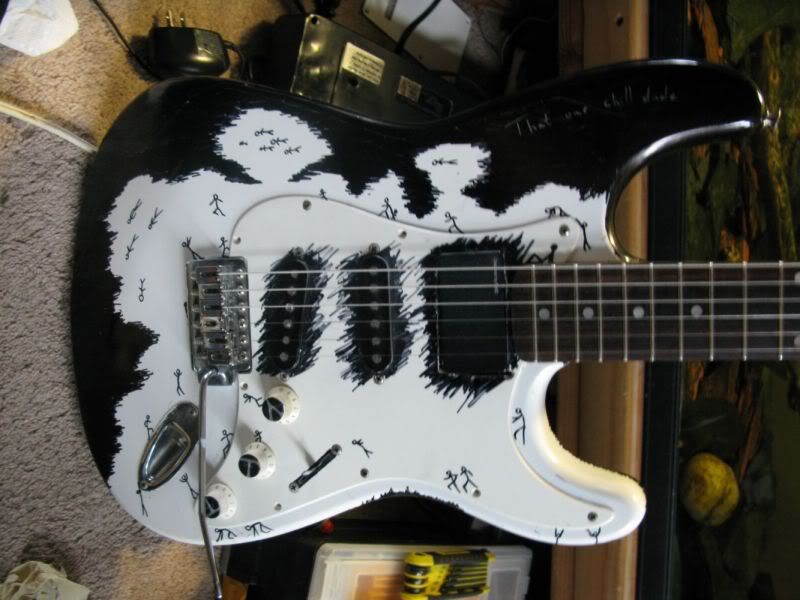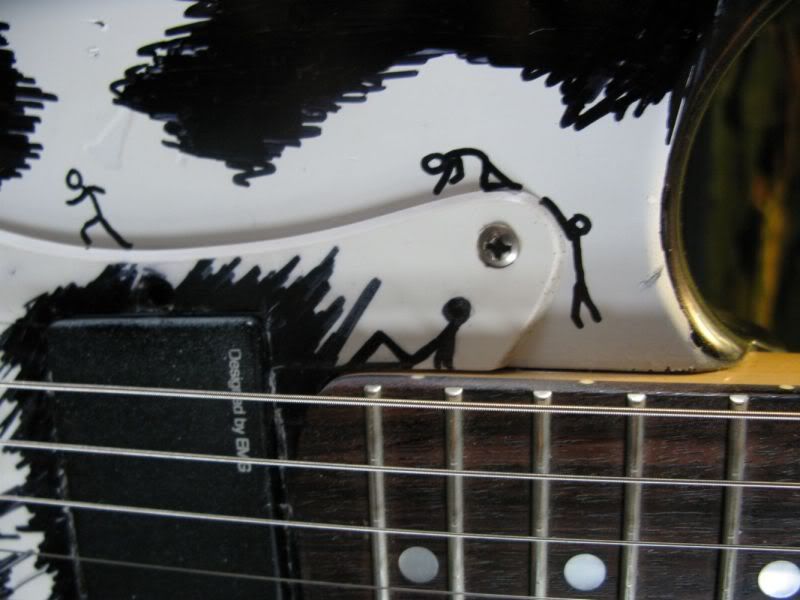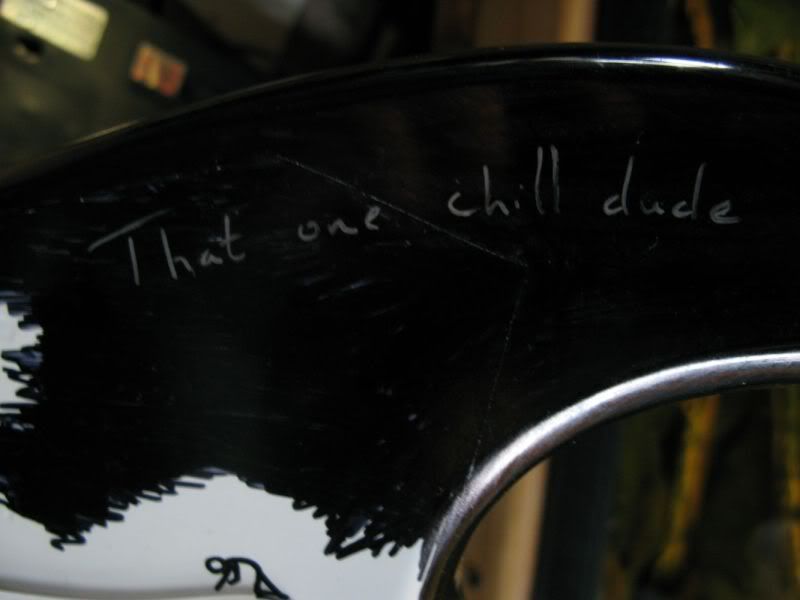 Hahaha dude that's sweet.
I had a similar idea to this a while ago.