NGD (MBOX Content)

Join date: Aug 2007
286

IQ
New Recording Gear Day.
Figured, since everytime that I post a NPD, people always want clips. Now I can finally do them.
MBOX 2 MINI
mic stand
mic cable
Picked this stuff up, today. My SM57 should be arriving tomorrow. Anyone else use this? What is your opinions?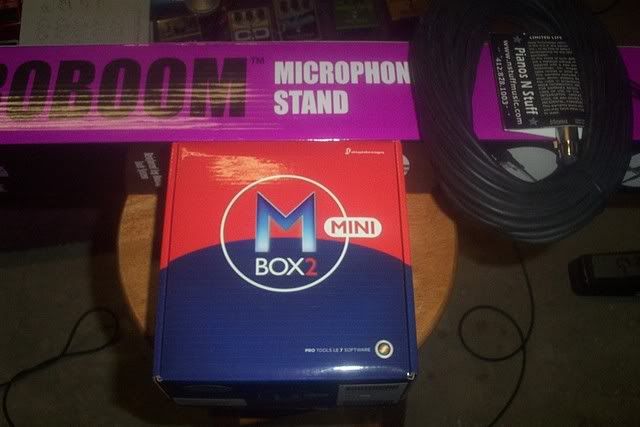 Join date: Aug 2007
286

IQ
Very cool recording device here.

I know next to nothing when it comes this stuff. So far, I've recorded a couple little things. Fairly easy to learn. My mic gets here tomorrow, so I'll be able to mic my amps up. Very cool.