My Steve Harris Sig (Slightly Modified) P Bass
So here we go again. I typed up this whole post and then my internet failed and deleted it.
I finally got enough pictures to make a thread.
The goal here is to build a Steve Harris style bass similar to the one he currently plays now.
Mine will be slightly modified though to make it more personal. Instead of a red blue red stripe pattern like on SH's bass I will have to black stripes to support my favorite soccer team Newcastle United. Also I will replace the Westham decal with Newcastle United one. Otherwise it will be identical with Seymour Duncan Quarter Pound Pickups, and a BadAss II bridge (from guitarcenter). Mirror Pickguard (ordering from pickguardian.com), Maple Neck (ebay, Mighty Mite), and all pots, wiring, and knobs from stewmac.com.
Here's the bridge and pickups. (sorry for bad pic)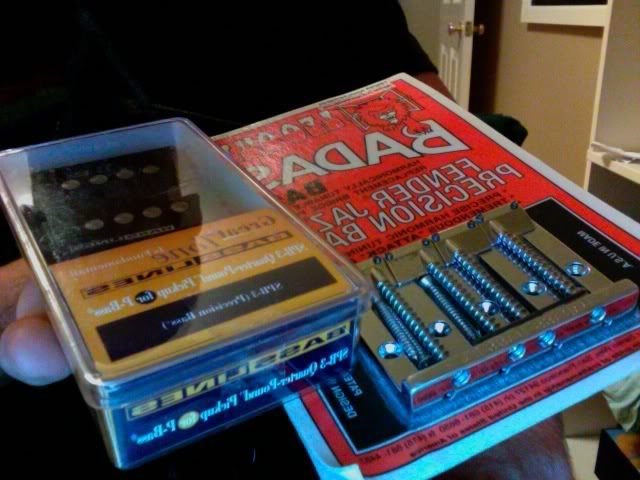 I bought the body (alder, made in Mexico) from ebay.
Sanded it down and sprayed it white. (it was arctic white)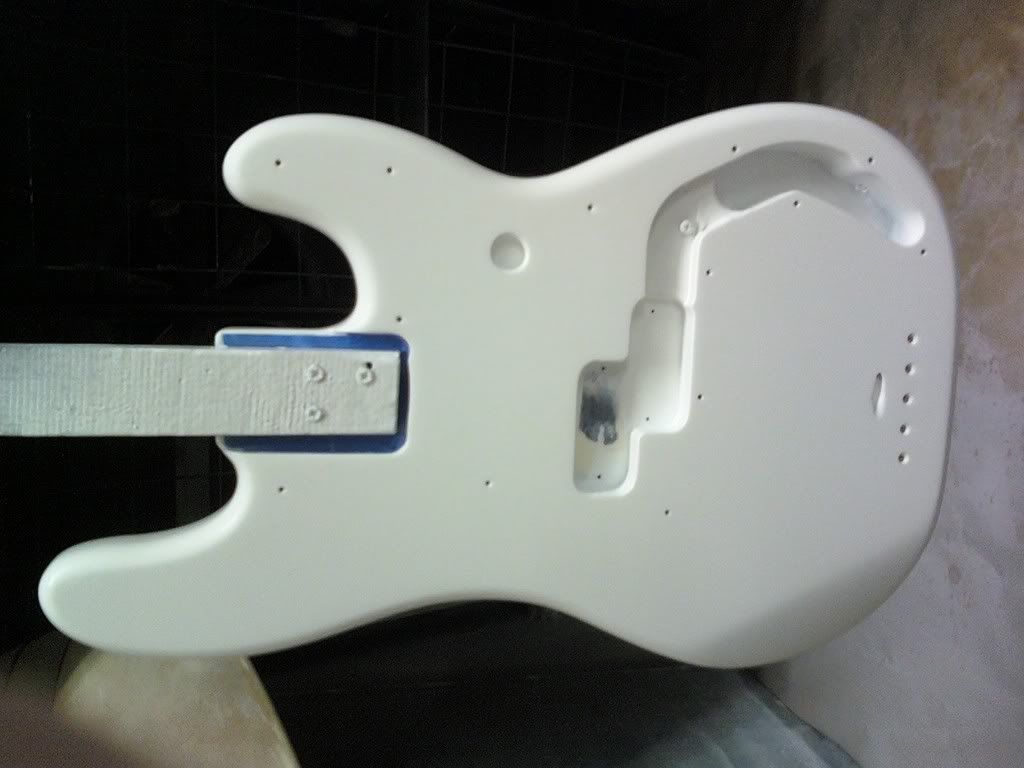 Sanded again, taped it off, and sprayed the black stripes.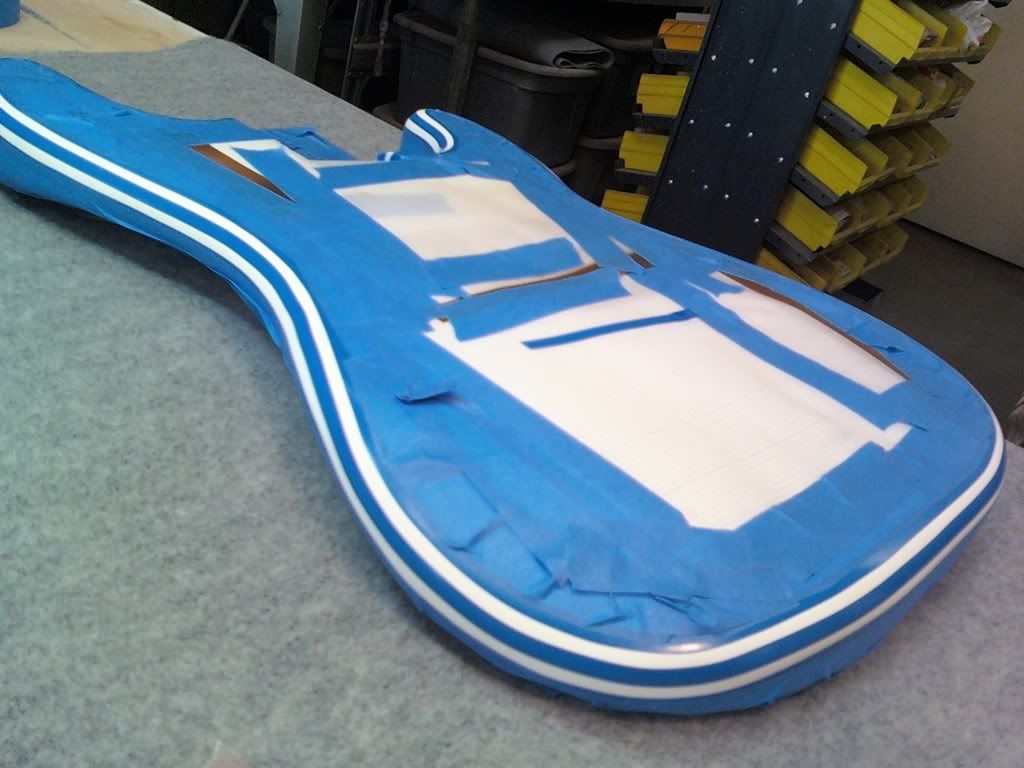 Clear coated it today but don't have any pics yet. Will get some tomorrow and then some more later this week when I get the neck on. Don't have the pickguard yet but couldn't wait to make a thread as I'm stoked to show off my work.
Thanks for checking it out.
MD13