Effects loop
i'm wanting to set the effects loop through my brothers amp with my effects pedal how would i do this? i can't figure out for the life of me how to do it... i have pictures though...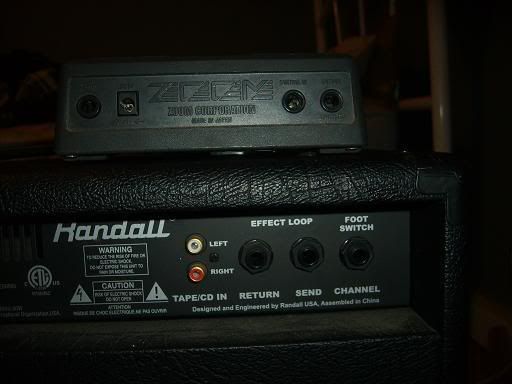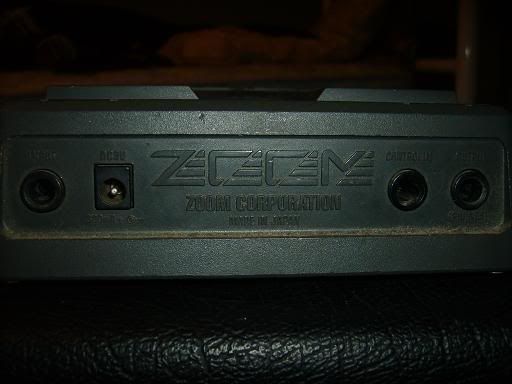 any help would be awesome

Ummm... effects send to your pedals and the last pedal in the chain gets sent to the effects return - pretty much self explanatory.
OHHH ok thanks dude.. like i said i've never set up a effects loop at all..
Well if you're just using that one Zoom pedal that you have pictured then you would set it up like this:

Effects send to "input" on pedal and "output" on pedal to effects return. If you have more than one pedal then the effects send gets connected to the input of your first pedal and the output of your last pedal gets connected to the effects return.
ok i got it right hooked up right but it's making this weird whistling sound and the high i get with the volume the louder it gets.... but i can her the guitar through the amp but everytime i put my hand on the string to stop the vibration it start that whistling sound
Is it feedback, possibly?
i'm thinking it is....i'm guessing that a cause from my guitar correct?
ok i checked it out about the whistling thing it has nothing to do with my guitar... i can unplug my guitar from the amp and stuff completely and it still does it...
Does you're amp do this when you put the Zoom in front of the amp? Some effects pedals don't sound good/create unwanted noises when they are placed in an effects loop.
cable from send into input of 1st pedal in chain. connect other pedals.
output of last pedal goes into return. that is all