Ok, anyone know?

Join date: Oct 2007
10

IQ
Hey guys, just a bit of trouble and it would be cool if anyone could help. Anyway I noticed this picture in the new gear picture thread and I tried messaging the guy but he hasn't been online for a while so I decided to ask you guys.
Anyway I was wondering what the manufacturer and model of this guitar was: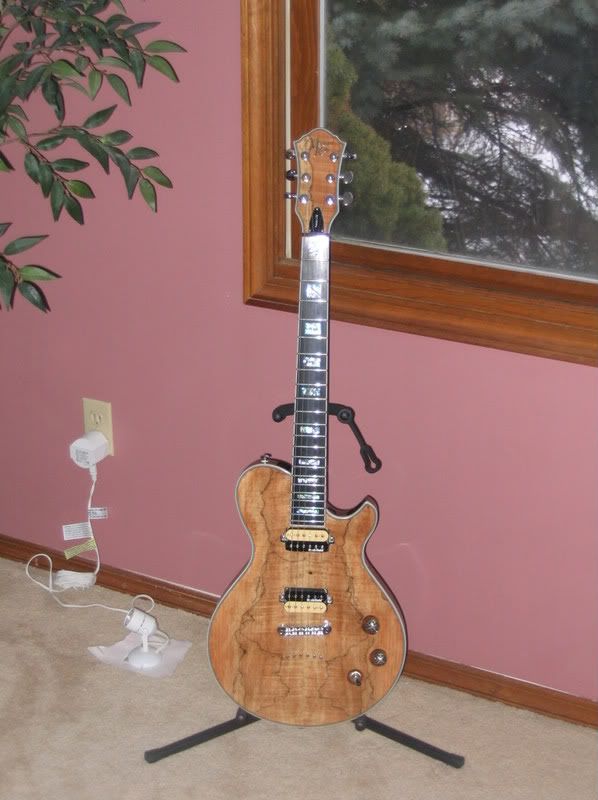 Thanks in advance


Join date: Sep 2008
50

IQ
That's a beautiful guitar. I'm also curious to know what it is now, bookmarking thread :P
Micheal Kelly. I think.

But as far as I can tell, yep, that's the stupid looking Micheal Kelly headstock logo.

Isn't spalted maple awesome?

Join date: Jul 2006
130

IQ
Definitely Michael Kelly. No clue about the model, though.
Yeah. A quick search for "micheal kelly spalted maple" on MF should give you the desired results.

Join date: Oct 2007
10

IQ
The one posted in this thread has a much nicer look than that of the one on the website. Such a beautiful guitar...

I want it.