Cash Band Guitar
So after i returned the swirled psychedelic guitar to my neighbor (Mark), who loved it, he gave it to his buddy, Jim, who gave it to him in the first place.
Mark was so happy with the work i did he decided he wanted me to re-finish another guitar of his.
This guitar is a Music man something-or-other. Not sure of the model, but it looks awful close to the one Petrucci plays. Here is a pic of how i received it.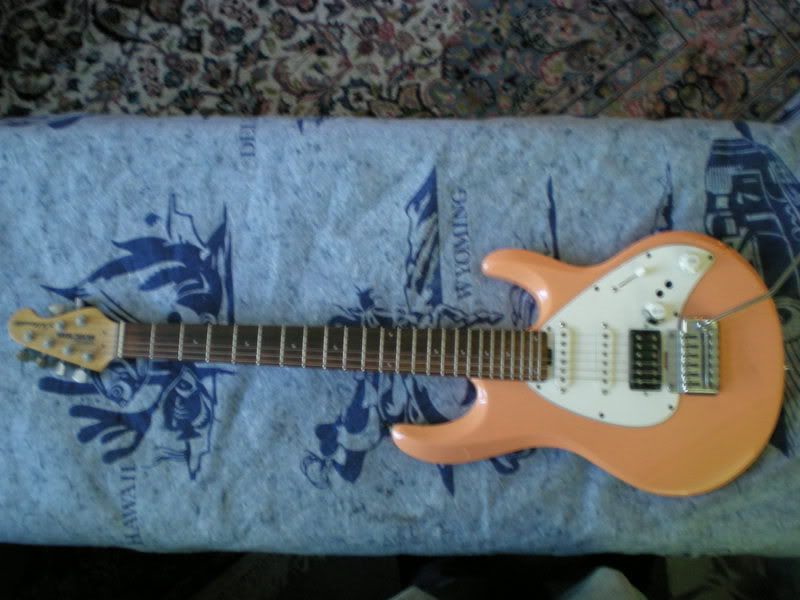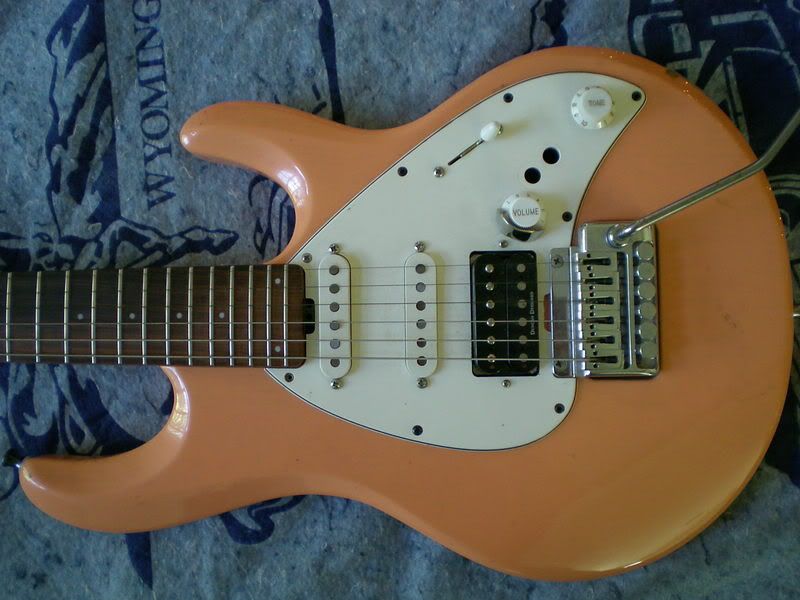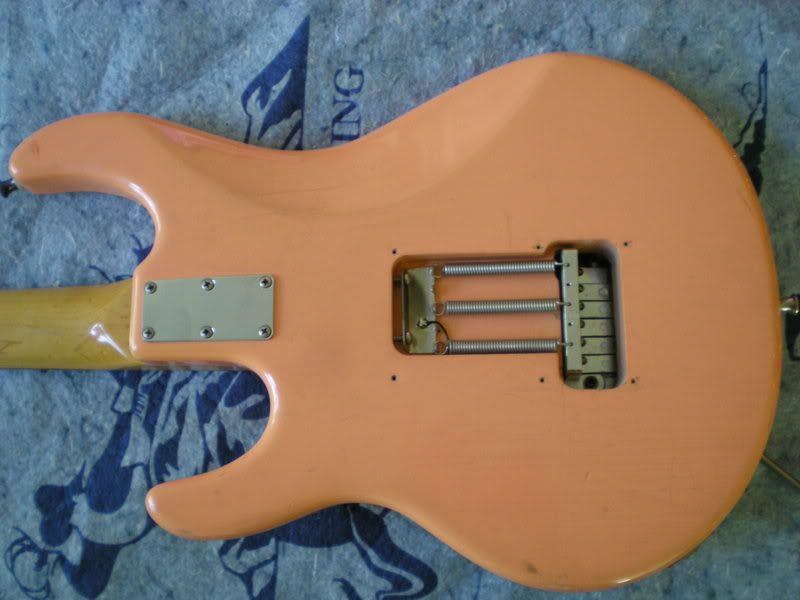 So Mark's friend Jim, who owns Valley Music in El Cajon, close here to San Diego played in Johnny Cash's band, and used this guitar as his main axe. Read more about the thing here, 8th paragraph from the bottom.
http://www.signonsandiego.com/uniontrib/20060712/news_1m12valley.html
I have it finished, just need to go over to Mark's house again and take more pics.
And here is the Guitar Jim played in Johnny Cash's Band, nice and pretty.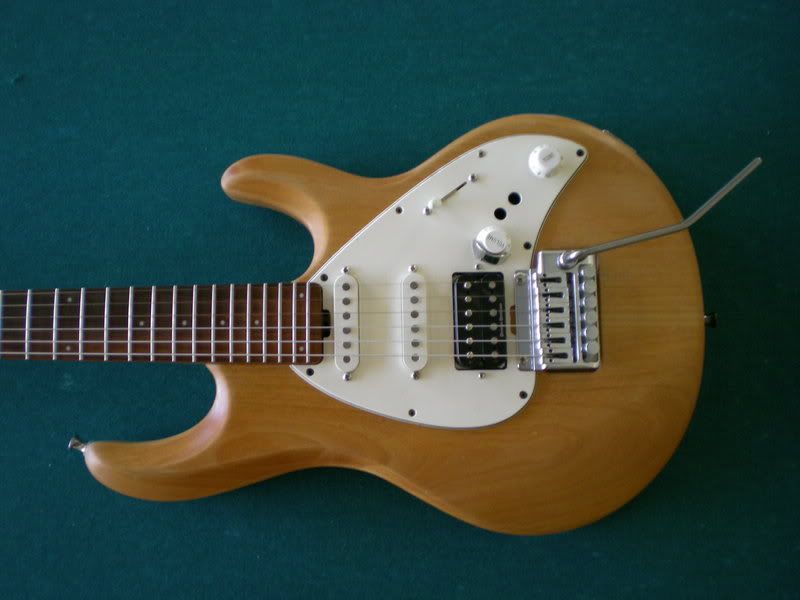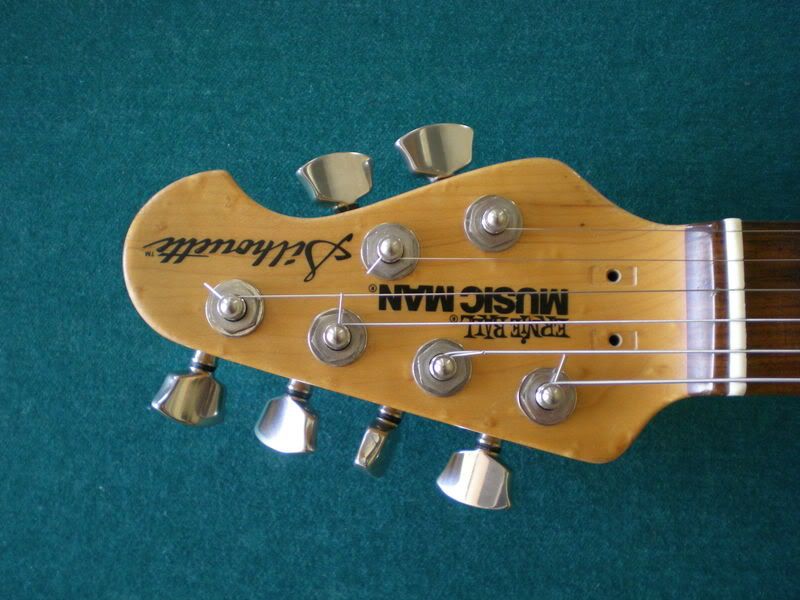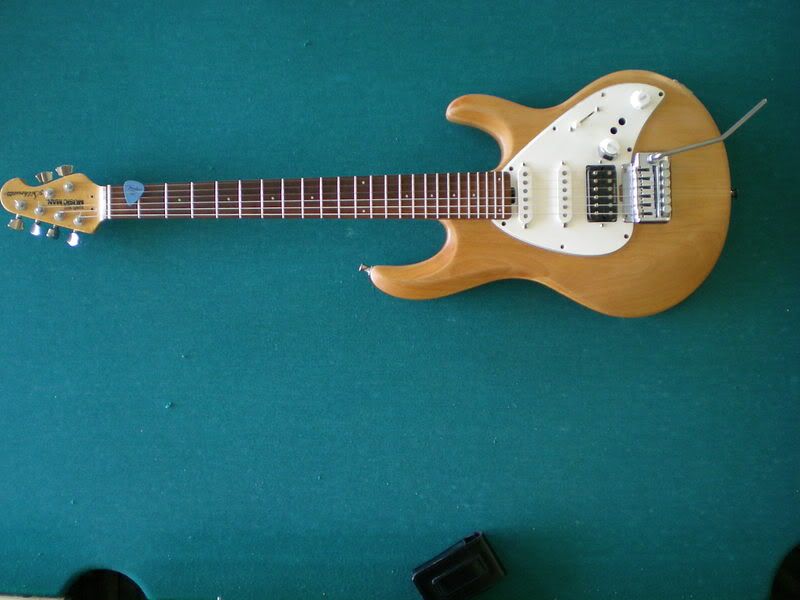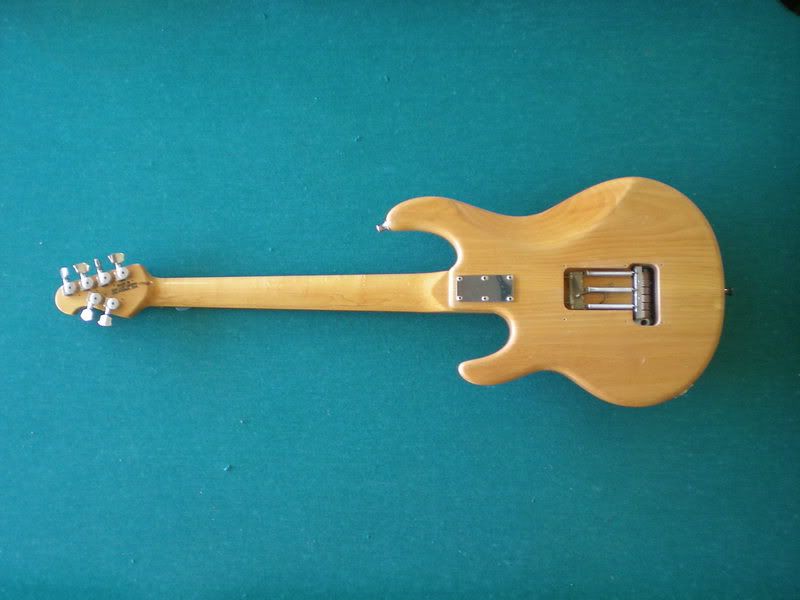 Nice shape. How are you finishing it?

Join date: Jan 2009
10

IQ
Did he really play in johnny cash's band?
Join date: Apr 2008
10

IQ
Did he really play in johnny cash's band?
Read the article i just posted.
I just used a chemical peel and tung-oiled it.
Nice. She looks loads better