Poll: PEdalboard design

Join date: Aug 2008
90

IQ
I'm planning a pedalboard build & i was wondering which design do u thinks the best?
1.) shelves

2.) flat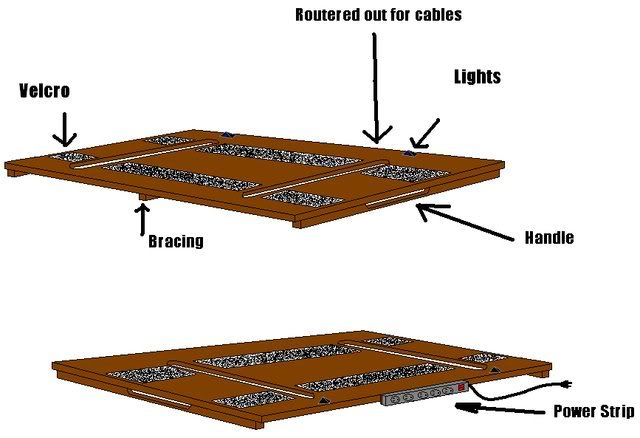 3.) Wedge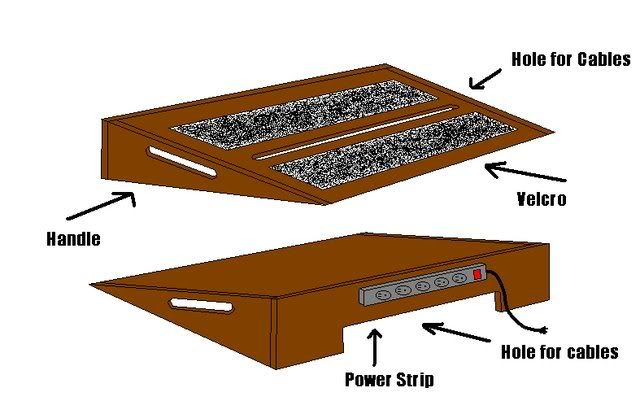 Edit: Couldn't get poll 2 work so just post the number
Last edited by Clutch32192 at Jan 8, 2009,

Join date: Aug 2008
10

IQ

Join date: Sep 2008
10

IQ
Number 3 is where it's at.
numero 3-o!

it seems the most functional/usefull

Join date: Nov 2008
202

IQ
def 3, i like how you made sure you have holes for the cables to go through, and the power strip.

Join date: Feb 2007
50

IQ
3, or if you can close off the back of 1 so you can put a power strip on the back of that one. 3 is probably the best design overall, but some pedals already have a lsanted surface where the switch is, so tilting em even more will put them at an awkward angle. Im sure you could extend the back shelf of 1 and put a strip/source there, for easier connecting. And with the two sheves, its much easier to avoid stepping on knobs when you step on the higher level of the board.

Join date: Aug 2006
250

IQ
3.

PS, you fail at making polls.

Join date: Apr 2006
61

IQ
I'd say three as it is, but a mixture of one and three would be nicer for me personally.

Why is it that the different rows of a pedalboard are prectically always in the same plane...? Why not make them like stairs (as in design#1) so the buttons on the pedals on the back row comfortably clear the pedal housings and knobs in the front row?

Join date: Oct 2007
40

IQ
Number 1 with a closed back like 3


Join date: Dec 2004
71

IQ
1 seems like it would be easier to use during a set. The wedge and the flat one seem like you might me reaching all over for the back pedals