need help. and an explination
my schecter C1+ seemed to have a problem with the jack and today i started poking around to find the source of the problem. sorry for the blurry picture best I could do.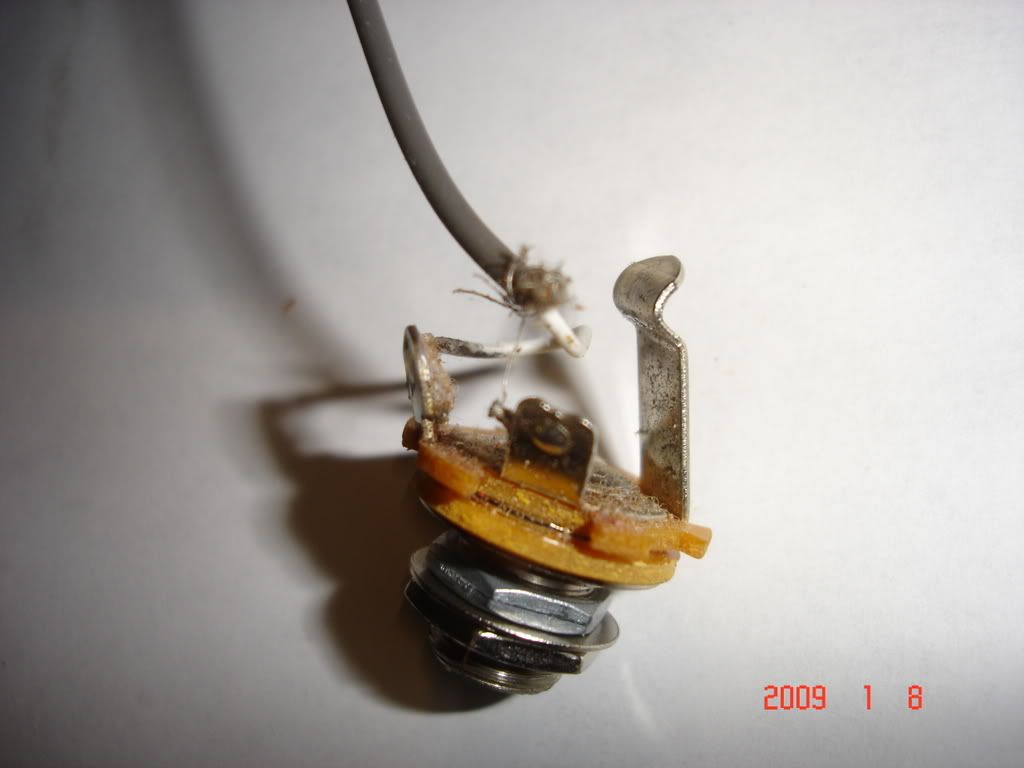 It looks to me like the soder joint failed on the ground wire so would all I need to do is strip the ground down a little and resoder it to the tab? i ask because the wire looks to be coaxial and resodering the ground means stripping the wire down exposing more of the signal wire and thus making it more susceptible to EMI and if this is the case how do I fix it?
You don't have any choice other than stripping the wire a little more and resoldering it

Just try to strip it as little as possible

Join date: Nov 2008
501

IQ
just cut the frayed **** off then cut some of the plastic stuff off to expose the clean wire and resoder it. it wont mess with anything, its most likely what they had to do when they assembled the thing.

Join date: Jul 2008
60

IQ
blurry? dude thats profesional and ya /\
|
|