Custom Strat Finished With Pixzorzzz
Well here she is <3
Relic'd Daphne Blue alder body
Fender USA neck
Duncan vintage rails in m and b
Duncan hot rail at neck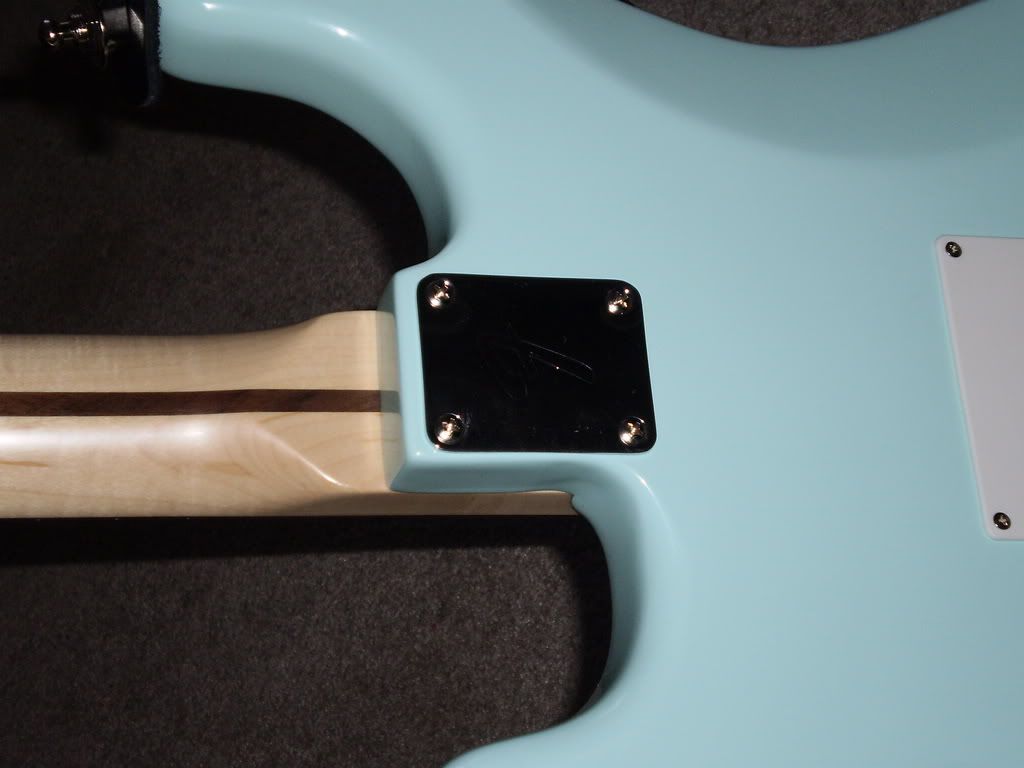 Join date: Jun 2007
91

IQ
looks great, and i hope it sounds just grand for you.
i hate relic'd finishes though....
lol relic'd body but shiny new looking headstock


still looks good, congratulations
Join date: Sep 2008
10

IQ
Looks nice, I bet it sounds like a dream too.
looks great, only thing that i can see wrong is the headstock (as previously stated) and all the dings on the body are angled the same, they all seem to be parallel or something, maybe its just me

lol but i wanted a brand new neck =(
It's great.

But I'd recommend doing a little something to the headstock to make it fit better.

Join date: Apr 2005
10

IQ
make it look dirtier! relicing involves more than just sanding through the paint on a couple of edges :p

Daphne blue is superbest though, but i prefer it aged or with a tinted clearcoat.
Last edited by shoolocomous at Jan 22, 2009,