Restringing a tremolo
Does anyone know how I can re-string my fender without the tremolo ending up at a 45 degree angle?
you mean the tremolo bar?

Join date: Apr 2008
90

IQ
you mean the tremolo bar?

TS; Do you mean the vibrato itself being "forced" forward at the 45 degree? and want to lower it down so it is level with the body?

Join date: Apr 2008
90

IQ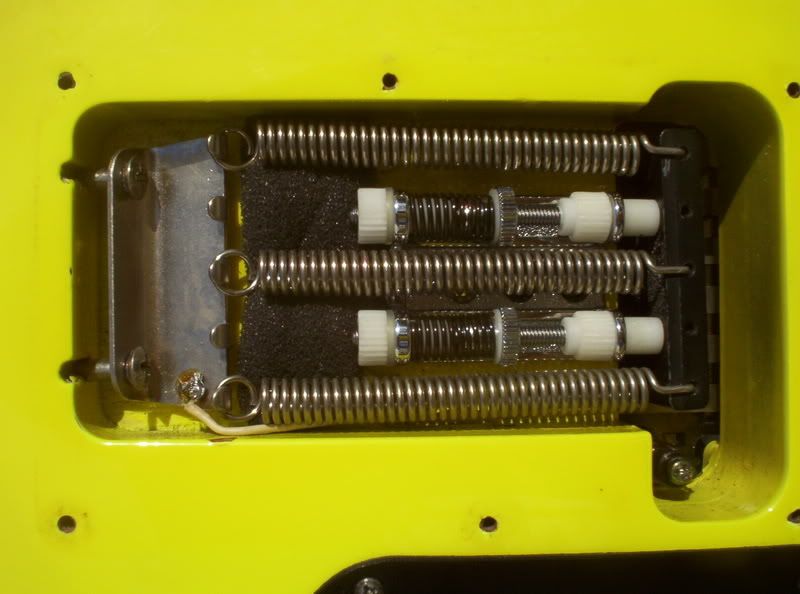 In the cavity...
The metal plate thing on the far left, with one side connected to the body of the guitar with 2 screw, and the other side of the plate with 3 springs on it.
The two screws on the metal plate need to be screwed into the body, adding more tension to the vibrato and therefore lowering the tremolo down. Do this in small increments till its flat.
Last edited by Chrisiphone at Jan 10, 2009,
you have put heavier gauge strings on. either go back to the original gauge or adjust as said above.