FT: Guyatone MD3 (Micro Digital Delay)

Join date: Aug 2007
286

IQ
I have a used, but good condition, Guyatone MD3. Comes with box and papers.
Here is Guyatone's description of the pedal.
http://guyatone.com/Md2.php
I like it, I just wanna see what kind of offers I can get for it. If nothing, I'll gladly keep it. I'm interested in an EHX Small Stone (USA model). Email or pm me, with what you got.
I'd like for it to be an EVEN trade. I'd also like to keep it to the 48 continental states. Shipping, from both parties, will be USPS Priority w/ comformation #.
Here is a picture. If you want more, just ask.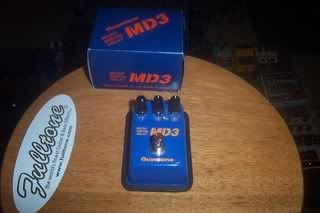 Thanks,
Ming
mingpau@consolidated.net