Laney GH100L + FS-2 for sale, UK ONLY - £330
Ok guys, I've got a 1995 (Old style with black corners and front panel) Laney GH100L with the high gain set of JJ E34L's(
"This kit comes with a matched quad of the JJ E34L's and four hand picked high gain ECC83S's with one of them being balanced for the phase inverter in V4."
- Eurotubes) I've had them in since February 08 when it was serviced and given a clean bill of health. It's in brilliant condition, with just one tiny nick in the tolex.
These pictures are from January, as you can see it still has the 6L6's in.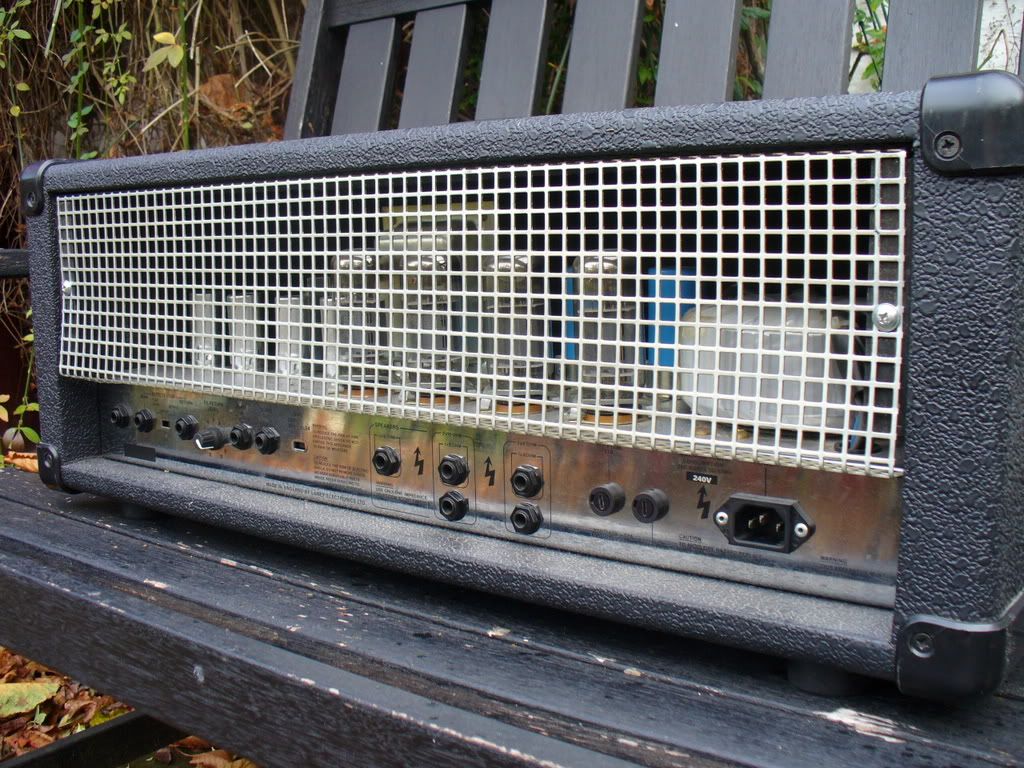 I'll also include the footswitch in the sale.
I'm looking for £330 OBO.
Pick up only I'm afraid, I'm in Stoke-on-Trent(45 minutes from Manchester, about an hour from Birmingham).
Thanks guys.
P.s. I'll also be selling my Blackstar HT-5 head once the Laney has sold so get saving your pennies.
I'll trade the Laney + cash for an ENGL Screamer head/combo, but I'm not interested in any other trades.
mate you got one of the early ones like me....why would you wanna get rid
It's just too loud for what I need, it's a great amp, it really is, but I'm after something quieter with more tonal options at my feet(Nice big footswitch, like the screamer) for gigging.
Join date: Feb 2004
777

IQ
how long do you think it'll take to sell? i might have enough money by the summer.
Join date: Feb 2004
777

IQ
nevermind, it's pickup only, my bad

Sorry, I'm only selling within the UK, thanks for the interest though.


Join date: Dec 2004
80

IQ
Shoot me a PM if you decide to sell the Blackstar or the power tubes from the Laney.
Will do.

Bump!
Make an offer guys.
Nobody wants this?

Seriously?
This is going on the 'bay tomorrow.
Make me an offer.
PMing you now.