Post Your GAS 09
There's a few things I want, but Im not DIEING for any of them at the moment.
A fender strat of some sort, color HAS to be a burst, or natural
Thats the Lite ash, the one I have my eye on (its local) is a 2003 strat made of alder (instead ash like the one pictured) same finish, same black hardware etc. So their almost identicle.
A f-style mandolin, something with a nice sunburst, preferably a ebony fretboard, ebony bridge and it HAS to be solid wood or else I won't look at it.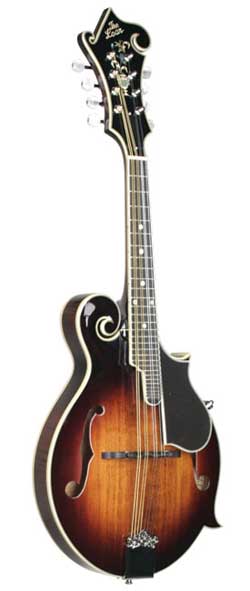 I would kill for one of those, basically all I wanted (as posted above,) + it has flamed maple sides which is even better
Maybe A 12 string electric ( I was looking at getting a nice 12 string acoustic but I feel like an electric would be a little more practicle)
Basically a burns (some london based company) 12 string (It's official name is the double six) basic but all I could ask for, supposedly elvis used one ??
A coral sitar!!! Whoohoo!!!!
They had the same coral sitar at my Local Music Store and I loved it.
Last but not least a fender blues Junior to go with the last two purchases, Plus I could use some of those fender cleans for things coming up this year ( a concert-ish band for my music teacher and I'm joining the school jazz band)