Dream set up.

Join date: Apr 2008
142

IQ
Have a dream set up?
Share it and drool over outhers. (or just yours).
Ill start.
Diezel Herbert
2* Diezel 4x12 Rear Loaded, Guitar Amplifier
Jackson DK2S guitar
with 7 strings and flying v shape
A absolute LOAD of pedals
Nice and simple
Last edited by IYanoplathizoI at Jan 18, 2009,
Hi Watt or Roost head
any 4x12 cab with Fane Crescendos
Fender or Music Man Twin Reverb
An old Goldtop with P90s
'61 LP Custom SG shape
Sixties LP Custom
Pack Leader
Gilmour can keep Strat #0001

I'd hate a dream like that, really. 'Cos I'd wake up.
Mm.
I'd play a keyboard through a searchbar, with a "go!" stompbox.
But alright.
and
through
with
and
that Vox Satch wah that I can't find a picture of.
Edit: oh, and
That should about cover it.

Last edited by Rock Pig at Jan 18, 2009,
my sig + fender twin + mesa mark v + morley tremonti wah (coming tuesday)
Ibanez S series (H-H config), wizard I neck with a maple fretboard, Dimarzio Tonezone Br, PAF Pro Nk

Mesa Boogie Dual Rec, running through any 4x12 slant cab with Vintage 30 speakers.

oh yeah!
to
pretty simple
Guitars: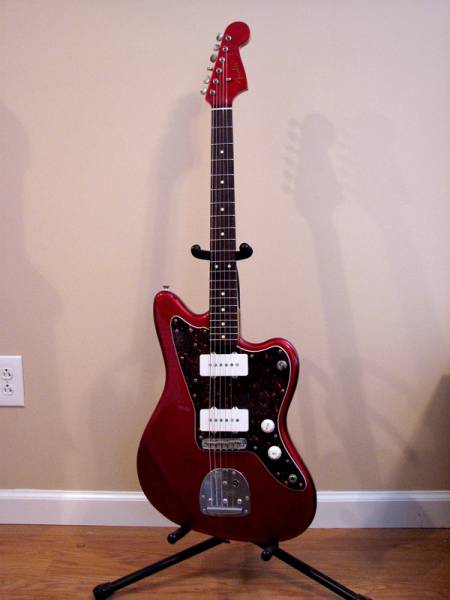 Pedals: Can't be arsed to find so many pics
JEN crybaby (vintage! i have one!)
Electro-Harmonix Doctor Q auto-wah
Rocktron Banshee Talkbox
Boss CS-2 Compressor
Ibanez TS9DX Overdrive
ProCo Rat Distortion
EHX Big Muff Pi with Tone Wicker Distortion/Fuzz
Arbiter Fuzz Face
EHX Small Stone
EHX LPB-1 Boost
EHX Small Clone Chorus
EHX Stereo Polychorus
EHX Deluxe Memory Man
Amps:
My guitar teacher has that fender twin reverb amp

My guitar teacher has that fender twin reverb amp
that exact one? or a reissue?
My old college had a reissue, it was amazing.

Join date: Jan 2009
20

IQ
And probably one of each amp made, but first i'd get a dual recto, 6505, and a twin reverb.
custom built guitar

tele body
wizard II neck
original floyd rose tremolo
emg 81tw and 89 pickups
5 way selector
two volume and two tone pots

through

Electro-Harmonix POG -> Line 6 delay modeler -> Digitech Whammy -> Boss Ch-1 -> Boss BF-3 -> Vox Satchurator -> Ibanez TS-9 - Vox 847 wah

into

Fender Twin Reverb (clean)
Marshall JCM800 (crunch)
Mesa Boogie Triple Rectifier (lead)

i had a dream a while back where i owned better than this setup but better, i had a three button foot selector, which would feed my guitar through one of three pedalboards and one of three amps (one pedalboard per amp). i also had a huge rack full of effects as well, it is the best dream i have ever had.
and
through
This is a Cornford Roadhouse 30 for those who don't know.
and
on a mesa cab.
and of course
A few pedals,
Holy Grail Reverb
Fulltone Wah
Fulltone Fulldrive 2 overdrive
Phase 90
Some sort of rack delay
and a good loop pedal.
+

or/and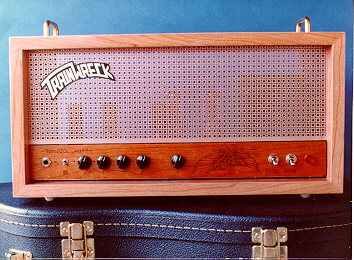 If only these guitars could be found left handed....
I dunno, might be a reissue I'm not sure

Join date: Dec 2008
80

IQ
Ibanez JEM7VWH (with sustainer pup)+RG1527+Les Paul Custom
Through:
Dual Rectifier/JSX (undecided, really... i've never tried a real mesa :sad

Pedals: Some good wah, EQ, Volume pedal, Delay pedal
Guitars: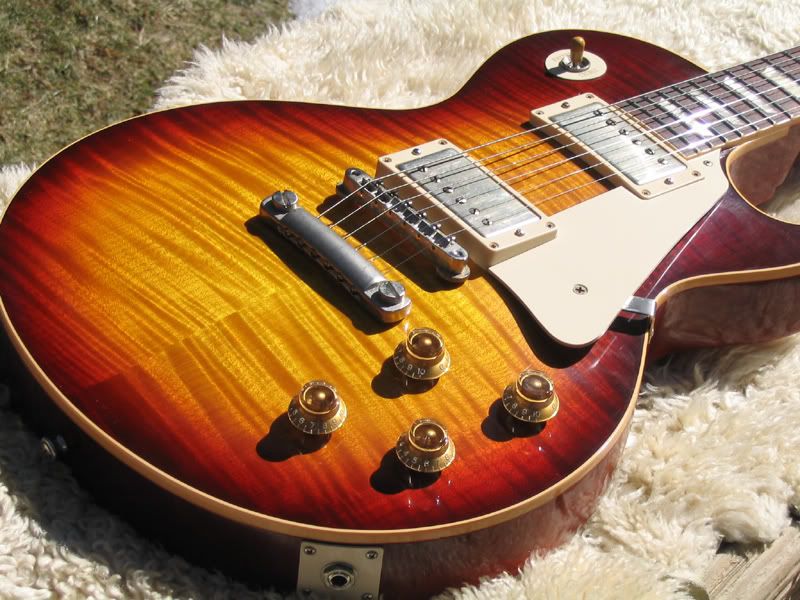 Amps: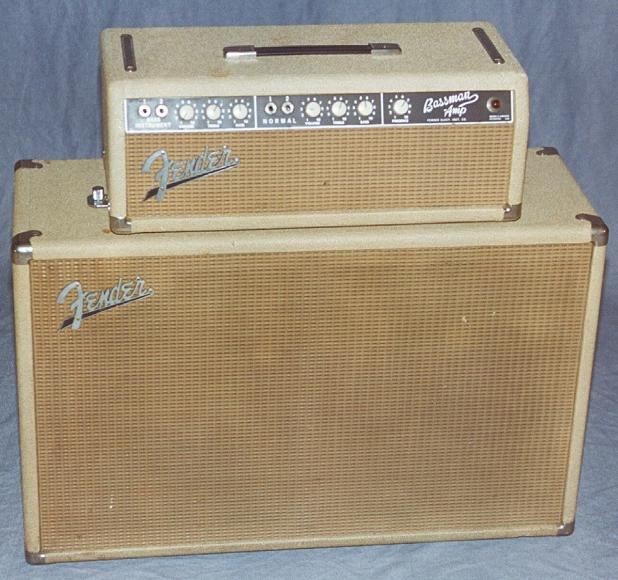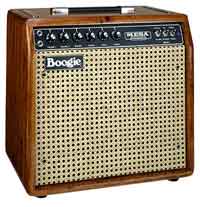 okay so firstly
Caparison Dellinger

Through a Framus Cobra with Vader 4x12
With an ISP Decimator
a Maxon od 808
and a boss dd-6

I don't like to put in pics, too much work but here is mine.

Guitar
Schecter C-1E/A with Seymour Duncan SH-2n and JB SH-4
Line 6 POD X3 Live Guitar Multi Effects Pedal
Fender Supersonic 112 Amp

Schecter Gryphon with some other humbuckers, halfway there, just have to swap humbuckers
B-52 AT-112 Tube Amp

Bass
Schecter Stilleto Studio 5 Fretless
Line 6 POD X3 Live Guitar Multi Effects Pedal (I think it can be used for bass)
Acoustic B200H/B115 Half Stack.

I don't really feel the need for much else.

Join date: Feb 2009
10

IQ
Guitars
Gibson les paul custom, unfinished, with exposed maple cap with gun oil lacquered over.
rosewood fingerboard
tonerider pafs
coil split
cts pots
switchcraft jack and switch
Fender Stratocaster, olympic white and rosewood fingerboard
emg sa's
cts pots
switchcraft jack and switch
prs mira maple top
wolfetone marshallhead pickups
coil split
Gibson les paul standard, iced tea finish
bare knuckle nailbomb pickups
Gibson les paul classic, iced tea finish
gibson burstbuckers 1 & 2
Gibson custom shop sg with vibrola
gibson firebird
gibson firebird VII
Gibson holy explorer
Gibson flying v cherry
Gibson CS345
Gibson es335
Amps
Fender twin reverb
Marshall jcm800
marshall vintage modern
fender blues junior
fender 59 bassman
marshall plexi
Effects
Seymour duncan twin tube classic
Seymour duncan twin tube blue
Seymour duncan deja vu delay
Seymour duncan double back compressor
mxr carbon copy delay
mxr distortion plus
mxr gt od
mxr phase 100
mxr stereo flanger
mxr micro amp
mxr dyna comp
moogerfooger delay
moogerfooger phaser
pete cornish custom overdrive and boost
voodoo labs a/b switch
voodoo labs true bypasser

heres mine. . .

Gibson Les Paul Custom 3 Pickup
Gibson Custom Shop ES-339
Fender Eric Clapton Signature Strat
Fender 62' Tele
Gibson SG Custom 3 Pickup
Paul Reed Smith Mira Double Cut
Gibson 1275 Double Neck

Marshall JCM 800
Marshall JCM 900
Fender Hot Rod Deville
Fender Blues Deluxe
Mesa Mark IV

A bunch of cab's loaded with celestions

Crybaby
TS808
and some other pedals

Oh and a custom Brazillian Rosewood Spruce Top Taylor Presentation Series

Join date: Oct 2006
110

IQ
Guitars:
Ibanez Universe BK w/ Evo/Blaze
Ibanez RG1527 Natural oiled finish. w/EMGs
Ibanez S7320 w/ X2N/Air Norton
Jackson DK2S (a 7 string version would be lovely, but probably will never happen)
PRS Custom 24 Dark green quilted maple w/ Seymour Duncan SH4/TB4
Blackmachine B7 + B6 w/swamp ash bodies and Lundgren M7s

Pedals: Dunlop Crybaby, + Boss: EQ, Vol, Compressor, Noise gate, and loop station.

Amp Heads:
Mesa Triple Recto
Diezel VH4
Peavey 5150 + JSX
Fender Twin Reverb
Marshall JCM 800
Mesa Mark V
Mesa Lonestar

Cabs: Uh. Lots. Celestion/stock speaks depending.
Mesa Rectifier
o and i forgot 100,000 screaming fans