I Need Your Help!
We need a logo! and no one one the logo thread is interested.
so if anyone wouldn't mind helping, we wouldn't mind returning a favor and giving full credit.
we're Corpseye, and we are metal
our influences are kataklysm, BOdom, syl, lamb of god, rob zombie, ahab, thrash, black metal, etc.
www.myspace.com/suicidalsister
please help us?

Join date: Jan 2009
260

IQ
I may be able to help you out a bit. The band name is Corpseye? Post some pictures and I will see what I can put together.

How about maybe an eye with a corpse in it then CORPSEYE on the bottom? Or maybe An eye with the word CORPSEYE across it and faded with it?

I will get to work on this tomorrow when I get home from school. Who knows I might think of an idea during a boring math lecture.
Last edited by timbit2006 at Jan 19, 2009,
What sorta thing are you looking for
If you want a fontbased adaptable logo, may I suggest dafont.com


Join date: Jan 2009
260

IQ
Heres the logo, Hope you like it. Just tell me if theres anything you wanna change or start from scratch.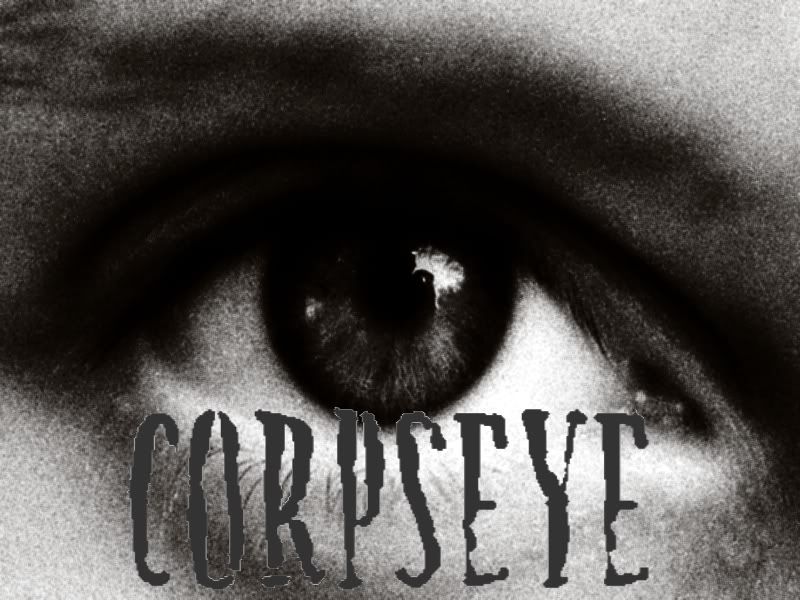 Last edited by timbit2006 at Jan 19, 2009,