Peavey Classic Series Tube Dual Two Twelve???
A guy wants to trade me this but I cant find any info. What I do know 120 watts, 6L6's and 12AX7's, 2x12" made maybe in the 90's. Any info on tones and such would be apprectiated.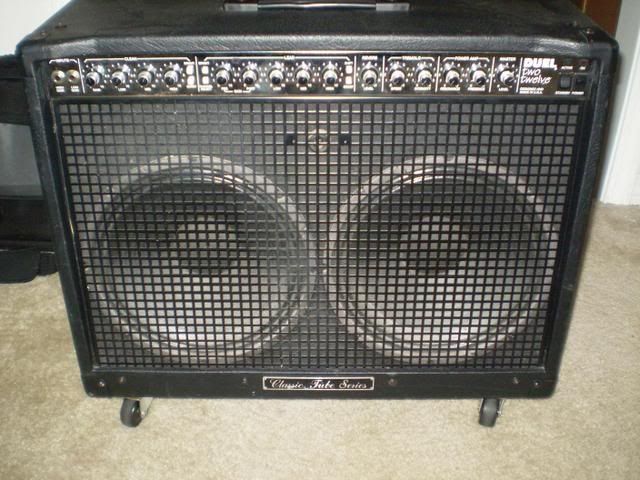 Last edited by Titans36 at Jan 22, 2009,

Join date: Feb 2004
777

IQ
you need to upload pictures to photobucket and post the link surrounded by (Invalid img).
So its a Peavey what? Classic 30, 50 ????

Both amps sound great by they way...

And wants to trade for what?

Join date: Sep 2007
76

IQ
holy jesus........
ive been looking for one of these lol.
ive been told, if you switch out the speakers for something really nice, these things can sing. Ive also heard that this amp sounds a million times better than the current calssic series. people who owned the amp you have up above, tried the new classics and said they were crap. so for the people that think the current classics are amazing, then you should try one of these amps. there starting to become VERY popular lately.

Join date: Sep 2008
80

IQ
That thing looks crazy. It's got a lot of switches. I have a feeling that this thing is as versatile as a Traynor Custom Series (the one with british AND american voicing). I dunno, try it out and see if you like it. If it sounds good to you, then get it.