The New Pornographers and Friends
I bought A.C Newman's album "Get Guilty" last Tuesday without knowing too much about the guy, and I must say it's quite fantastic. This has sparked my interest in The New Pornographers, and all the members' other bands (I'm still amazed how that puzzle fits together). Can anybody give me any insight or reccomendations as far as any of that goes? Some of it looks quite good, but I'm not sure what would be worth my money or where to go first. Any thoughts are welcome. This thread can also serve as a place to discuss TNP and related bands.


Enyoy.
don't know tooo much, but to get things started:
new pornographers - mass romantic, twin cinema are pretty good to start with

dan bejar plays guitar with the new pornos, has another band, destroyer. i believe he's more prominently involved with that nowadays. recommended, in order of my preference: streethawk: a seduction, rubies, your blues. trouble in dreams, his latest is kinda meh.
related band is swan lake; they're alright but i liked the spencer krug songs more.

neko case: fox confessor brings the flood is pretty good from what i can remember.
no idea about newman's stuff, i should probably get on that.
yeah, destroyer is pretty good, as is swan lake

you could also check out immaculate machine

Join date: Feb 2009
162

IQ
I should have searched for this topic long ago. I doubt anyone will reply (Sigh!) But still. I listen to The New Pornographers ll the time and have five albums from the members' other acts. I have two by Destroyer (One of Dan Bejar's other bands) Two by Neko Case and A. C. Newman's first solo album. I'll get 'em all some day.
If anyone wants recommendations for TNP songs to listen to I recommend Electric Version, Sing Me Spanish Techno and Myriad Harbour. It took me multiple listens to like the majority of their work, I'm glad I took the time to like them though. They are quality.
Here's a few links to their discography, Check out all of the member's pages on Wikipedia and Last.fm to see. Kathryn's band Immaculate Machine isn't on Wiki, Last time I checked.
Wiki
http://en.wikipedia.org/wiki/The_New_Pornographers
Last.fm (Click "Read More" To get a member list)
http://www.last.fm/music/The+New+Pornographers
Also, Just a note - The Japanese releases of all of TNP's Albums have bonus tracks. it isn't easy to get all of them though, Twin Cinema is only carried in Tower Records Japan and they may not take orders from foreign countries.
Last edited by Gargoyle2500 at Nov 10, 2009,
The NPs put on a pretty good show. always nice to catch the full lineup, as Dan and Neko bring a considerable amount w/ them.
review/photos:
http://www.prefixmag.com/photos/the-new-pornographers-the-dodos-the-dutchess-and-t/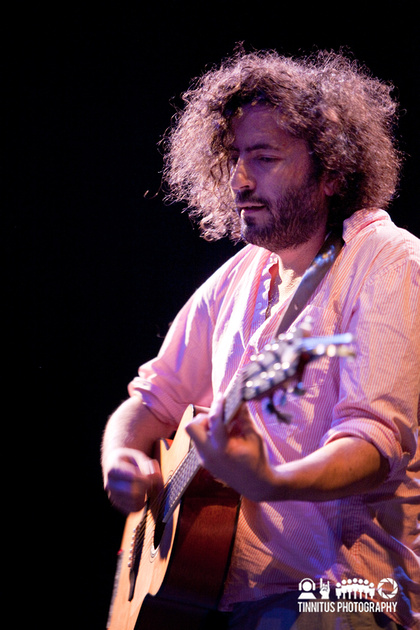 is that alec baldwin? but srsly, what does dan do in between non-dan songs
he wanders off-stage to grab another drink.
nice shots and review btw. i'm reminded how slightly awkward their banter is. show i went to, i think dan came out when he wans't supposed to and the whole band looked momentarily confushed. guy just picks up his guitar and it was on to a different song i guess.
funny. it looks like he operates on his own plan. i should see Destroyer at some point.

and thanks for the compliment.