Marshall JCM 900 2X12 7 string and pedals
My JCM 900 isn't what I'm looking for I've get it a couple other things that I don't use so I'm looking to boost my new head funds. The Marshall is a JCM 900 Hi Gain Dual Reverb 2X12, 4502. It's barely been used, except for band practice for a month and that was only an hour and a half a day 5 days a week. Fairly new-ish tubes and spare knobs for the front. I'm looking $600 plus shipping.

The 7 string is a Jackson seven string that has some wear and tear but plays great still. I believe there are guitar head pickups in it but I will throw in 2 other pairs of pickups that I got when I received it, the pickups in it sound pretty good but the others I haven't tested.

The pedals I have are a Fulltone Overdrive(NOT MOSFET but does have Comp. Cut, FM, and Vintage selector, Rocktron Silver Dragon, MJM Blues Devil, and a Crybaby from Hell.

I'm looking for a delay pedal

Pics soon, tonight hopefully.
7 string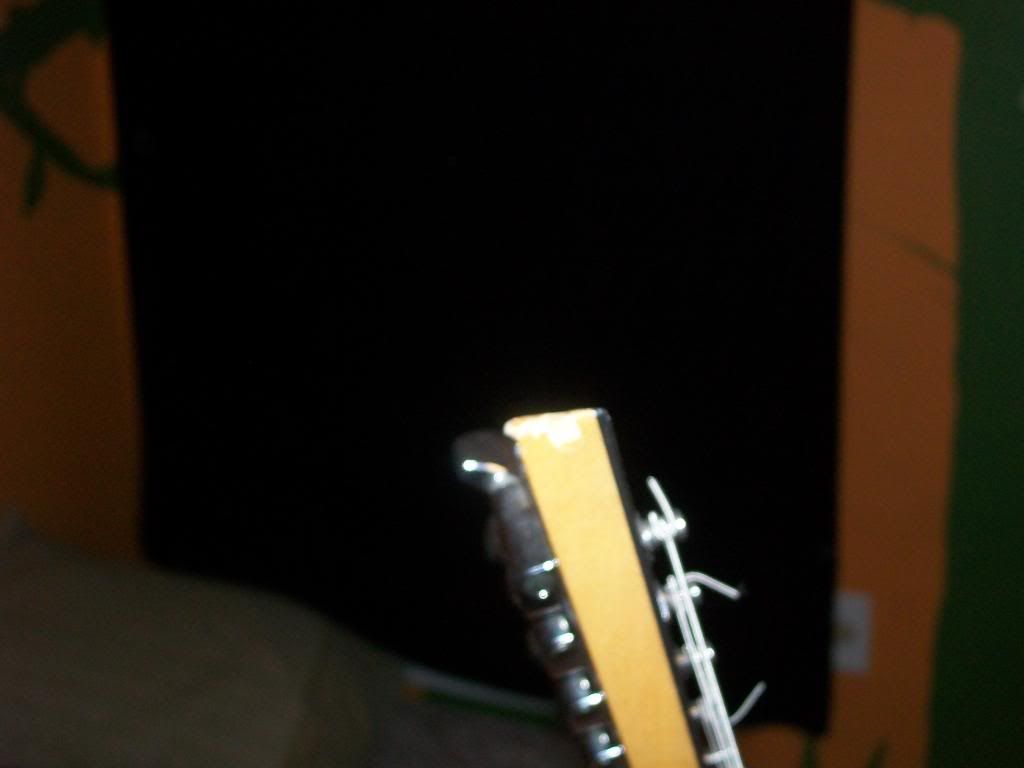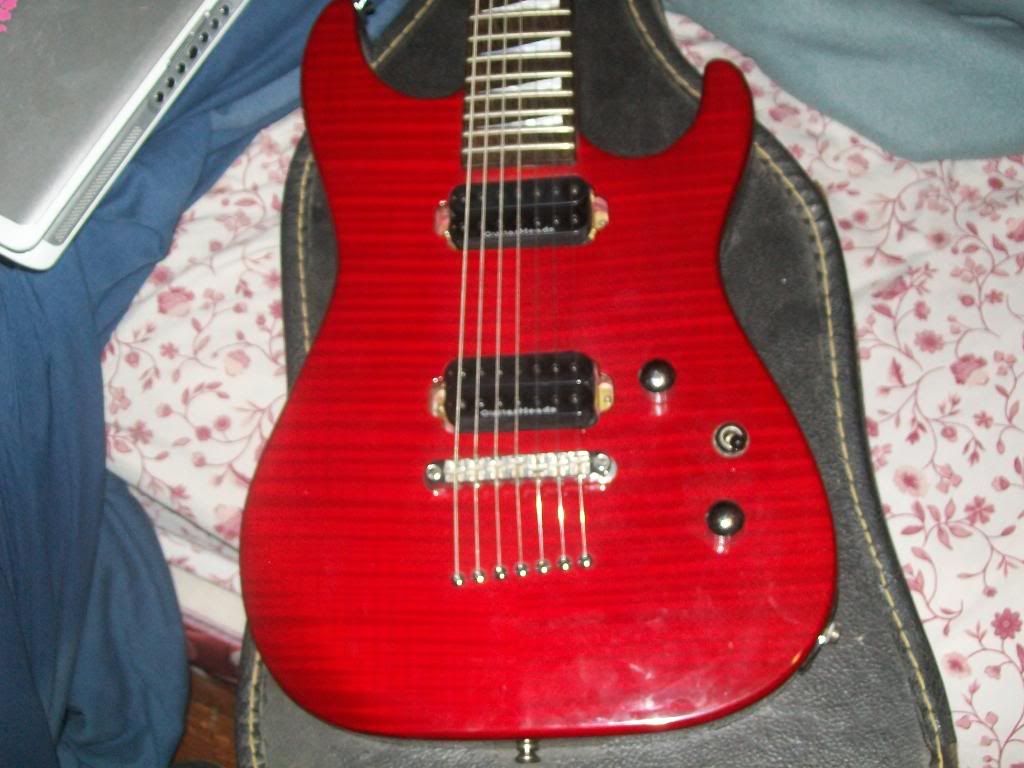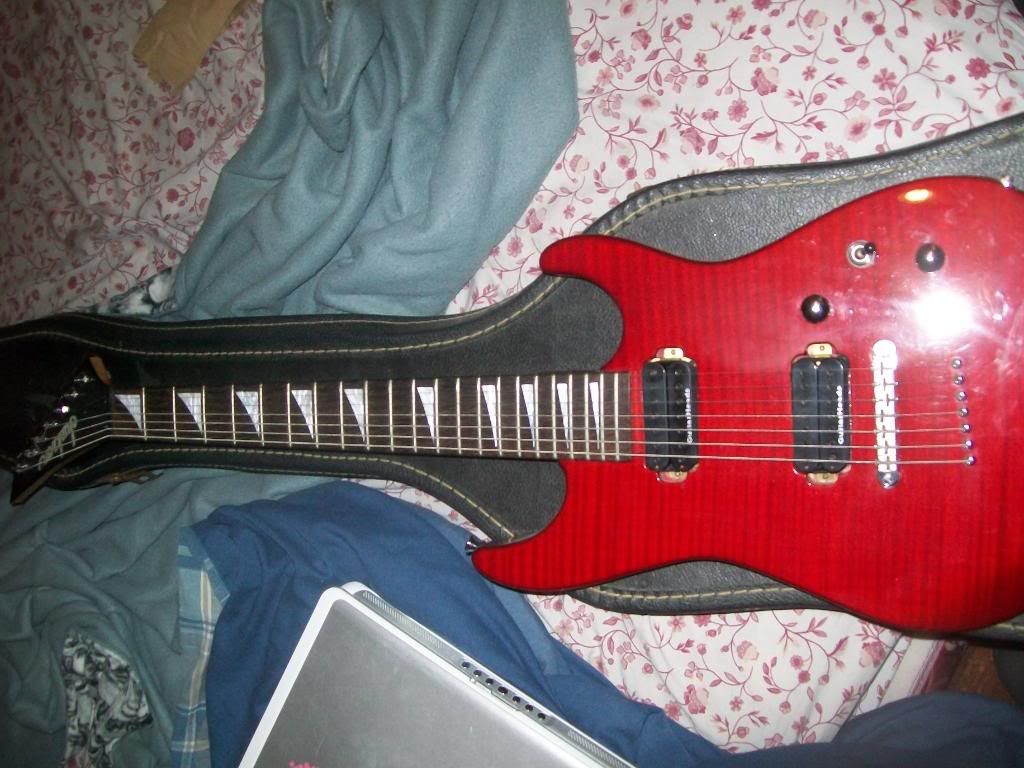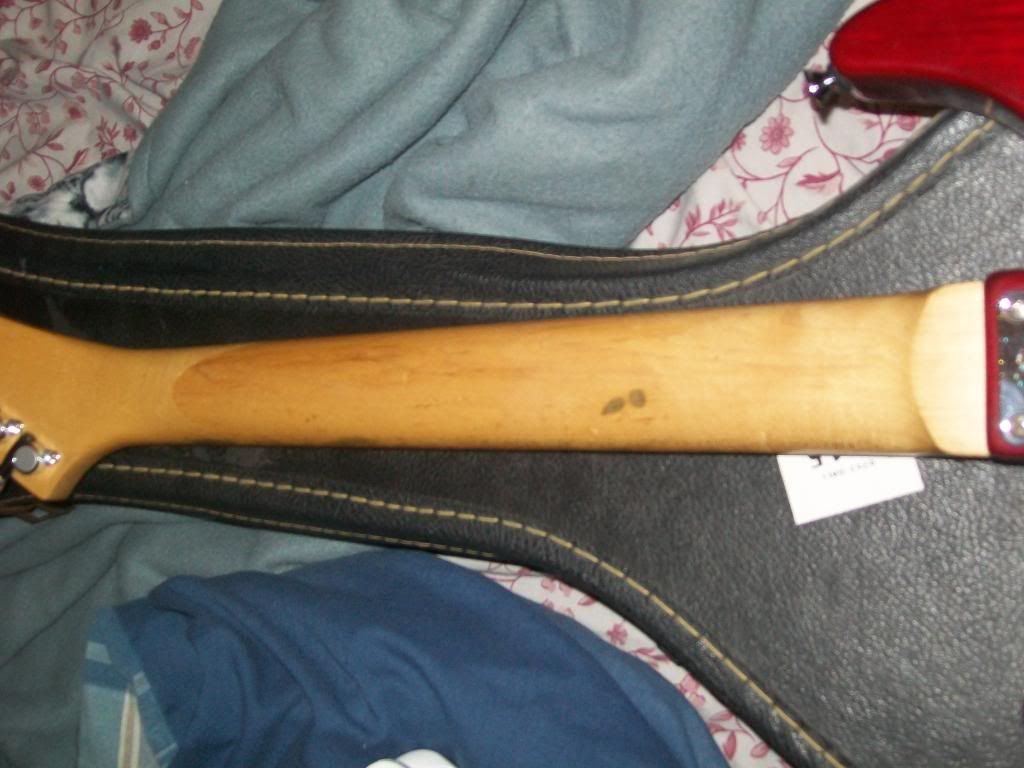 Marshall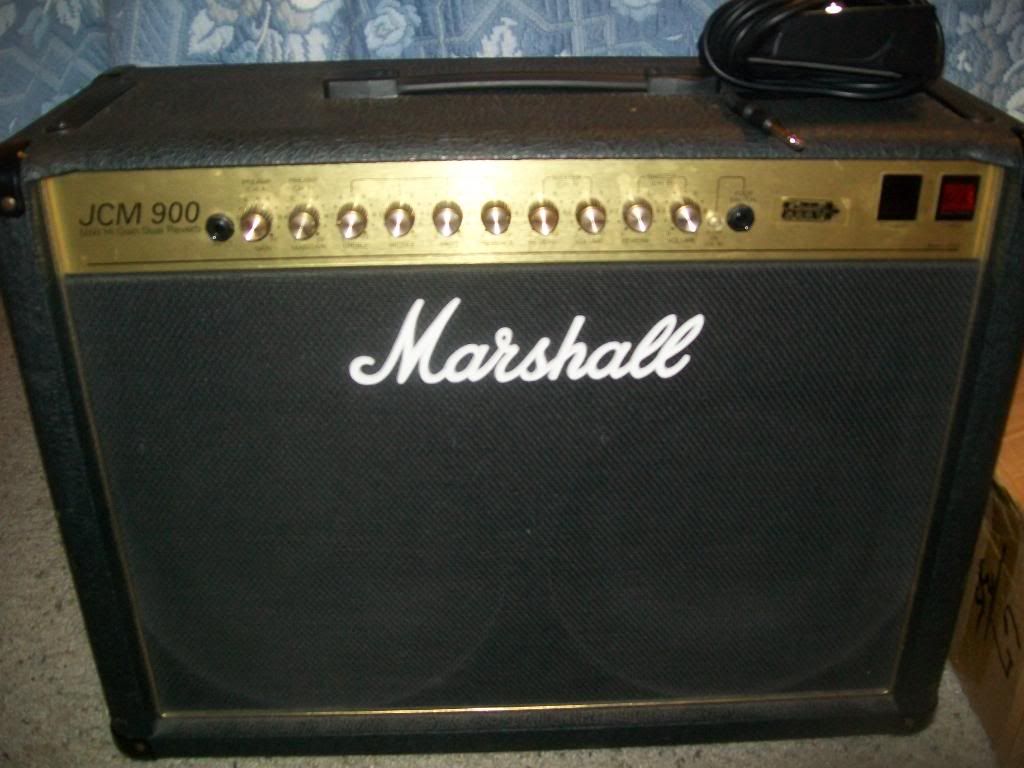 Pedals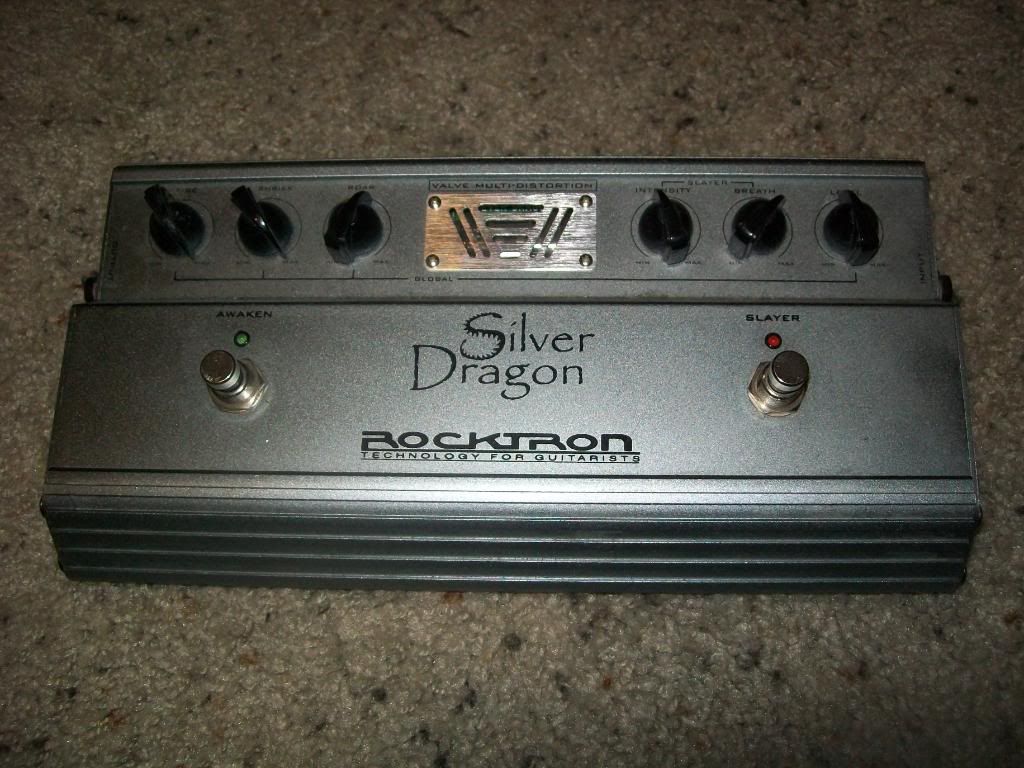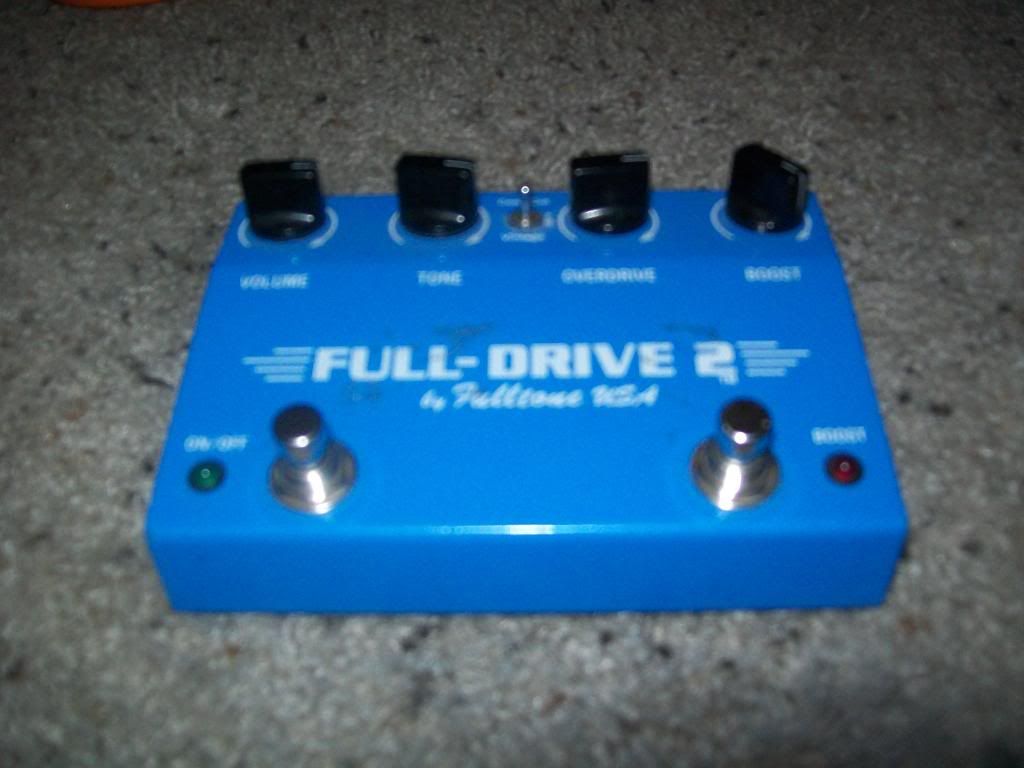 Nothing is wrong with any of these, except the 7 string's headstock having a chip from the end but it still plays great. I'm just trying to fund my new amp, a Randall MTS.

Join date: Nov 2006
1,212

IQ
Good choice on the MTS, wish I could pick up that JCM900, but the only thing I'd be willing to trade is an Ampeg VH-140C, Lopoline 2x12, Genz Benz G-Flex 2x12 or possibly my Jackson RR5.
I didn't notice that there isn't an edit button anymore which sucks. Anyway, shameless bump to add prices that I forgot.

All with shipping
7 String with crappy old bass case that I got it with(no real protection there) $130
Rocktron $110
Fulldrive $125
CFH $100
MJM Blues Devil $110
Bump, any trades welcome and prices are negotiable.
Also going to have to put up my Boss CH-1 Super Chorus, $75 wiht original box and papers.

Join date: May 2008
50

IQ
I have pedals in my sig for trade/sale. I'm interested in your CFH. anything of mine interest you for a trade?
I'm kind of interested in that Phase 90, I can't do any trading until next weekend though. I'm moving Wednesday and probably will finish up Saturday so I don't want anything to get mixed up with the shipping. If you're okay with waiting until then I'm interested, I can send you pics and stuff Sunday.
im very interested in the guitar. im starting in processing at my new air force base so i dont have an address yet.

can i get a shipping quote to 76311?
sorry for second post :x

what is the model of the jackson?
Here is a
link
for the guitar, when they used to be available. Pretty much this is a steal since the only thing wrong with it is the headstock is chipped.
Shipping for you might be about $20. I know a girl that works at the local Fed Ex place so she might make it cheaper but the website's showing about that.
ok cool man. im starting in processing this next week so i should have a mailing address pretty soon. i'll let you know.
Trade my Boss Digital Sampler/Delay (discontinued, Ebay price is about 100 bucks) for the Fulltone OD?
Sorry for the double, but is that the OCD model?
Nope, I've always wanted to try one of those but the picture is the second link under pedals
DSD-2. I'll get a couple pics quick.
Photobuckets having problems with me (slow connection) and the files are too big to upload to my profile. I'm gonna keep trying, but I can describe it a bit. Its kinda beat up, looks like it's been used to gig a couple times. Bought it used from a family friend who's been playing for years, so he's taken care of the important parts. Works like new. The screw leading into the battery compartment is gone, but the guy put another, regular screw in (typically, there'd be one with a black handle on it for easy access). Not much else I can think of...the outer knobs can get a bit wobbly, but you just need to tighten the washer on the bottom of the knob.
Sorry for not answering any PM's the last few days. I've been really busy but tonight I'll be getting to answering all of those.

Bump...
its all good. im ready to buy the guitar. i got my address so i'm ready to go. just pm me with your paypal and i'll pm you with my address.
Sorry, I moved last night but expect a PM around midnight tonight.
sorry bro. im not interested anymore. sorry for the sudden change in interest =[.
I'm still interested in the OD.
Sorry, for the delay(lol) but I'm still interested. I finally got moved so I'm actually able to do trades and stuff now.

Join date: Jun 2006
140

IQ
Where is the Jackson made?

Join date: Jul 2005
280

IQ
BUMP just for the fact that you're going MTS. definitely a smart move!!
Thanks for the bump, I freakin' can't wait to get the Randall

I'm not having luck finding anything but I'm pretty sure it is a DR-7, which means it is MIJ and the serial is 00030719 if you want to try to find anything else out. It is a really good feeling guitar but I don't do 7 strings and it's just sitting in a case, a shame.
Haven't gotten any PM replies, not sure if you sent anything or not.
Hmm thats odd I swore I sent a message to you, I'll resend it.
I'm another buyer, not the seller, Aegis. He's been off and on a lot lately, so I was just making sure he got my PM. Sorry for the confusion.
I'm another buyer, not the seller, Aegis. He's been off and on a lot lately, so I was just making sure he got my PM. Sorry for the confusion.
Haha sorry I didnt even realize that it wasnt the thread starter, I was tired when I read that.
S'okay XD Happens to all of us.
Sorry I've kind of been a douche and not answered anything. I meant to send out PM's but I never actually did. I just bought my MTS head and I'm kind of in financial crap so I'll probably have to hold out on trades for the time being.