Opinions on Gripmaster

Join date: Oct 2007
10

IQ
Anyone know how well this works, and if its worth getting?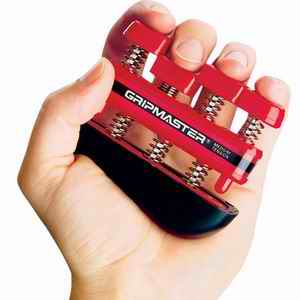 Im gonna buy some crap off musiciansfriend and if i get my order up by 10$ or more I can get free shipping, so this thing caught my eye. So if anyone has used one or has any feedback thatd be great, as I like to know what people think of it before I just go and buy it.
i was wondering that too... might be a gimmick, but if not and it actually works it'd be a shame to miss out on something which is quite cheap...
my bro's ordered one today, i'll let you guys know when he gets it

sweet, thanks hendriko

might be a week though - thomann didn't have it in stock

Join date: Oct 2007
10

IQ
Is he getting one with ruff grip tips? I did a searchbar and found out that thats an option for them (supposed to help build callouses). Also, what tension is he getting?
no worries


Join date: Jan 2009
10

IQ
Yo dude I made a thread like this yesterday. Please search befor you make a thread


Join date: Jan 2008
20

IQ
i too have been looking at these.. and nearly bought one on friday. i am interested to see peoples opinions.

Join date: Aug 2008
60

IQ

Join date: Dec 2006
20

IQ
i have one of those and i think it works well. the red model requires what i'd say is a pretty moderate level of force to work and i think you can strain yourself if you go wild on it and not take breaks. there are lighter gauge models, (blue?) also. anyway def a worthwhile investment.
if $10=free shipping I don't think you can go wrong.