MIJ Fender Telecaster 72 Thinline
Figure I'd put this up here before ebay. serial number dates it to '97-'98. great condition. this is my all-time favorite electric guitar but i'll be moving overseas with nothing but my seagull to keep me company. the switch could use a cleaning or replacement, as could the volume pot (I'll include 2 500k pots and a MIJ replacement switch). a couple very very tiny dings here and there but it's in awesome condition overall. some very very light buckle scratches on the back.
$744 PPD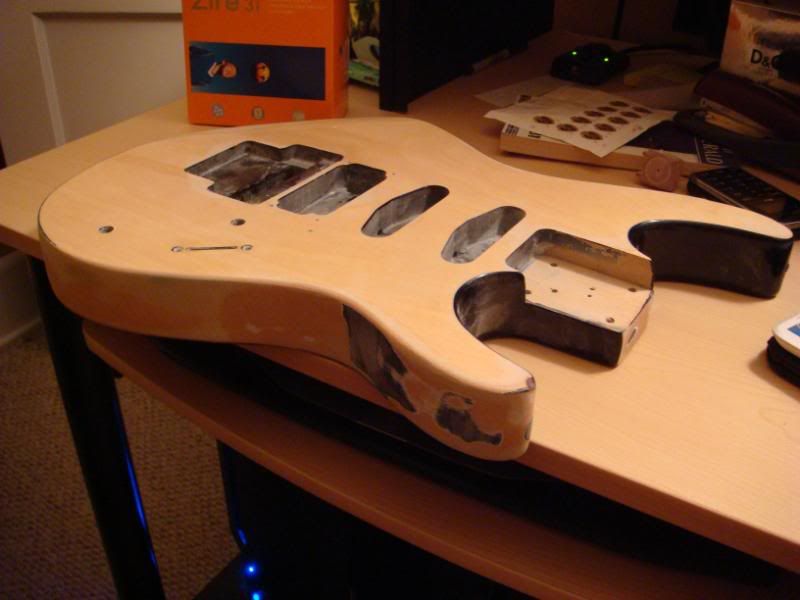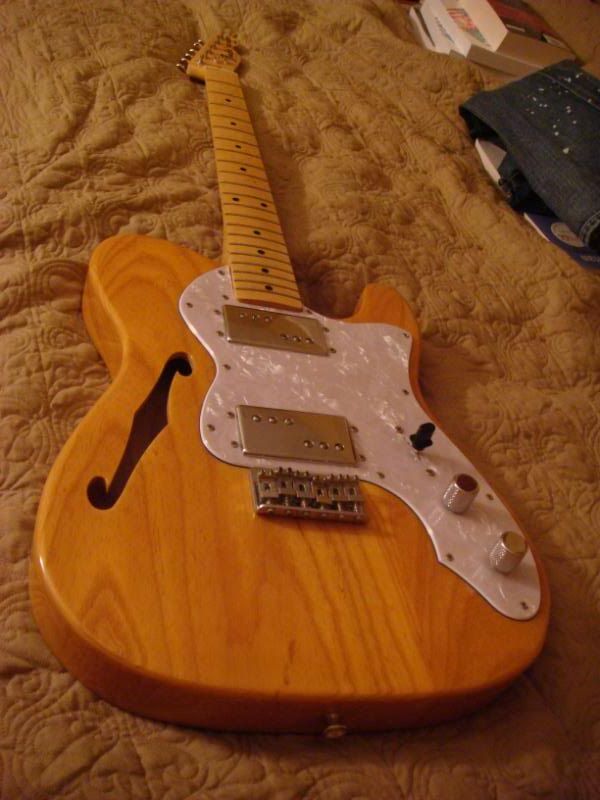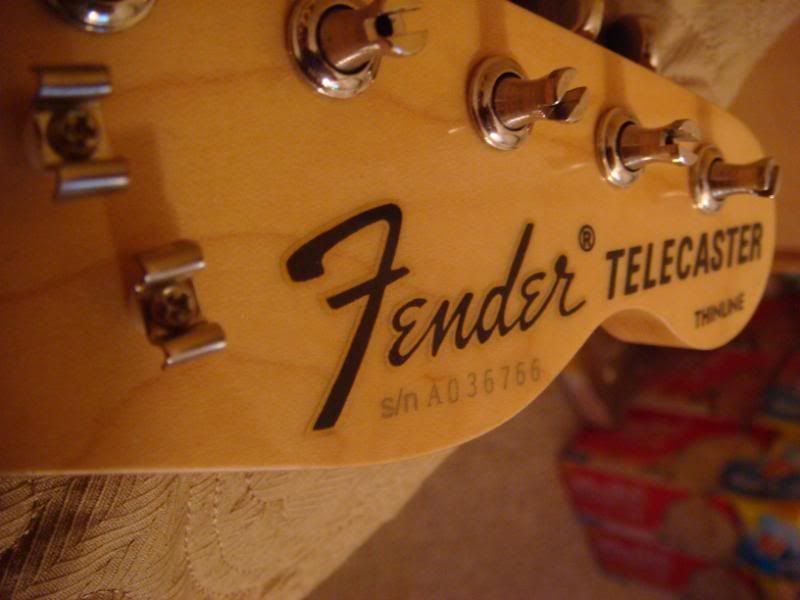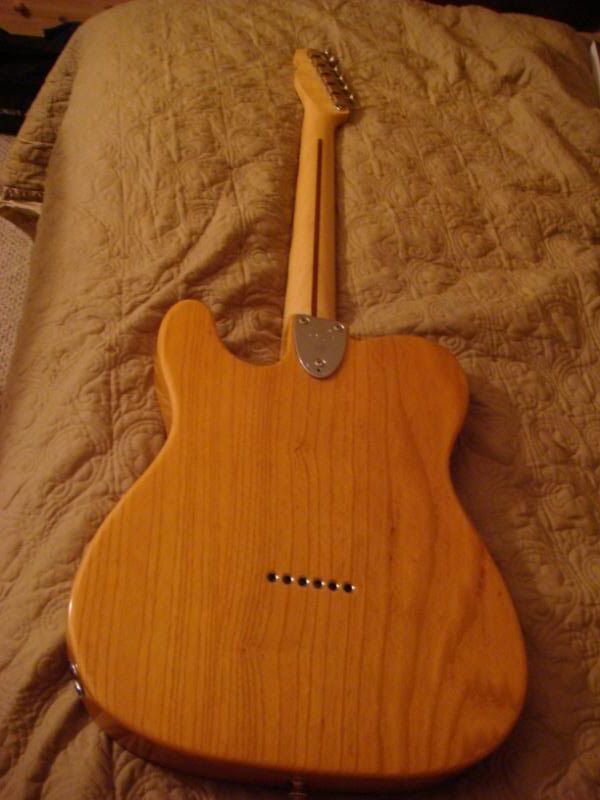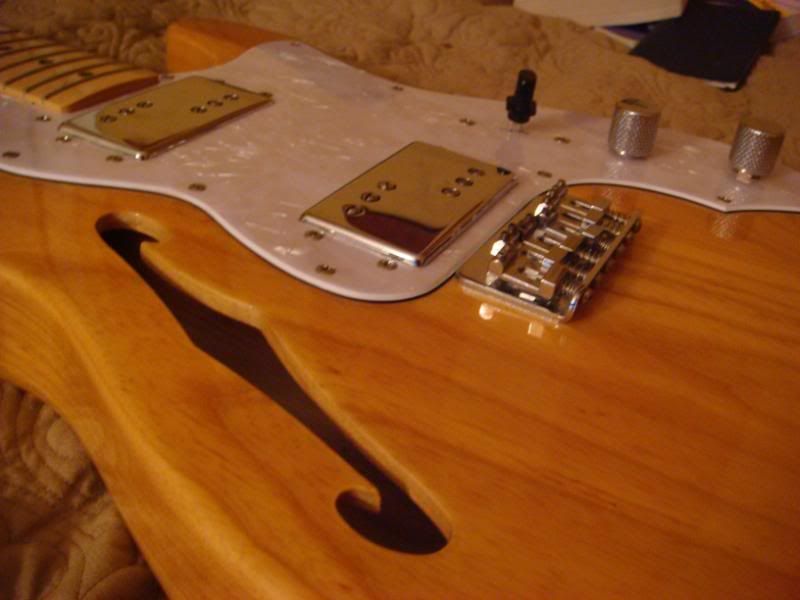 the first pic is wrong. AHHH!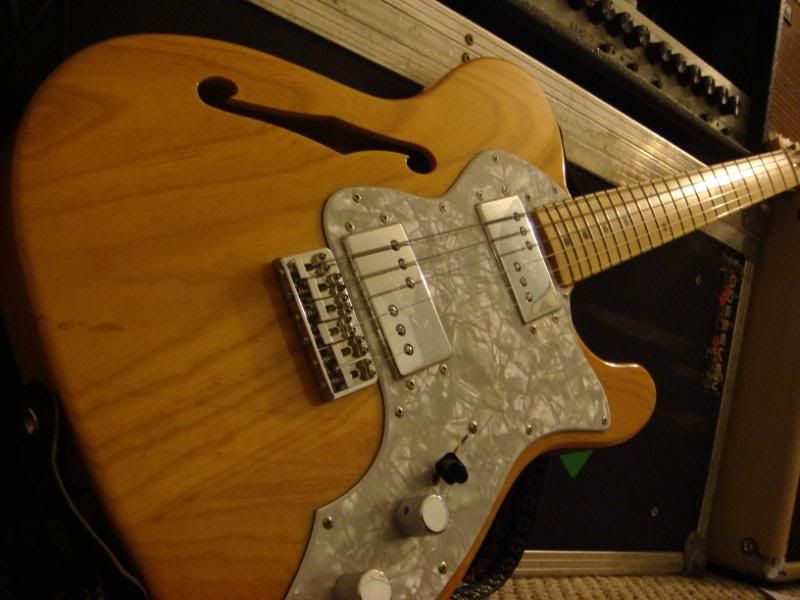 hey hey you you i dont like your girlfriend!
this one time i tried to sell my telecaster on here and noone posted any replies so i just kept bumping it. that's ok. i don't want any of you chumps in my thread anyhow!
last bump before auction.
currently looking to either trade for a deville 212 or for MIM tele + cash. theres nothing wrong with this guitar, i'm just a little ocd about keeping it in mint shape. this is my ideal guitar, i just have a thing where i let the possibility of damaging it distract me from playing. yes, i am a weirdo.

Join date: Apr 2008
20

IQ
The decal doesn't appear authentic. Doesn't have a "made in" label either. Did you buy this used originally?

Join date: Apr 2008
20

IQ
I just came back from the Fender sight and looked up this serial number. I couldn't find this type of serial number anywhere.
N5 + 5 or 6 digits
N6 + 5 or 6 digits
V + 5 or 6 digits (U.S. Vintage Series except '52 Telecaster) 1996
N6 + 6 or 6 digits
N7 + 5 or 6 digits
V + 5 or 6 v (U.S. Vintage Series except '52 Telecaster) 1997
Thanks for the reply. I suppose I should have drawn the distinction between MIJ and CIJ. This is a CIJ model, and as is the case it has Crafted in Japan printed where the neck meets the body. According to
http://www.guitardaterproject.org/fender.aspx
:
"Your guitar was made at the
Fuji-gen Plant (for Fender Japan), Japan
in the Year(s): 1997 - 1998
Fuji String Instrument Production Corporation
Fuji String Instrument Production Corporation was opened in may 1960, they initially started manufacturing violins and quickly switched to classical guitar production. In 1962 electric guitar construction was started. Fujigen has a reputation for excellent quality and craftsmanship so the guitars they produce are highly regarded. They produce guitars via OEM for famous brands such as Ibanez, Epiphone, Yamaha and Fender (the import Special Interest Group nature model), G&L and others."
Serial number is A036766
i am just wondering how you get these kinda of oddball type guitars, like that Epi Elitist you had?
haha, well i lived near osaka for about 14 months. tried out lots and lots of guitars and bought some of my favorite things.

and wtf, the MIM version of this guitar is $940 now. that's ridiculous. it used to be $720. theres also an american version of the guitar but as far as i know, it's only for export.
ahhh...i see, very cool! Well good luck man