What Is The Best Pokémon Ever?
Charizard
I have K.O.'d many legendaries on Pokemon Battle Revolution Wi-fi with Charizard (EV trained.)
Or otherwise, one of my major favorites.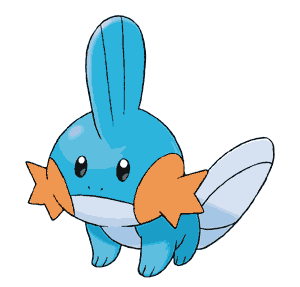 Mudkip. Great pokemon as a pokemon, and for battling. Its only major weakness is grass (that is when it is a Swampert or Marshtomp,) and plus, it just is ownage overall.
Last edited by tmfiore at Feb 1, 2009,