Help me 'woo' my woman...
So UG, as you probably guessed i'm quite attracted to a lady, and as i've suddenly taken an intrest into art i thought i'd draw her a picture for Valentines.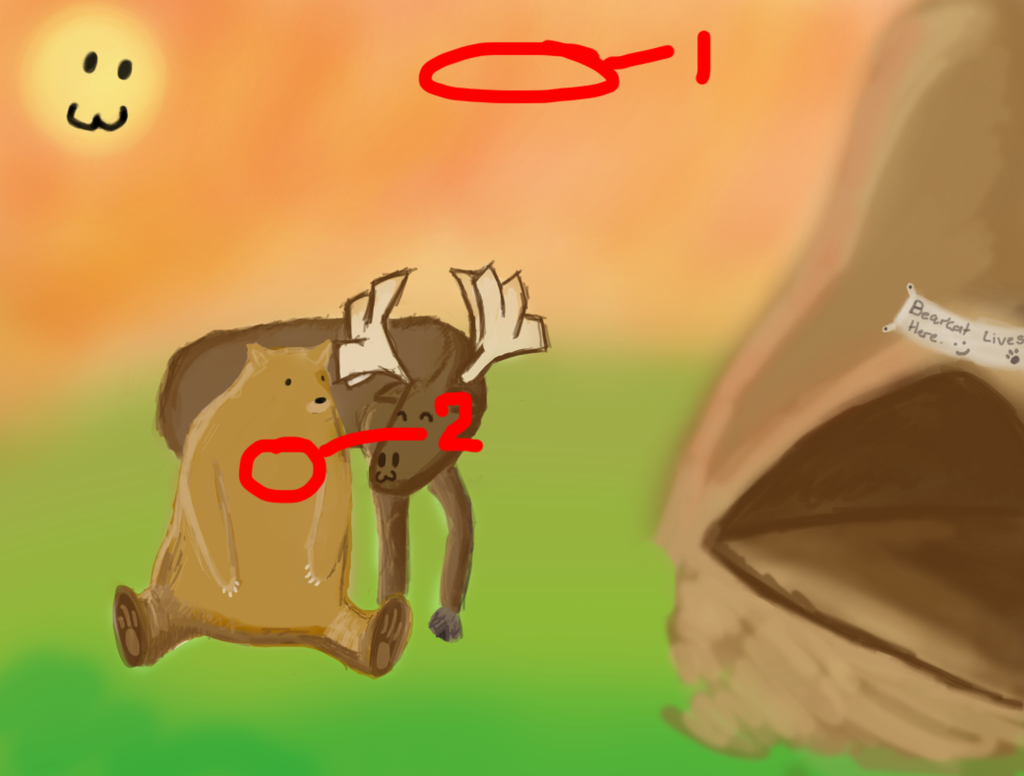 Here is the half completed picture, with a few annotations but first let me explain the picture; The reason there is a Moose and a Bear chilling in a field is because she gave me the nickname 'Bearcat', and i gave her the nickname 'Mewseface' awesome no? Anyways, I had the idea of hiding a few things in the picture for her to find, hence the annotations:
1: In the sky there will be a Bi-plane with a trailing banner on it with the Japanese characters "ラブラブ"; "ラブ" meaning "love" thus making it "love love". I chose this because she's quite into Japanese culture.
2: Under the Bears skin (Or colour layer.

) there is a hidden message. I did this 'cause she's a bit of a photoshop geek, and i figured it's pretty cute.

Now this is fine and dandy me explaining this to you, but the reason i've come to you is that i feel like 2 isn't enough. I was wondering if anyone else had any ideas to contribute to my peice. I'm not expecting you to know what to put there or anything, just ideas for where i can place a little message or whatever.

Cheers in advance.