Ibanez RG Trem Help
on the back of the rg's there is a hole on the back plate and you can turn the nutinside with an allen key, what does it do?

Join date: Feb 2007
150

IQ
I have the same guitar are you talking about the hole in the back plate itself? Theres a little thingy with a spring on it I believe it adjusts how tight the trem bar sits in the hole but im not 100 % certain.
nah, it adjusts the height of the whammy bar, but if you divebomb the whammy bar down really low there is a nut just underneath the whammy bar that tightens the whammy bar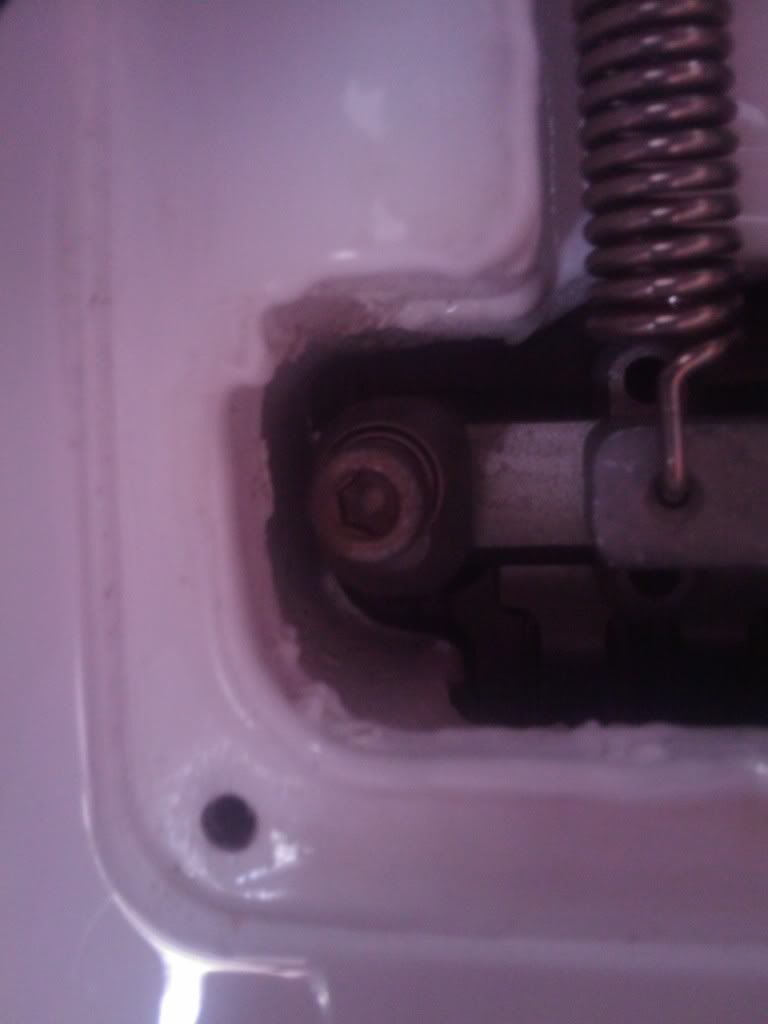 heightens the whammy bar
tightens the whammy bar
PS: what guitar do u have?
i have an ibanez rg350dx its an amazing guitar and thatnks a lot for the whammy thing i was wanting to tighten it for so long but i didnt know how

thanks mate
btw you know the whammy thing? which side is it? is it on the side with the fine tuners or the other side?

Join date: Dec 2008
90

IQ
If your guitar is right-handed (im assuming it is) then it's on the right side of the bridge if you're facing it.
is that on an edge 3 trem cuz i cant really see it and im not too keen on violently divebombing my guitar
now i can see it but its tiny!!!!! how do i tighten it? what do i use?
sorted!!!! thanks guys i didnt think it was possible to tighten it but obviously it is

thanks