Pedals, Amp and Guitar For Sale/Trade
Hey Guys,
I'm new to the ug forums but I've been a member of the harmony central forums for sometime now (same user name over there).
Here's a list of the items I have for sale, hopefully the pictures come up. Feel free to PM me with any questions and I'll get back to you right away. If you need any references check out my ebay user name: januarycaller - or if you feel like traveling over to the other side of the tracks, I've got a ton of solid references at Harmony Central as well.
Sims Custom Shop of Nashville TN - Spalted Maple Electric Guitar - this guitar is actually pictured right on their website due to how well it turned out.
This guitar was built in 2007. This is their first Spalted Maple top build. The body is Mahogany. It has been professionally converted to a hard-tail (removed the Floyd Rose Tremolo). The neck is Maple with a Rosewood fret board. The neck has bird inlays. All the hardware is black. The tuners are Sperzel. The bridge pickup is a Seymour Duncan George Lynch Sreamin' Demon. The neck pickup is a GFS Mean-90. 3-way switching. It comes with a hard case that has the Sim Custom Shop logo on it.
I was looking for 1500$ obo but will now entertain
1200$
obo. I'm also interested in trades for pedals or guitars (acoustic or electric).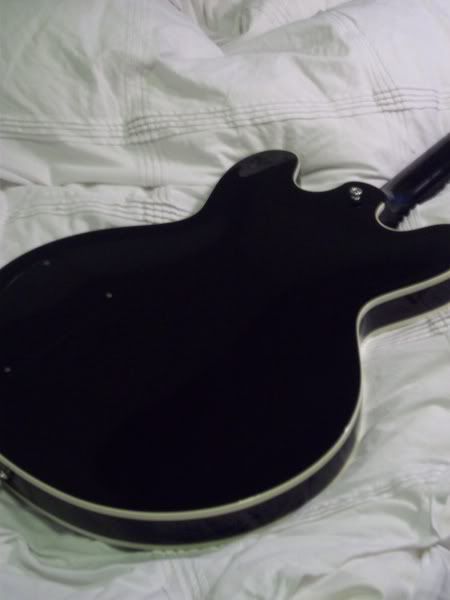 This is a boutique BojanAudio 15 watt tube amp that has the best of everything; solid pine cab, celestion speaker, top knotch components, etc.
This is a professional amp, no doubt about it. Asking 1000$ in cash or trades, which I think is a steal for an amp of this caliber.
Here are the specs:

Cabinet: solid Pine

Speaker: Celestion Seventy 80

Output: 5881 Push-Pull Class A

Phase Splitter: 12AX7 long tail pair

Preamp: 12AX7

Tone Control: Volume (pull for fuller tone), treble, midd, bass, presence

Switches: Power and Standby

Output Power: 15Watts @ 8 Ohms Load 5%THD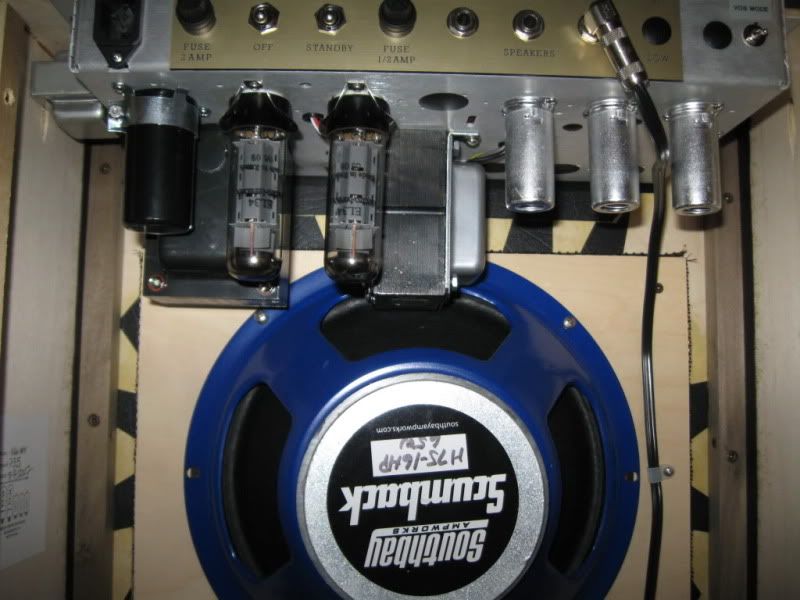 Whew, all these pedals seemed to fly out of my hands; here's an updated list.
All prices include shipping and paypal; feel free to make reasonable offers. I'm always interested in trades as well!
BYOC TS808
- 100$
General Guitar Gadgets BSIAB2
- 80$
Ibanez GE-9 (MIJ)
- 120$
Dreamtone Comp
- 80$
8' George L cable and plugs
- 65$
Zoom UF-01 Fuzz
- 100$
Boss EH-2
- 100$
Smallsound/Bigsound Team_Awesome Fuzzmachine
- 150$
MXR Micro Amp
- 55$
Visual Sound H2O Liquid Chorus
- 100$
As far as trades, right now all I'm after is a good reverb. I may be open to overdrives but I really have too much dirt as it is.

Join date: Mar 2008
60

IQ
I'll vouch for this mug - he's a solid HC'er, and a good guy to boot!
please email me if you're interested as it seems the pms on this forum aren't working for me. my email is:

aporcelainsky (at) yahoo (dot) com