Stanley Kubrick

Join date: Sep 2008
290

IQ
http://en.wikipedia.org/wiki/Stanley_Kubrick
He is one of my favorite directors, producer and screen writer. Brilliant man.
Movies I've seen from him : A clockwork orange, the shining.
the movies I plan to watch in the near future : full metal jacket, dr strangelove, 2001 and Eyes Wide Shut.
Discuss your favorite Kubrick movies !
agreed, his an amazing filmmaker. and quite a character
i did a full on presentation on him in highschool

i love all his films

Join date: May 2006
70

IQ
Dr. Strangelove is amazing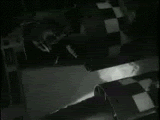 Join date: Aug 2005
50

IQ