FS/FT: Fender Strat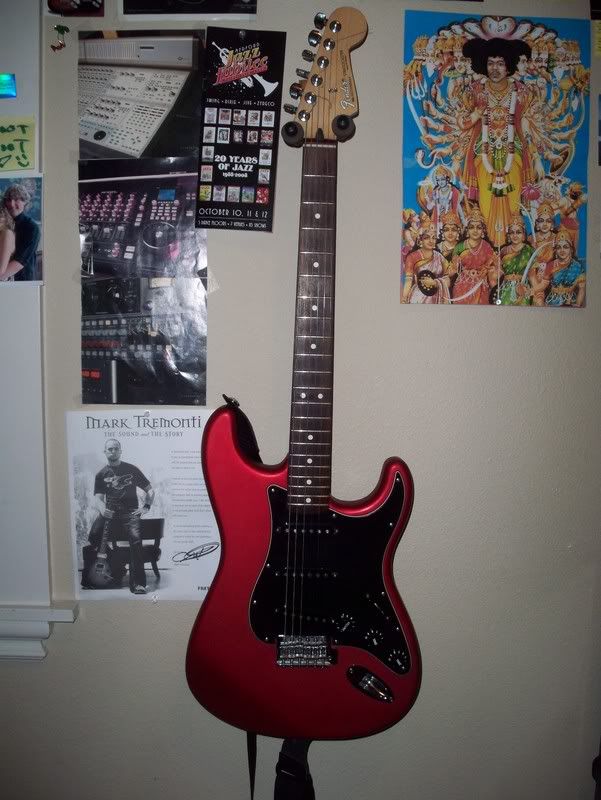 MIM Standard Satin Strat
Stock everything
Its in used condition with some little paint chips in the back but the guitar is a great player! Stays in tune very well and is very resonant. Its one of the 'gems' of the MIM strats. Im selling it because i cant really connect to it. Its becoming a problem with me and new guitars lol I really want to trade for either a Telecaster or a Kramer Striker. Or maybe something like it. If you want to pay cash, $270 buys it and ships it. More pics upon request. Ive also got references. Money Order please!
btw, this is the one i want. $270 for the strat so i can pick this up if no one wants to trade
http://guitars.musiciansfriend.com/product/Kramer-Striker-Custom-FR424CM-Electric-Guitar?sku=515347
Location? I know a guy that might be interested, but he has no account here.

Join date: Sep 2007
35

IQ
would you be willing to post to the UK?
My friend's in California... I'll point him to this and see if he's interested.
bump! $250 shipped to your door!
fell through... bump! $240 shipped please!!!!!

Join date: Feb 2009
110

IQ
ill trade you for an epiphone les paul junior if your interested? its in great condition. email me at
grovejj@gmail.com