Squier Bulletstrat

Join date: Jul 2008
10

IQ
HI,I HAVE A SQUIER BULLET STRAT AND WHEN I GOT IT I THOUGHT THAT IT LOOKED NICE.NOW I THINK IT LOOKS PLAIN AND I WANT TO MAKE IT LOOK MORE METAL ANYIDES ON WHAT I SHOULD DO.PLEASE HELP ME.
PICS:MY GUITAR
[
MY SQUIER
make a strat look metal?
no way....
a strat is not for metal. Don't ruin it, even if it's a squier.
D00D YOU SHUD P4INT IT TEH BR00TALz BLAcK.aNDYOU SHUD PUT LIKE MET4L SPIKEZ OnIT AND UTHER AW3SOM SHIZ LIKE Bl00d AND PUT A KN1FE INSTEAD OF A SWITCH SO YOU COUD CUT YORSELF AND FLING BL00D ON TEH CR0WD.THAT WULD BE TEH KILLEREST EVAAAAAAAAAAA!!!!1!111
Last edited by wiliscool at Feb 15, 2009,

Join date: Oct 2005
90

IQ
Lololol U Cud Add Sum Skullz Lol
Join date: Apr 2003
449

IQ
D00d You Shud P4int It Teh Br00talz Black.andyou Shud Put Like Metal Spikes Onit And Uther Aw3som Shiz Like Bl00d And Put A Knife Instead Of A Switch So You Coud Cut Yerself And Fling Bl00d On Teh Cr0wd.that Wuld Be Teh Killerest Evaaaaaaaaaa!!!!1!111
spam in a nutshell
let me quote the rules of teh interwebz:

rule 54: CAPS LOCK IS CRUISE CONTROL FOR COOL

rule 56: EVEN WITH CRUISE CONTROL YOU HAVE TO STEER
Join date: Sep 2005
70

IQ
HI, IT WOULD BE REALLY COOL IF YOU COULD POST MORE HORRIBLE SPELLING AND GRAMMAR IN AN ALL-CAPS RUN ON SENTENCE I THINK IT WOULD BE GREAT OF YOU DID THAT KTHXBYE

So..paint it black?
Join date: Nov 2008
461

IQ
i may be hypocrite for saying his , but get a new guitar, the bullet isent even worth the modding, its in esscens, a lump of crap from china.
Puting a sticker on it that says "BITCH"on it = BR00T4LZZZZZZZZZZZZZZZZZZZZZZZZZZZZZZZZZZZZZZZZZZZZZZZZZZZZZZZZZZZz
So..paint it black?
rolling stones


Join date: Jul 2008
190

IQ
OMFGZ DOOD!!! GET SUM DIMEBUCKERS FOR It BECAUSE THEY'RE THE SICKEST PUPS FOR METAL EVERS AND YOU KNOW ITS TRUE BECAUSE DIME ENDORSED THEM SO THAT MAKES THEM THE BEST!!!!!! BR00TaLZ !! \m/

AND THEN AFTER THE DIMEBUCKERS ARE INSTALLED YOU SHOULD TOTALLY SAND IT A LITTLE SO IT LOOKS TOTALLY AWESOME ROCKIN THRASHED AND ROAD WORN AND STUFFFF
HI,I HAVE A SQUIER BULLET STRAT AND WHEN I GOT IT I THOUGHT THAT IT LOOKED NICE.NOW I THINK IT LOOKS PLAIN AND I WANT TO MAKE IT LOOK MORE METAL ANYIDES ON WHAT I SHOULD DO.PLEASE HELP ME.

PICS:MY GUITAR

[

MY SQUIER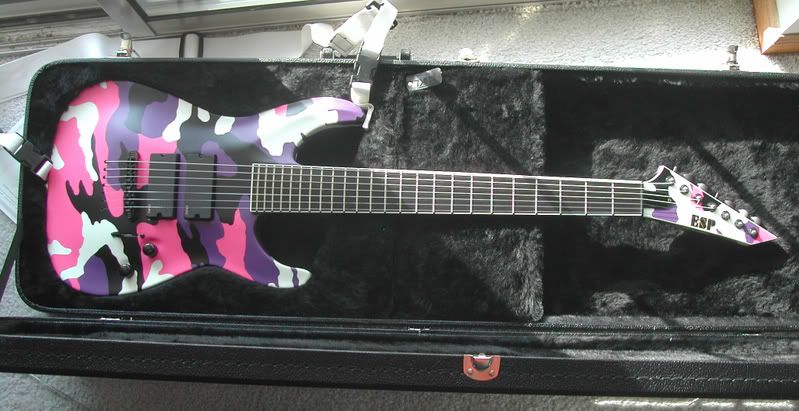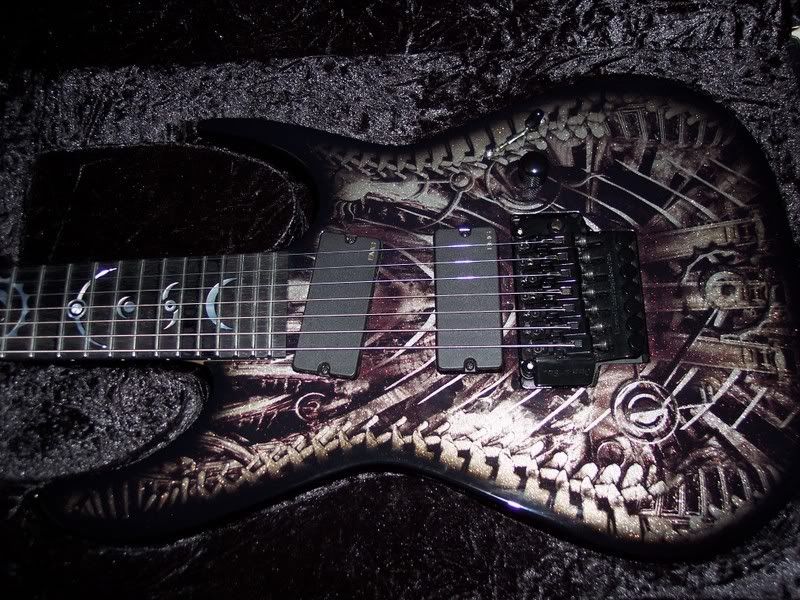 new one has officially been ripped for TS

Edit: forgot umm TS maybe throw sum humbuckers in it? new paint ummm black hardware
Ah, I have a bullet too, I feel your pain

What colour is yours? Whatever it is, black is probably the way to go for metal
While you won't ever get a Strat to be all too "br00t4l" as they say, an aluminum pickguard and either a humbucker or single-sized humbucker in the bridge will help. Or, instead of black, maybe do some friggin' awesome paint design (Like ippon showed)... Or silver with a black pickguard, I think that'd be neat... But paint aside, you'll definitely need some stronger pickups and better hardware if you ever hope to gig with it