FS: Jackson Concert Pro V Bass and eventually a Fender 51' Reissue Pbass (UK ONLY)
Hey guys.
The Jackson still hasent got quite the right sound for what i need. So i need to sell it and the Fender

i have to buy the lovely Status 5 on the forums right now!
However i will not sell the Fender until the Jackson is sold so i know i will definitely have the money for the Status.
Its a lovely Jackson 5 string from japan with Emg Selects and very solid construction, the action is low and has lovely sharkfin inlays! It has a decent rock and metal sound and pretty decent slap sound (Which i was surprised with) It has just recently been set up by Steve of Electric Ladyland. The bridge is a very heavy duty original Kahler bridge. The colour is more metallic Purple/Burgandy then the Wine red that it is supposed to be. There is a couple of chips on the back of the bass at the edge of its base. The bass has had a good clean since the photos were taken.
Comes with a Softcase.
PM for price.
Secondly i have this lovely Fender 51' Japanese Reissue for sale in tobacco burst. This is very much wanted in the community however as stated before, the Jackson must sell before i sell this!
Its got a lovely action and fantastic tone, The neck is perfect for me and there is zero problems whatsoever with the bass. It is practically brand new and has never been gigged. It comes with a Fender Gigbag and (if i find them) The original tags. This bass is MINT.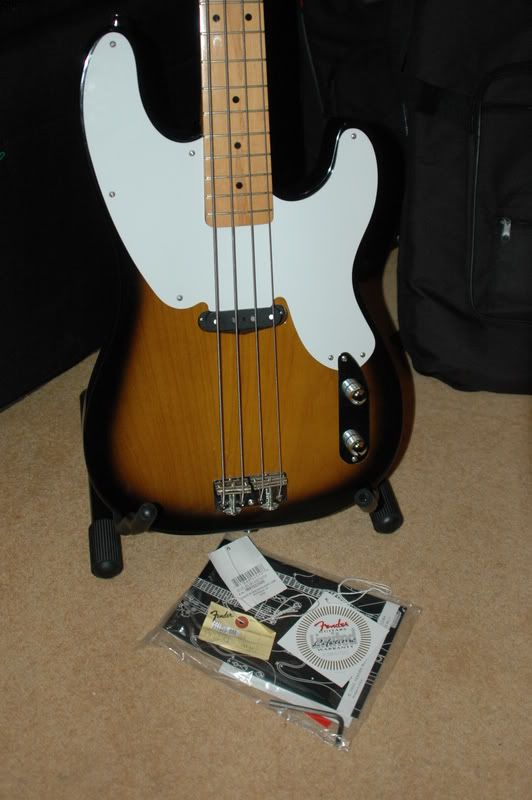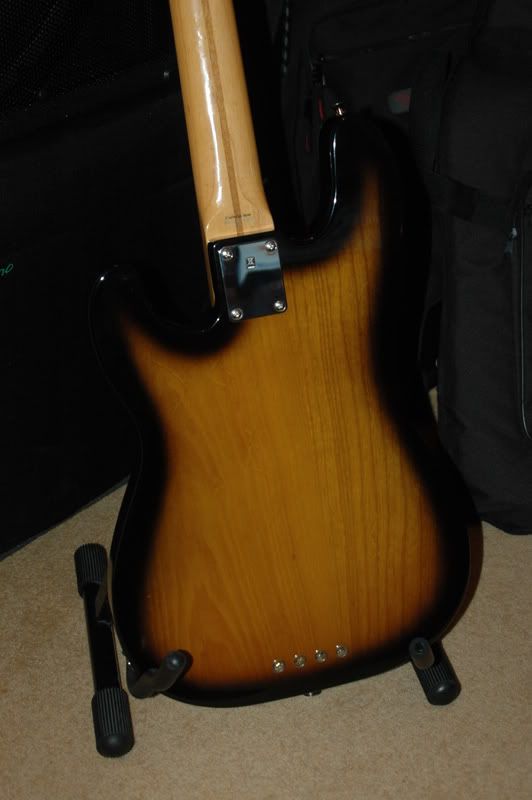 As before, PM for price.
I would trade either or both for a 5 string fretted/fretless bass.
Many of you know i do like to deal face to face so local pickup is much preferred. At a push shipping can be arranged for ONE of the basses. Cheers!
Rob.
The Fender has now sold.

The Jackson is still available. Wouldnt mind trading for a 7 String Ibanez 7321.