Esquire build/mod

Join date: Jan 2009
30

IQ
So i've been geting bored and took on this project for fun. I guess I can't really call it a "build" since i didn't make anything but here is the run down...
Bought a 2006 MIM Tele used for $270
Stripped it, gutted it
Sprayed it Olympic White from Reranch
New tuners, pick guard and control plate from Guitar fetish
Reliced everything as heavily as I could
Fender Custom Shop NoCaster bridge Pick up
And I'm thinking I might throw a "stealth" neck pick up under the pickguard to thicken it up and wire it in reverse to make it hum cancelling
-Joe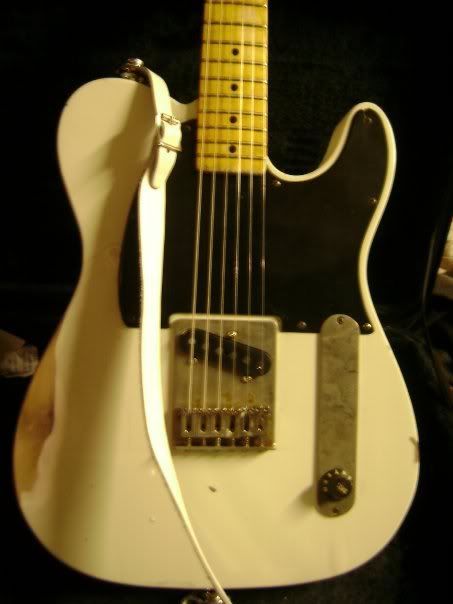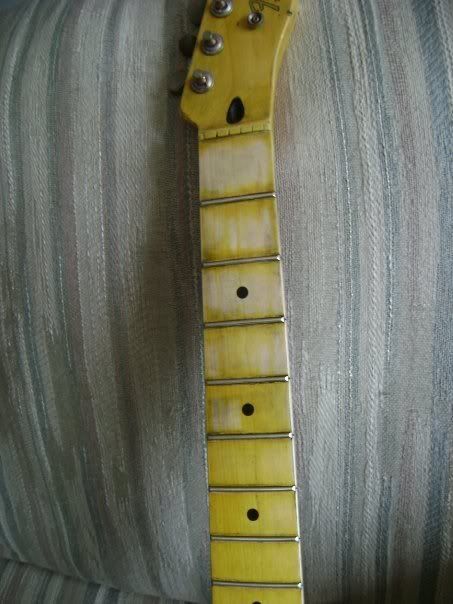 Join date: Jul 2007
108

IQ
I like this a lot! But I want an esquire now.

Join date: Jan 2009
30

IQ
HAHA. Thanks. This one only cost a total of about $600. Plus all of the time it takes to "love" for the relic finish.