7 hour, $21 Pedal Board Build
I was sitting at home last night and randomly thought to myself "i want to build a pedal board."
so I did.
Price breakdown:
Wood-
*Free*
(I used scrap wood I found in my garage)
Board Surface Material-
$6.94 (2 weather mats purchased from Home Depot)
Adhesives-
$4.99 (Double sided carpet tape)
Utility Knife-
$3.97
Extra Blades For Knife-
$2.38
Velcro For Pedals-
$1.98
+$0.91 sales tax
Total:$21.17

Time Breakdown:
Drawing Plans- 15 Min.
Measuring Wood-10 Min.
Cutting Wood- 1 hour
Drilling Screws+Pilot Holes-20 Min.
Home Depot (including travel time)- 1 1/2 Hours
Applying Adhesive Tape- 45 Min.
Applying Surface Material- 15 Min.
Trimming Surface Material- 1 1/2 Hours
Fixing Power strip+organizing/shortening power adapters-15 Min.
Organizing Pedals- 30 Min.
Total- 6 Hours & 50 Min.
Last night I drew some plans for it.
This morning I cut the wood and drilled the pieces together:
Sanded it down a bit:
Then i drove to home depot, bought 2 all weather door mats and double sided carpet tape:
Trimmed the weather mats down to size: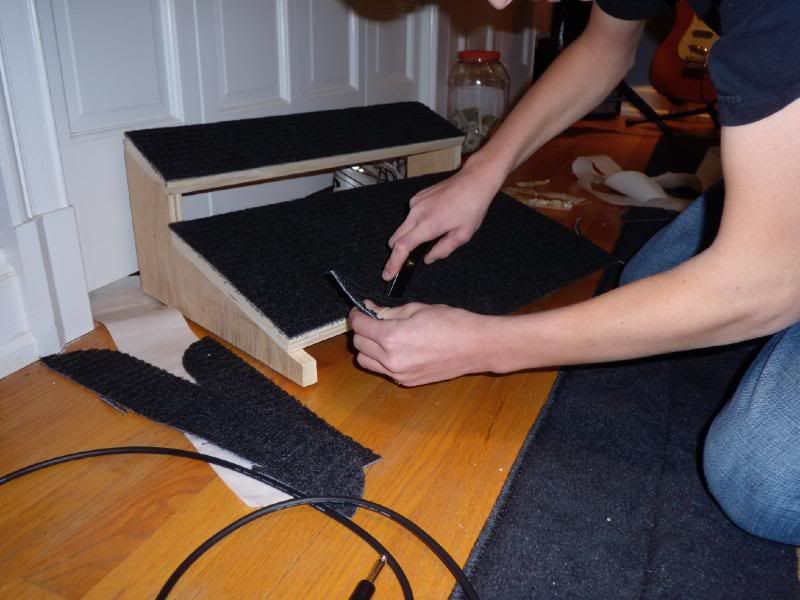 Right now i don't have the money for a power brick or voodoo lab, so i settled with my old individual power adapters and a power strip i found in the garage.
I stuck some adhesive velcro strips to the bottom of my pedals, hooked in the patch cables, and the board is complete: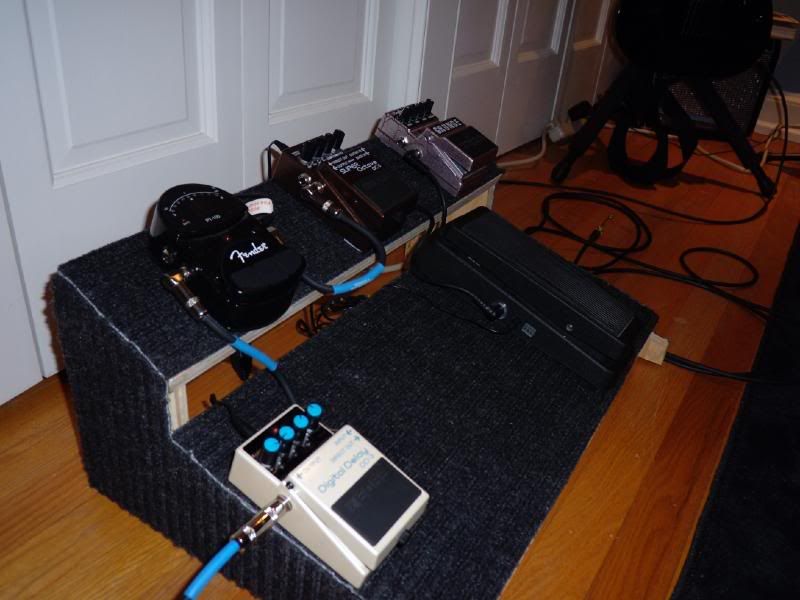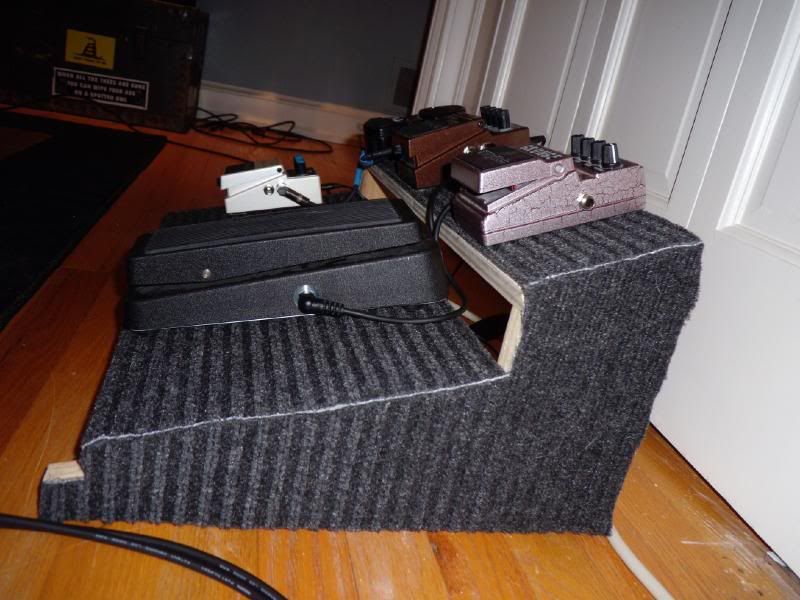 Note: these are only a few of my pedals, once i get a real power adapter, i'll be able to use the board to it's full capacity.
So what do you think? Is this a good result for a build done in seven hours?