Got a problem...
Alright I have a yamaha 4 string bass (not to sure what kind it is) and recently i was playing and my strap unhooked itself like it always does and my bass fell to the ground! It landed on the cable that plugs into the output, but the force off the ground on my cable broke the output cover so now my output just dangles out. I've had to use my shi7ty squire precision (affinity) that has major fret buzz and im sick of it. I was wondering if i could go to a local music store and buy a new cover or if i'd have to take it in and get it repaired. Sorry i can't post any pics cause my camera is at a friends.

Join date: Jan 2007
200

IQ
Whoa...English, dude.
First, get some straplocks...they work wonders. Duct tape works well too.

Second, we need to see what you mean be "cover". Could you find a picture of a bass that looks like it, or has a similar part on it?
It's likely a fairly simple fix.

Join date: Jul 2007
50

IQ
Fret buzz can easily be eliminated by a proper set-up (action/intonation, and possibly a truss rod adjustment - should be done only if you know what you're doing).

As for your input problem, it's possibly the input jack holder has cracked, or simply the nut that holds the jack in place has broken... usually a cheap and easy fix.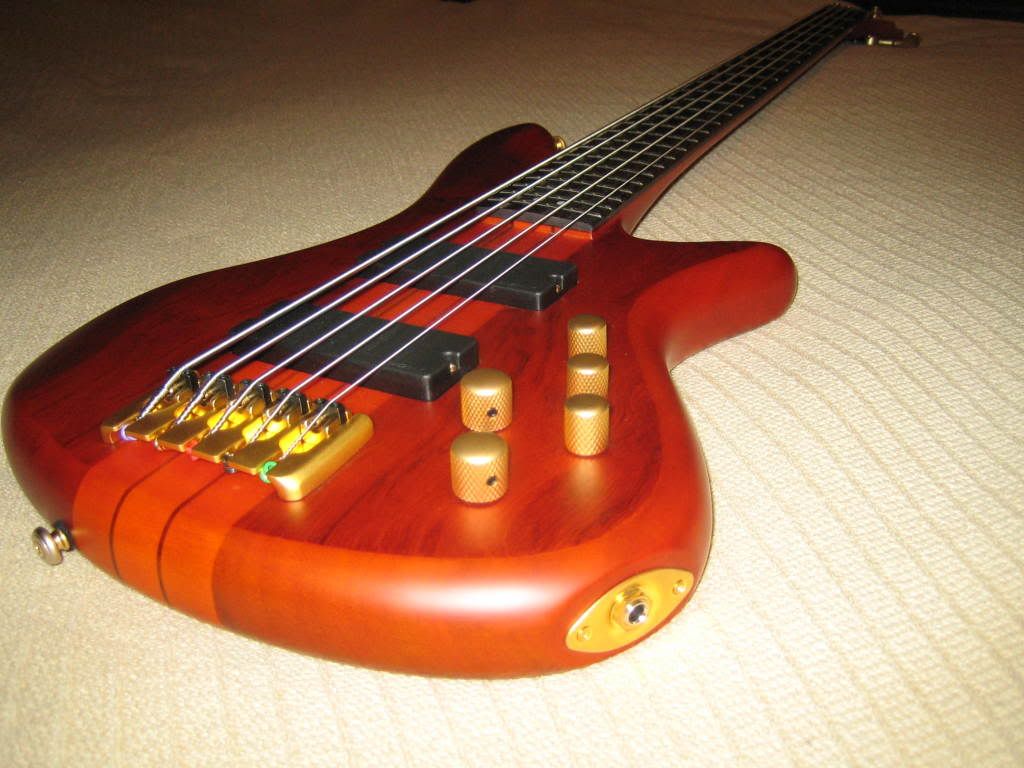 you see that gold are around the output? that all broke. So now the output just dangles out. (not my bass taken from the show off your bass thread)

Join date: Jul 2007
50

IQ
That is simply the input jack holder. If you can find a replacement, even on ebay (for your model - only about $5=$10, you just unscrew the old one, and fit the new one in.
A 2 minute job