My new bass, Schecter Stilleto Elite 5
Just got this baby the other day. Was going to get the black cherry color but I found this used for 400.00 bucks and it played better than the new one so I picked it up.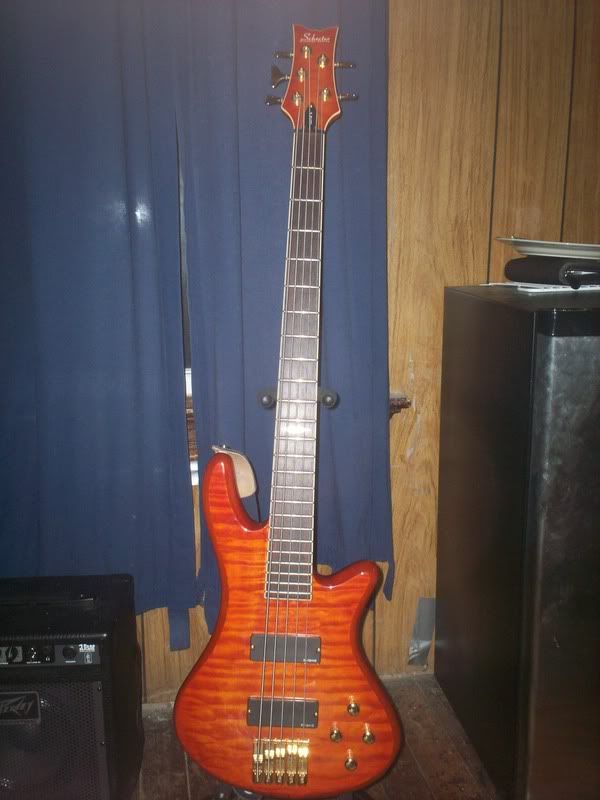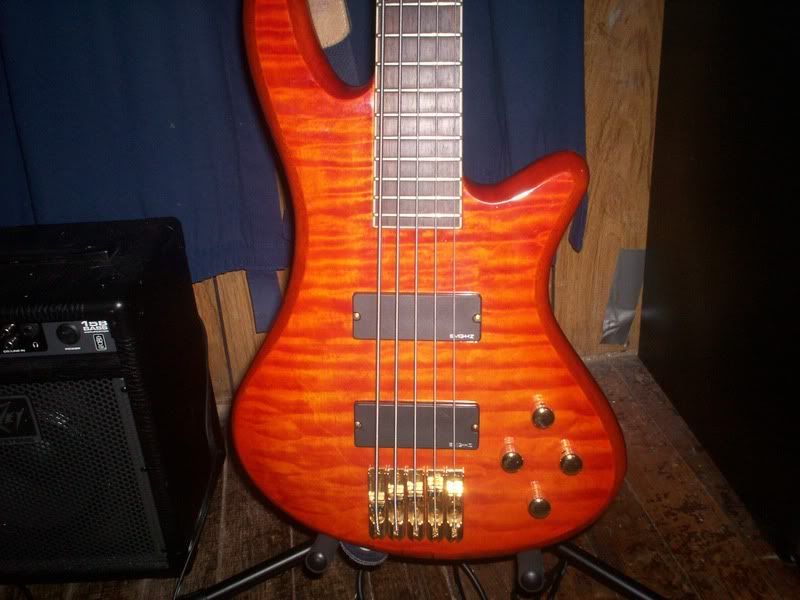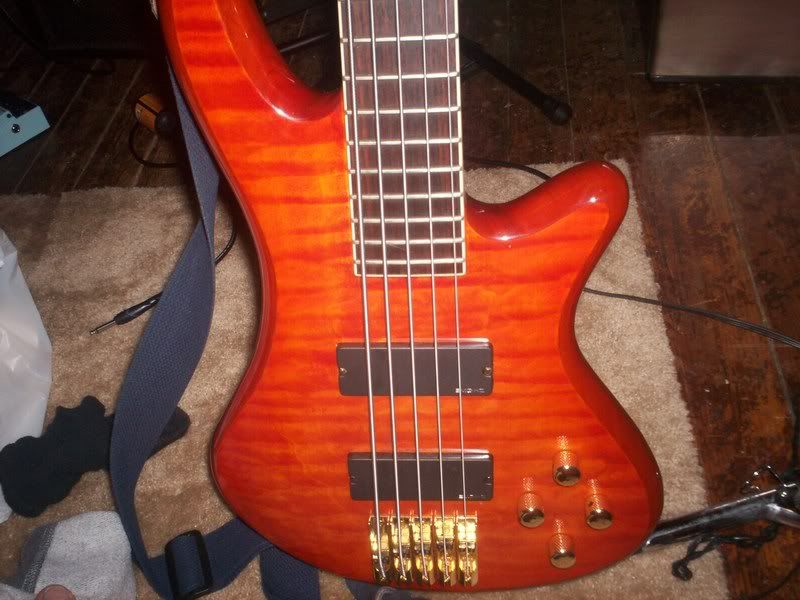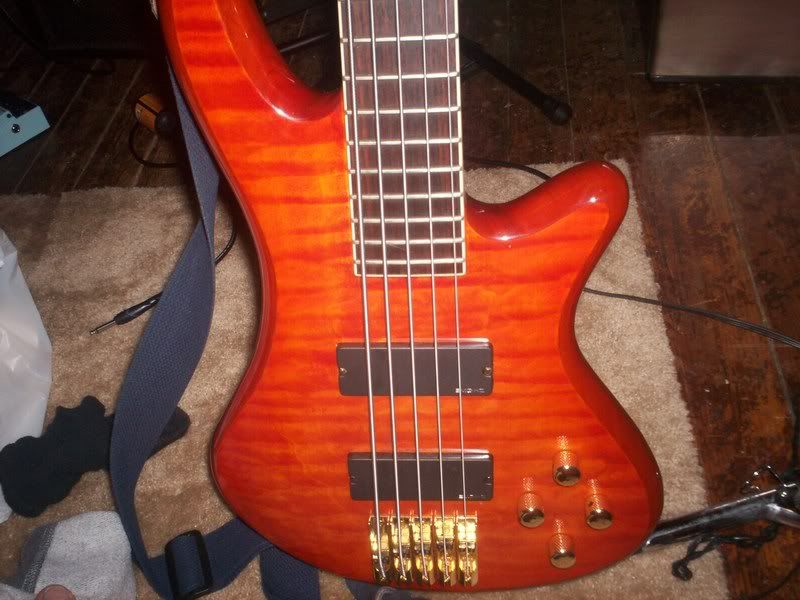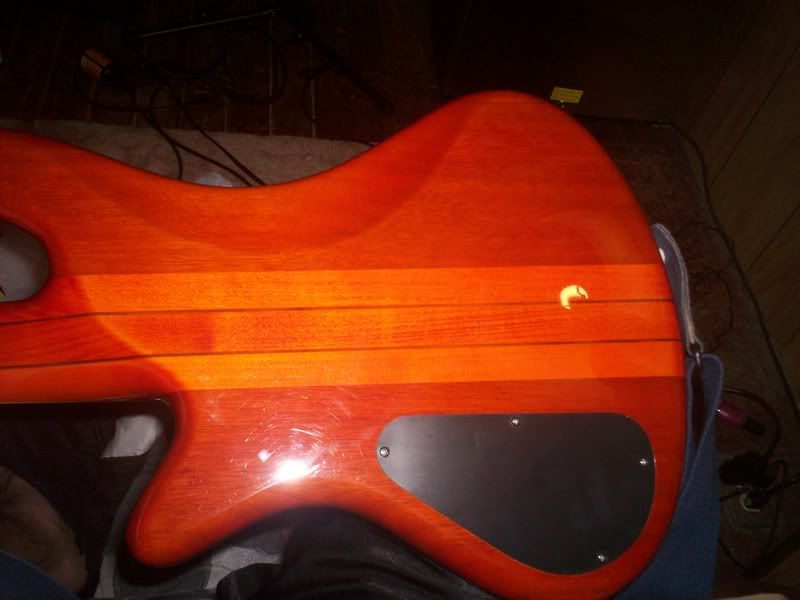 Comments? Im thinking of replacing the emg pickups at some point but i'm not to sure yet.
One of the guitar players in my band has a schecter diamond series that color, thing is gorgeous.

That's a really nice looking bass man. I'd keep the EMGs though, nothing beats them imo.

Join date: Oct 2007
93

IQ
AWESOME. i got this same bass. its sitting in my lap. and be greatful because its worth almost 800 now. ha.

Join date: Dec 2008
20

IQ
I've always been a fan of the Schecter Stiletto series body shape. Nice buy.