Wall Street virtual stock trade game
World is in financial crise. Learn how to survive and play virtual stock exchange trading with stocks and goods. Only the best wins!
http://stockgame.cjb.net/
See rankings: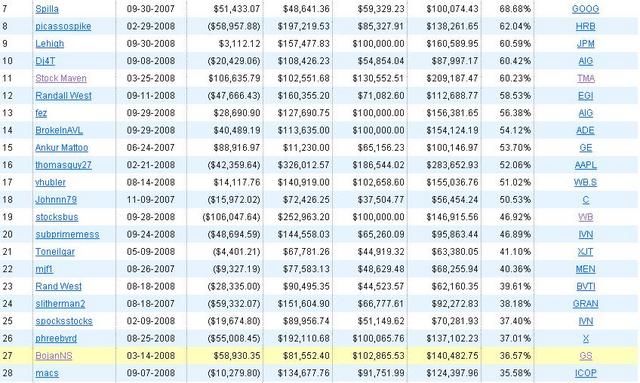 Join date: Aug 2008
10

IQ
That's right, I want a game to remind me of the financial crisis.
Join date: Apr 2006
727

IQ
Okay sure, this is the game I use to escape reality...
This is an even worse idea than Virtual London bombings.
in our intro to bus class they do a fake stock trade. our teacher always wins. no matter what. its bull****.
I have no idea what I;m doing so I bought some Google and NASDAQ shares. I need help guys.

Join date: Jan 2008
10

IQ
nice!!! lmao what an amazing way at developing your skills in what i call ''legalized business gambling''.

I'M IN!!!!