strong militaristic pieces
Does anybody know any good militaristic sounding pieces of music? I'm looking for music similar to what Steve Jablonsky composed for Transformers or what Bill Brown composed for Command and Conquer Generals. Stuff similar to what Frank Klepacki did for other C&C games would work too. please and thanks


Join date: Mar 2006
414

IQ
the intro of The struggle within reminds me of some military song
Nile

not really sure what you're looking for

Join date: Jun 2007
60

IQ
Soliders Song - Demon Hunter I think thats what your looking for
um um, the chinese national anthem?
Im not really sure what youre looking for but Iron Maidens "A Matter of Life and Death" album is really militaristic.
Wagner? When Johnny Comes Marching Home?
Google the Call Of Duty soundtrack...

Join date: Jul 2008
10

IQ
Bring The Boys Back Home by Pink Floyd, or maybe some stuff off of The Final Cut album? I've never heard the entire album but from what I've listened to it's pretty militaristic.

Join date: Jun 2007
61

IQ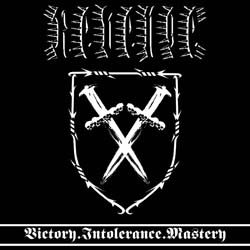 Revenge - "Victory.Intolerance.Mastery."
the entire album