My Precision Bass build
Okay, Ive decided I want to have a bass to play all those songs with great bass lines, to many to write now.
Basically I bought a cheap neck since I dont have any bass templates at all. Tomorrow ill be getting wood, im certanly using a national wood, viraro or pine, maybe guatambu.
So what scale length do P-Basses have?
I will try to achieve this: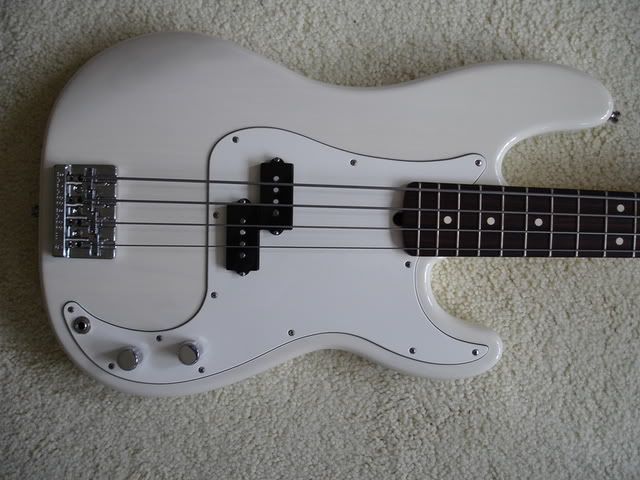 I already did a neck pocket template with an old template of a telecaster guitar I never used, so I enlarged the neck pocket.
Pics:
Neck is guatambu with Guayabira fretboard, both Argentine woods
And anyone has a P Bass template? or Plans?
Thanks a lot
Cheers
Last edited by divinorum69 at Mar 6, 2009,