FS: x3 guitar - Blue Quilt, 24 fret Maple fretboard Sexy+CHeap!
I bought this guitar off ****, I was going to make it a project guitar but I have more important things to buy atm so project cancelled.. Just looking to get my money back now, same as how much I spent.
Its a company called x3 guitars, they made about 10 of these, in various colors. I almost bought one last year because it looks sexy as hell, but I didn't, then when one popped up on ****, I had to buy it on impulse alone (esp being a Hum-single guitar, and my GAS for them has been non-stop lately!) Apparently, its an alder body(prev. buyer said that) with Lisenced floyd, stock pickups, setneck, 24 fret maple fretboard. Kinda an ugly headstock. Quilt top is most likely a photo top, seems back/sides is painted black?
It is at my luthiers place right now partly because the seller wouldnt ship to Canada, plus I was gonna get him to maybe reshape the headstock, replace the pickups/trem, install a tremol-no.
From my luthier's first look over of the guitar, he told me the nut needs to be moved over alittle. Fretboard is unfinished maple. Neck is thick, im assuming like a fender USA strat thickness.
Modifications (if any): - None yet. I think it would be a good guitar with replaced pickups/floyd, that was my original plans for it.
Accessories (hardshell case etc): N/A
Location (City,State or City,Country): Im in Halifax Canada, but the guitar will ship from Plano, Texas.
Contact Info (No Phone #s) : PM me
References Required (**** or other forum userid): Jemsite, HC, Duncan, UG, ****: NickCormier
Price (include currency and if firm/obo):
Looking for $250 US shipped in North America. OBO
Pictures: pics from previous seller (Bought this around Feb 5th 2009)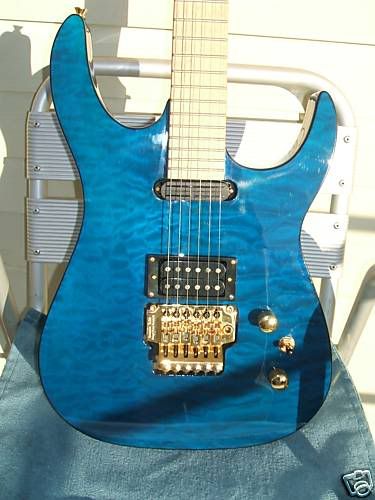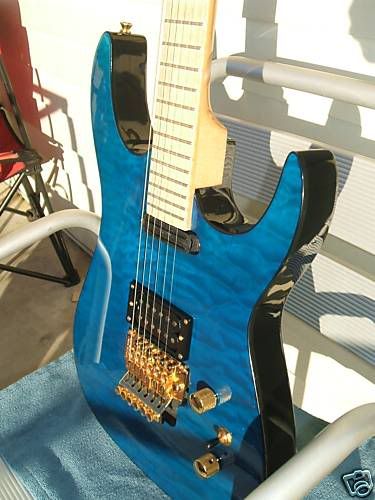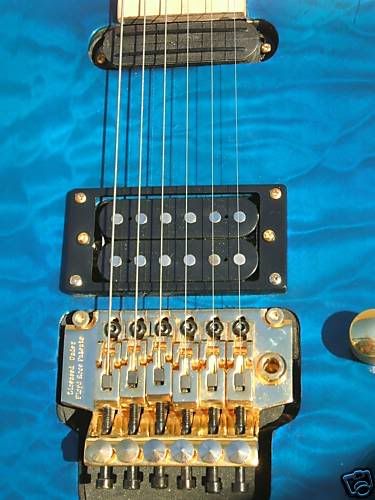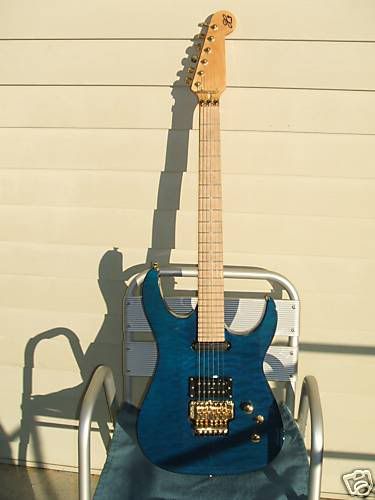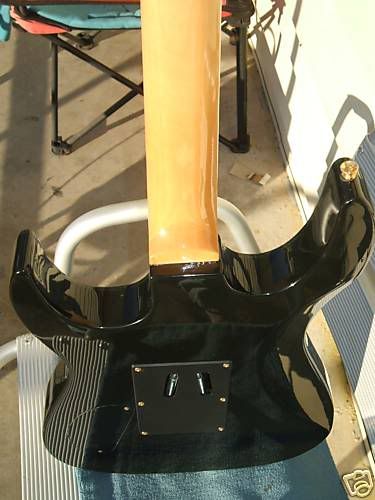 Any questions, PM me

Join date: May 2008
240

IQ
Beautiful guitar, I love to buy it but I'm short on cash and you don't ship to canada? Either way free bump.
ill ship to canada.. gimme an offer Joe

Join date: May 2008
240

IQ
I'm a little short on cash at the moment, if its not sold in say roughly 2-3 weeks, i'll be glad to take it off your hands for 250us shipped.
that'd be fine. ill pm you in two weeks if its still available to see if your still interested. I was gonna ebay it but ill wait abit longer.

Join date: Sep 2008
10

IQ
sorry need cash.

still available.
Great looking body... IDK about that headstock tho, someone had a bad idea on that one
bump for a nice looking guitar.

Join date: Apr 2007
245

IQ
THE RULES

Bumping
The rule on bumping will be this:

You're not allowed to bump more than once in 24 hours and UP TO 3 bumps per week.

Three bumps per week!

If you do it more than that, ploop: warning for spam.
Also do not bump another user's thread several times.It's recommended to make your mind up before you post.
dont overbump your thread, read the rules or Emad will pwn you.
umm.. every bump Im looking at on here is a day apart. some being 5+ days apart (like the last one)..

Ok??

Join date: Apr 2007
245

IQ
your first 4 bumps are within 4 days, more than 3 a week.