FS: Agile Interceptor Pro 27" - Green Quilt top
Brief & Accurate Description of gear/guitar:
Heres an Agile Interceptor Pro 7 string, Green quilt top, Mahogany body, Ebony fretboard.. 27" scale, EMG 707s.
Its in good condition, although it had some shipping damage from Kurt. Theres a small chip on the tip of the headstock, and two small dents in the back, one is about the size of a penny (maybe abit smaller) I included pictures of the damage.
For this reason, i'll sell it cheaper than most who sell them used. I was thinking $475 in paypal, shipped to anywhere in Canada/USA. Sound reasonable?
Modifications (if any): N/A
Accessories (hardshell case etc): I have a crappy hsc I could include for $25, its a jackson rhoads case thats not pretty.
Location (City,State or City,Country): Halifax, NS Canada
Contact Info (No Phone #s) PM me
References Required (eBay or other forum userid): here, jemsite, duncan, HC, ebay - NickCormier
Price (include currency and if firm/obo):
$475 US shipped in paypal in North America
Pictures: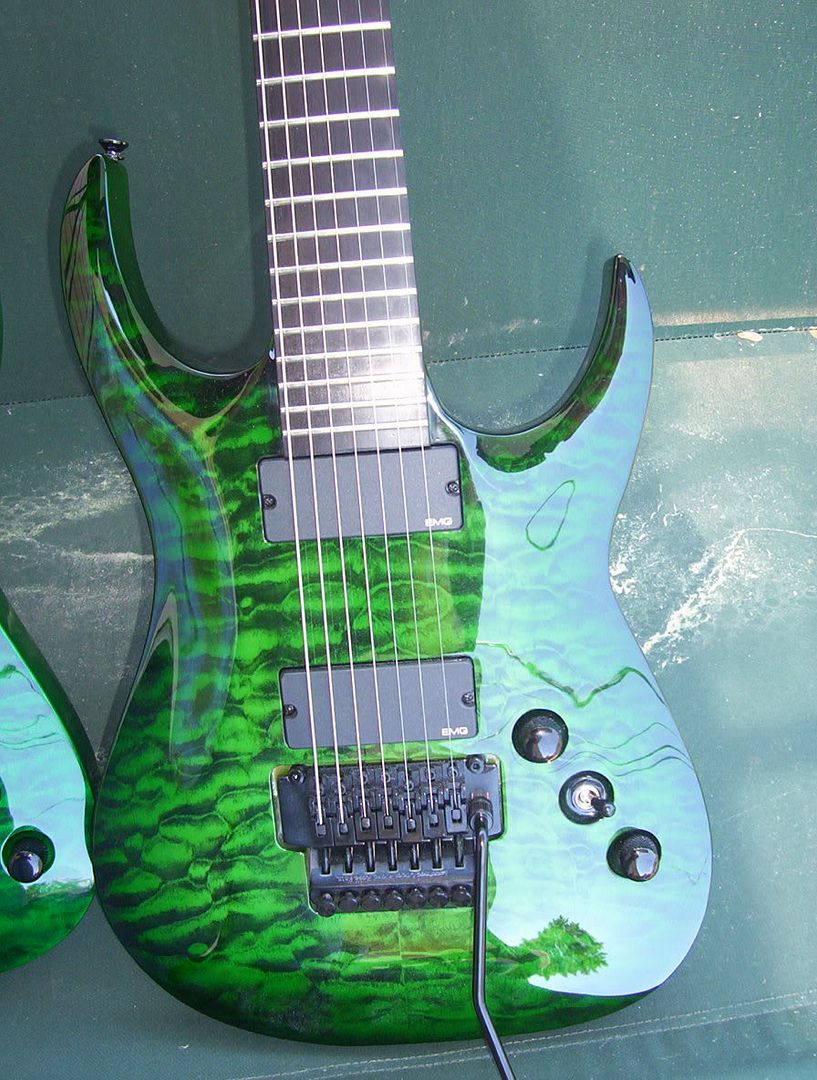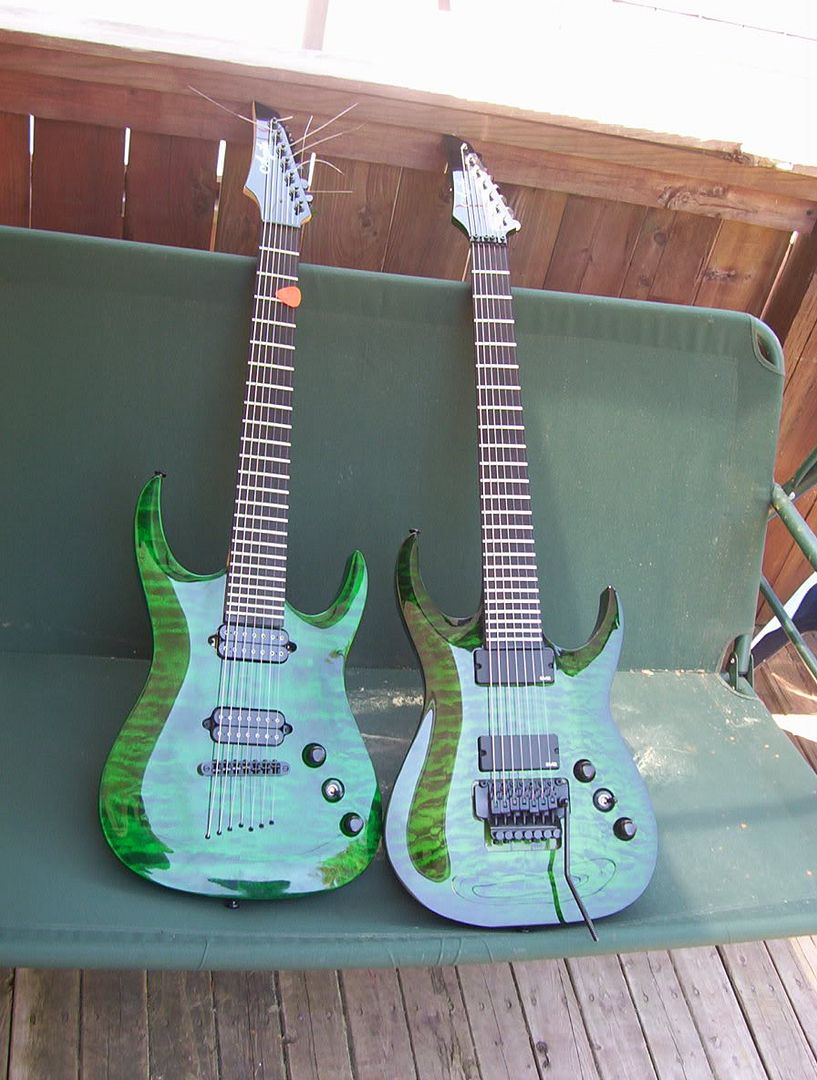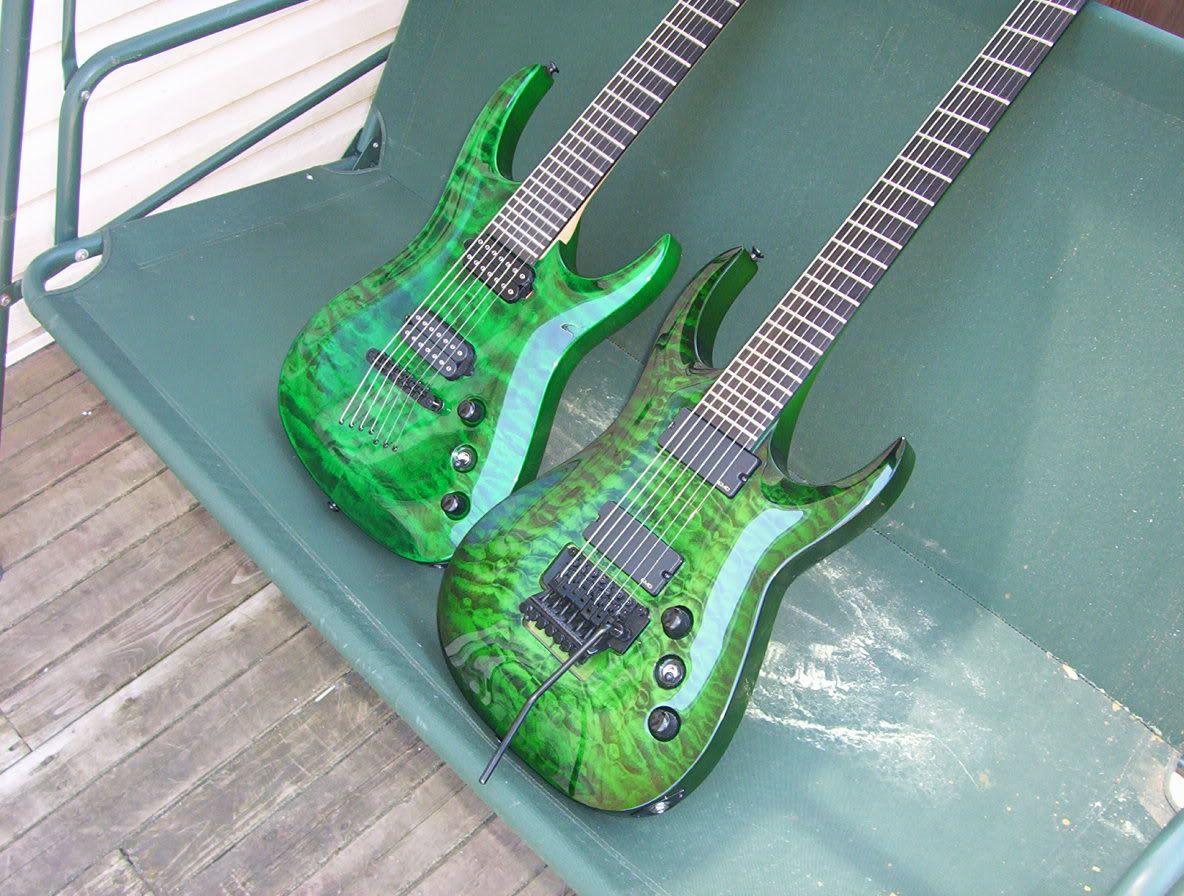 sorry, only shots of damage I have is on a cell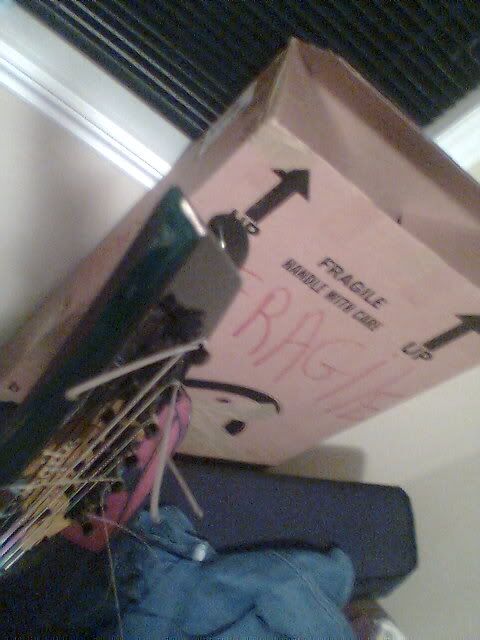 PM me - $475 US shipped in North America! NO TRADES, they will be ignored

Join date: Jul 2005
80

IQ
I so wish I was in less debt....I'd eat that baby up. We dont get Agile much in the uk, and certainly not these models. Good luck selling sir, free bump.
that damage is ****ed up. ida sent that **** back
it was a long time ago. and i bought it significantly cheaper. so it isnt bad.

Join date: Oct 2008
110

IQ
how firm are you on the price?