New Guitar!

Join date: Jul 2008
30

IQ
So after recommendation from the 7 string thread and with help looking for my dream guitar, I now own my 7 string, one pup dream guitar.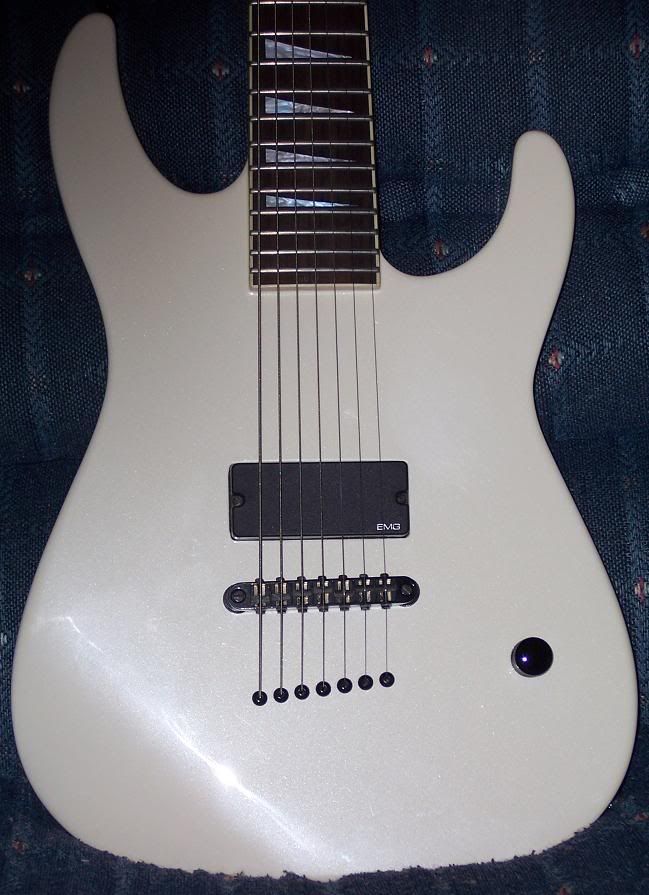 Join date: Jul 2008
190

IQ
nice. how you liking the 7 string? ive never played one.

Join date: Jul 2008
30

IQ
It's really awesome, alot more natural than I thought. I had this suspicion it was gonna be hard to expand to the extra string but it's not, just finishing up learning Kirisute Gomen by Trivium on this.

Join date: Jan 2006
160

IQ
That is awesome! I want the one with the desert camo. Sweet.

Join date: Apr 2007
40

IQ
That doesn't look like a COW to me, but it looks nice nonetheless.

Join date: Nov 2008
30

IQ
hmm it's a COW but never seern one in that color before.

Still it's a nice buy and have Fun playing.
thats really cool, Have fun with it. HNGD

Pretty cool there man, how about some more pictures?