Carvin Legacy, Ibanez Jemini, Boss RV-5, SKB Pedalboard
Carvin Legacy with brand new JJ 6L6GCs and 3 JJEC833/2Groove Tubes 12AT7 in the pre-amp. Tubes have less than two hours of time on them. One little cosmetic blemish under the power switch. Sounds incredible. One of the better clean channels that I've heard on a newer amp. Tons and tons of headroom. Comes with the footswitch and power cable!
Asking $600 plus shipping. - Keep in mind it has $150 worth of brand new tubes in it.
Ibanez Steve Vai Jemini Distortion. I left it in the box for about two months after I had it because I liked my Keely TS9 more. Started using it about a month ago when I get the legacy just for good measure

comes with the original box and all paperwork. $175 Shipped.
Boss RV-5 I only use this pedal a few times a month when I get someone in the studio with no reverb/a ****ty reverb pedal. Still have the original box and everything for this too. $125 Shipped.
SKB Stomp-Six Powered Pedalboard. Been trying to sell this for so long. This is my fourth or fifth try. It's a great pedalboard. Has 6 power adapaters that work on 9v or 12v pedals and a carrying case. I put some pedals on it so you could get an idea of size. $115 bucks shipped.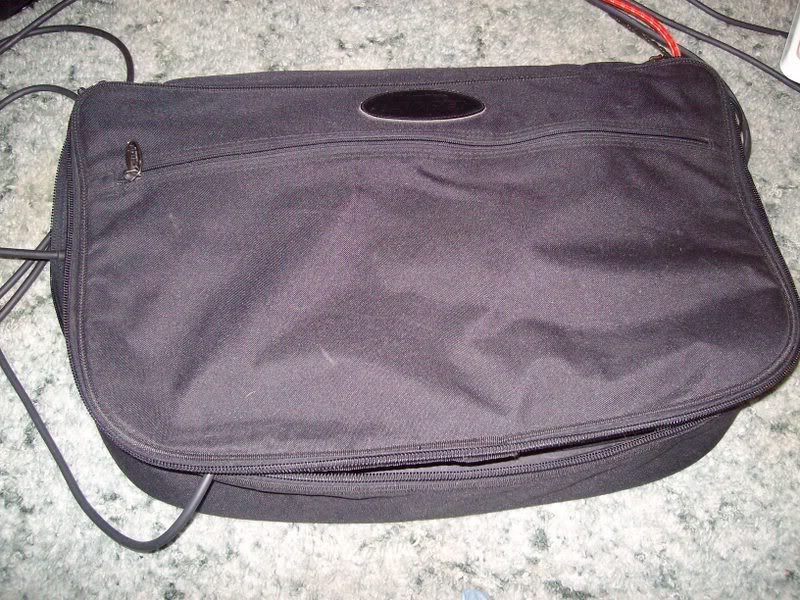 Join date: Apr 2008
40

IQ
If you are interested in trading anything I might be interested in the RV5.
depends on what you have to trade
The Legacy wouldn't happen to come with a cab would it?
It can if you want to pay to ship it.
What if I pick it up? I live near a little south of Pittsburgh so it wouldn't be that far.
What exactly are you planning on doing? Upgrading to a better amp or looking for a smaller amp cause I have a Peavey Tubeking 112 I'm willing to trade, with maybe a pedal.
$500+Shipping on the Legacy.
$150 for the Jemini
$115 for the RV-5
$100 for the pedalboard.
Bump. Also selling a seymour duncan JB/Jazz set in Nickel and a DiMarzio Evo set in Creme
It's on ebay but feel free to make me an offer
interested in trading for anything? I'm interested in the legacy

Join date: Aug 2007
40

IQ

Join date: Apr 2008
70

IQ
how much for the evo set?