Bypass switch. Does anyone have......
a shematic/diagram of a simple bypass switch with an LED indicator??? I have found drawings to build the bypass switch, but not one with an LED wired in to show on and off. No 9V battery involved. Just a switch w/LED Thanks.

Join date: Jul 2007
60

IQ
How would the LED light up then? That would be why you cant find a schematic for a bypass with LED and no battery.
You don't need a 9v, but you're going to need a power source for the LED, I'm pretty sure the induced current from your pickups isn't enough to power a light.
Here's one I made. It has bypass and switches two loops. I actually made it without the "active LED" and fed that pin of the switch to the 9V on the right switch. If you want an LED then you need power from something. I used a plug for a standard 9V power supply. Since it's center negative reverse the direction of the LEDs.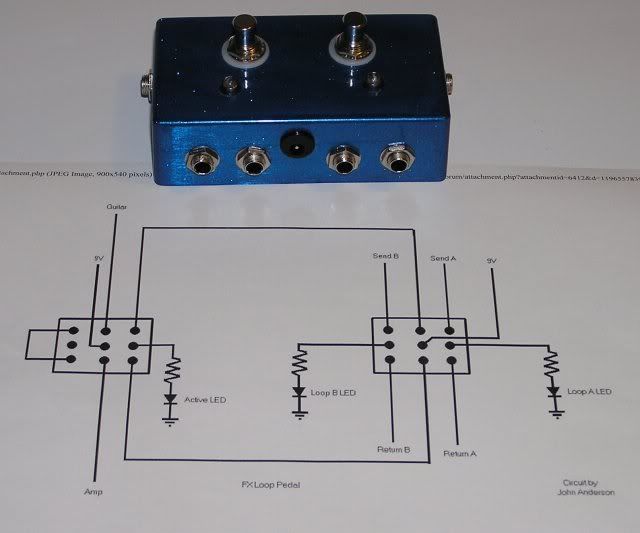 Thanks for the replies. WtrPlyr, can you show me what you mean??? Can I just run the wire straight through the bus? I don't know a lot about DC wiring, but I can follow instructions. LOL Please make it simple..........

Thanks.