*relocated* Question for RG owners

Join date: Mar 2009
10

IQ
Hello there, i made this thread to ask you RG people whether the 23rd-24th fret on your guitar are overhang frets? or is the neck directly underneath these frets?
The reason i ask this is that i figured that for some fun later on in the year maybe i may buy a Rg body and carve it up a bit and add all the rest..you know,a lazy man's "build" and being that i never needed/will need 24 frets i was just wondering whether standard RG's are build with a normal neck pocket with two overhanging frets or not?
Thank you.
EDIT: Thank you....and thats a shame

Last edited by ILuvPillows? at Mar 15, 2009,
My RG470 has about half a fret of overhang, the rest is in the pocket
I have a bunch of RGs with 24 frets: 8527, 7321, 7621s, 7620s, 7420, 7421 ... granted they're all 7 strings ... they're not overhangs.


Here's the 8527: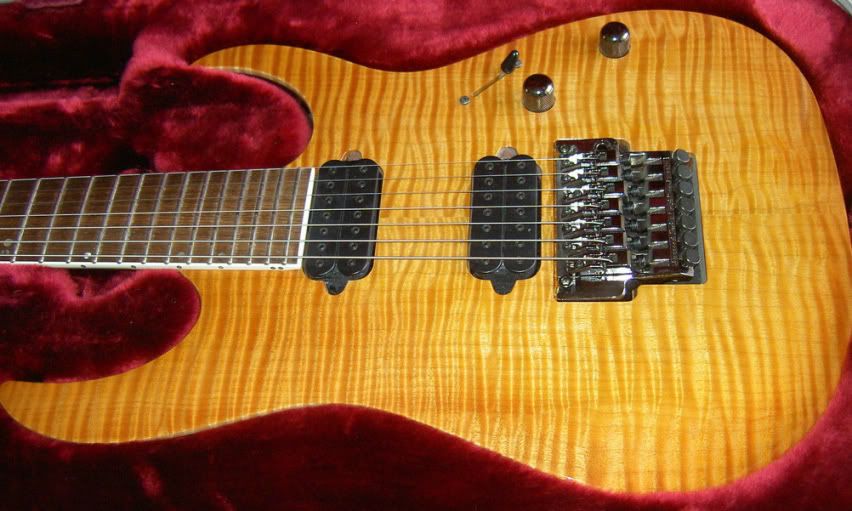 Join date: Apr 2007
81

IQ
Everything before the AANJ is supposedly a standard Fender heel with overhang, and everything since 1991 or so that's AANJ has no overhang.