Reccomended bass amps for under $100?

Join date: Mar 2008
300

IQ
Give me some suggestions, thanks. I play classic rock, metal, some punk, and progressive.

Join date: Jan 2007
40

IQ
only 100 bucks?
you arent really gonna get anything amazing for that much man.

look around for some small peavey practice amps.

Join date: Jan 2009
10

IQ

Join date: Sep 2008
986

IQ
Not sure if it'd be under $100, seeing as I'm British, but try out a Line 6 LowDown 15 Watt.
It's only a small practice amp, but it covers pretty much the whole tonal range I need.

Join date: Jan 2007
200

IQ
The best one to go for is the Acoustic B10. It's only 10 watts, but it's got a 10" speaker and a large cab, making it quite a bit louder than most anything else in the price range.
Take a look...bottom left. It's about the same price as the Peavey directly above it. For comparison, that's an Ampeg BA115 poking out on the right.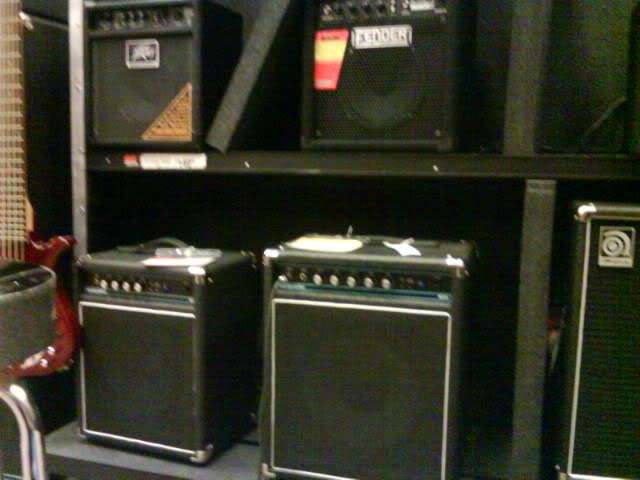 Last edited by Mutant Corn at Mar 16, 2009,

Join date: Aug 2007
20

IQ
I couldn't recommend anything other than saving until you can afford something bigger.

Join date: May 2006
160

IQ
Save. Save more. Buy something actually worth the money in watts and tone.