Ibanez Destroyer?

Join date: Oct 2008
40

IQ
Has anyone tried out an Ibanez Destroyer? I recently discovered them in a catalog for zZounds. I've never seen them before and I love the Explorer+Iceman thing its got going on, not to mention in comes with 2 Dimarzio Activator X's. My local GC doesn't carry them so I was wondering how they fair

Join date: Aug 2007
20

IQ
My friend has one, it's pretty bad ass. good for metal, it has a pretty fast neck

Join date: Jan 2006
191

IQ
Its actually a reissue of an older guitar. Ive heard that they are pretty fast.
I also know Matt Bellamy used to smash them on stage as well..
yeha.
Pic from Hullabaloo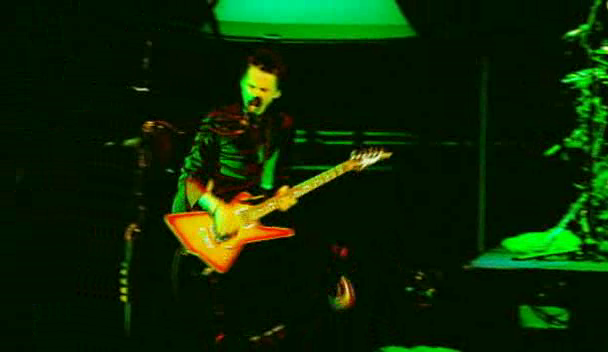 Last edited by customisbetter at Mar 15, 2009,
yeah i have an ibanez destroyer! its awesome man, and it was only a cheapy(but not one of those **** ass ones). but i put dimarzio's in it to make it sound better. the new DT-700's come with them already though, so they would sound great! i might save up for one.
ohh i see, the guy from muse has one of those **** ass ones haha.
Join date: Jan 2008
80

IQ

That's a cheap one. Nice ones look like this:
TS, presumably you're talking about the new ones, right? It should be very nice indeed. I'd buy it.
i played one, it was pretty nice, it wasnt prestige nice, but i must admit for $200 use it was damn nice.
yeah the old Dt-400's. adrian smith and dave murray had the best destroyer's around the time number of the beast came out.