Bum Blaster Pedal

Join date: Jul 2006
140

IQ
I just designed this for my Music Industry Communication class. It's a small hw assignment, so I didn't really go all out or anything, but I think it's hilarious and had to share. Who here would actually buy one of these?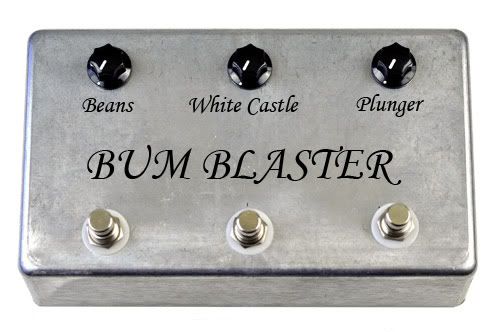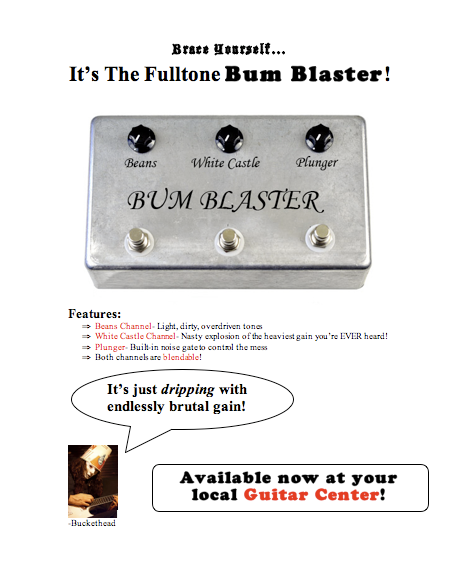 Here's the text:
==> Beans Channel- Light, dirty, overdriven tones
==> White Castle Channel- Nasty explosion of the heaviest gain you've EVER heard!
==> Plunger- Built-in noise gate to control the mess
==> Both channels are blendable!
I'd give it an retail of around $175 I suppose...it is a Fulltone after all...

Join date: Jan 2009
40

IQ
Make it real, foo'! Or make a clone of another pedal and call it that.

Join date: Jul 2006
140

IQ
It's basically just a gross version of a Jekyll&Hyde with a noise gate. If I were any good at it, I'd totally make one. I'm willing to commission one of you fellows to make it for me if you want.