pretty cool new project (electronics help needed)
so i was checking out craigslist the other day and i found an add for an esp explorer for $150 and long story short i got it for $75 and it plays pretty good.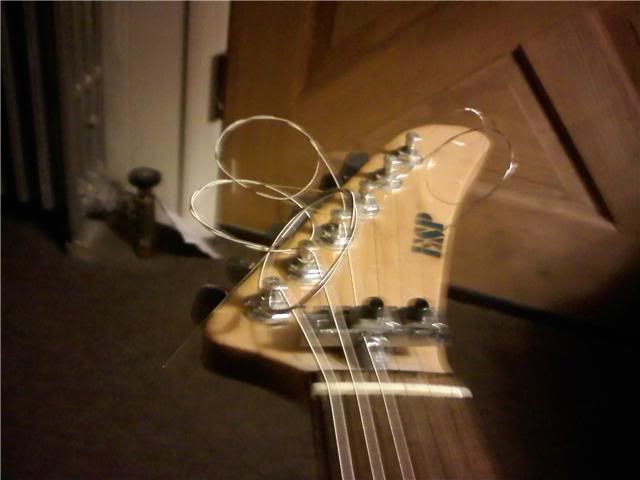 i do believe it is a copy, but that doesn't bother me much. what does bother me is that the electronics are messed up and i've never worked with active pickups or three humbuckers before
from what the guy told me the 4 switches are 3 coil taps and 1 switch to make the electronics active or passive. the main problem is that the 5 way switch is very quiet in positions 1 and 5. i have no idea where to find a diagram for this setup so any help would be great.
it also has a weird trem ive never seen before. can anyone shed some light on what it is?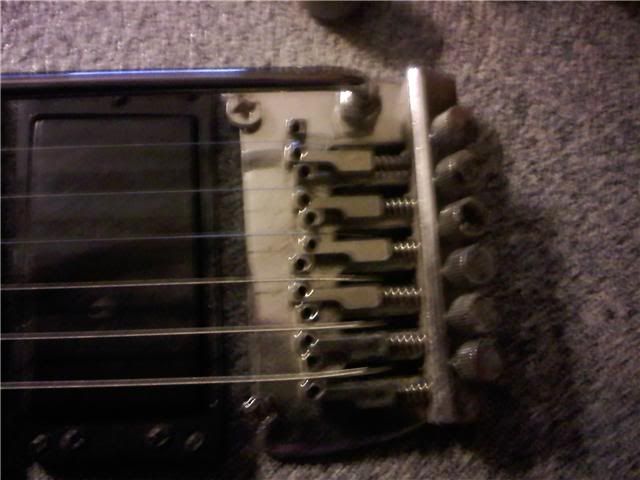 thanks
ESP used to make really really ****ty guitars way back in the days. they kind of started the whole kit-guitar thing.
so this actually might be an esp? thats cool. the finish was done by one of the owners, its actually textured. its pretty strange and i might get rid of it one day because its not to great looking.

Join date: Nov 2008
202

IQ
Holy **** that looked like granite.
it feels like it too hahah

Join date: Nov 2008
202

IQ
Lol, it's really weird, you should keep it.
i could still use a wiring diagram for this thing
How about a picture of the whole thing? I'd love to see a picture of the wiring too, bet it's real crowded down there.
the wiring is quite a mess. im wondering if its ok to just get rid of the whole active circut and just have an on and off switch for each pickup and a master volume and tone

Join date: Jul 2007
111

IQ
Holy **** that looked like granite.
Ha, I thought it was.