Olp MM2 stingray paint job
So I'm painting my Olp MM2 stingray orange with a black pickguard.
Here is how it was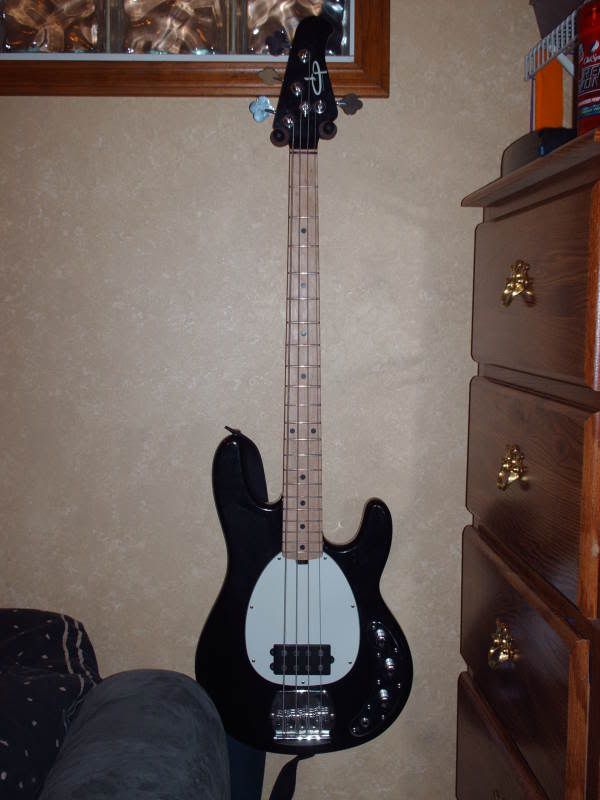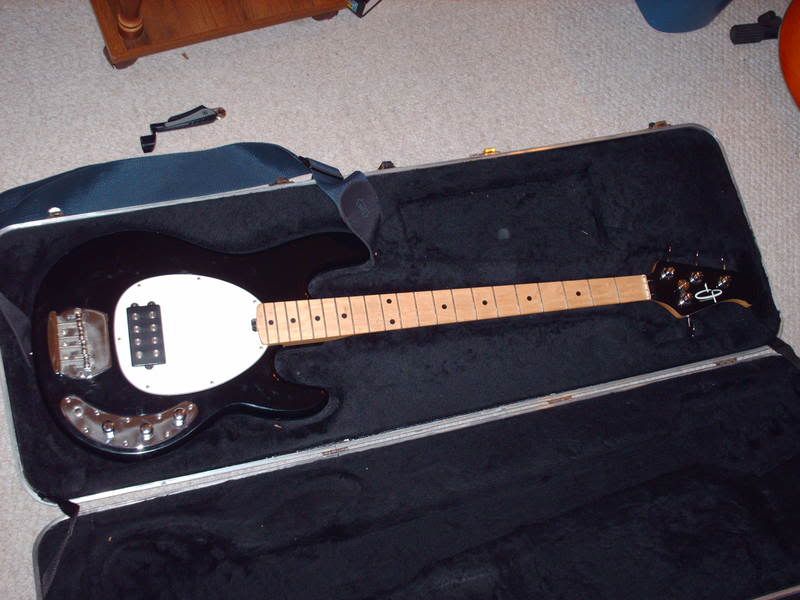 Whats this?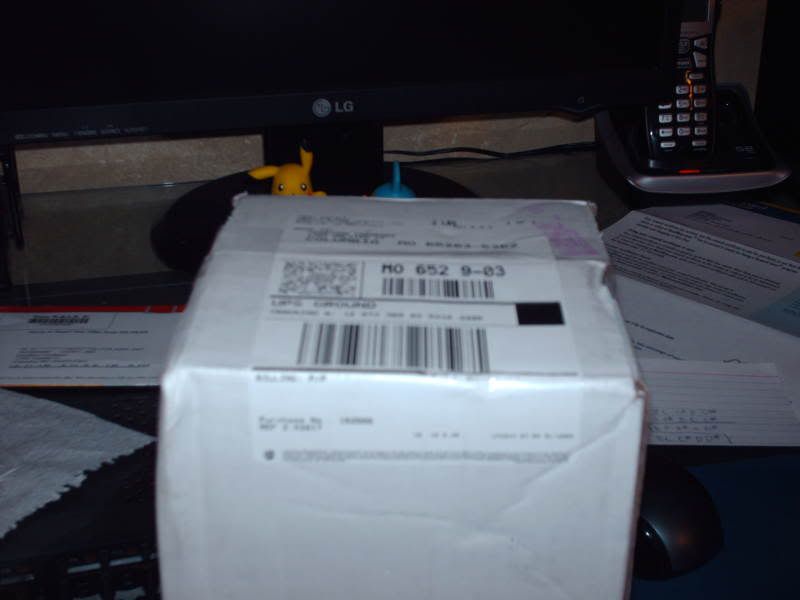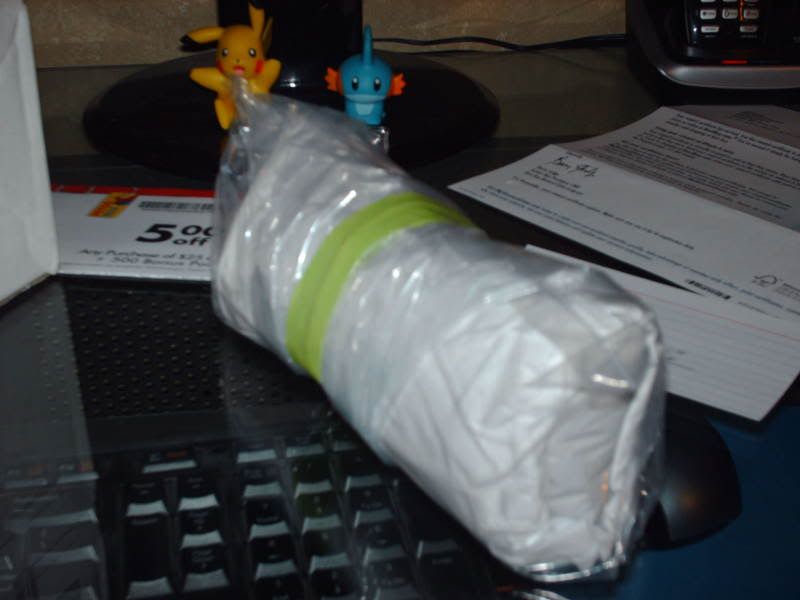 Ahh my Schaller tuning machines from warmoth

Disassembling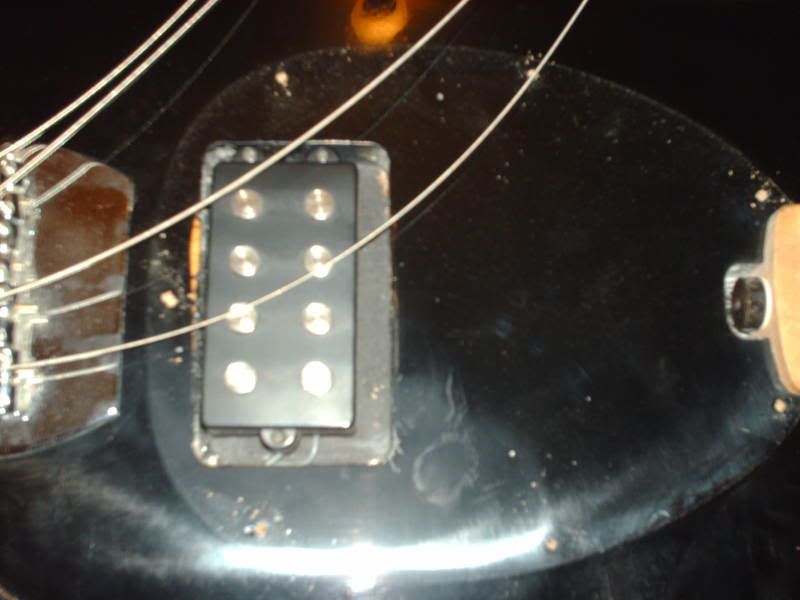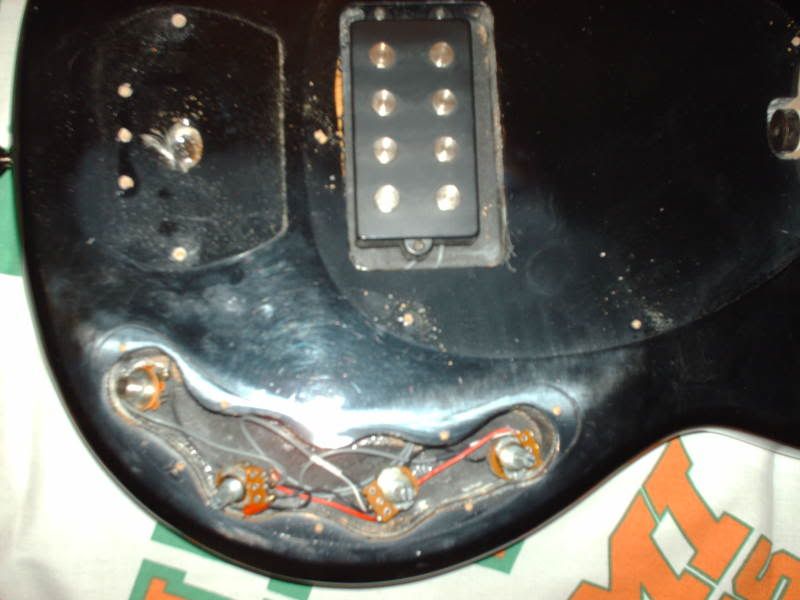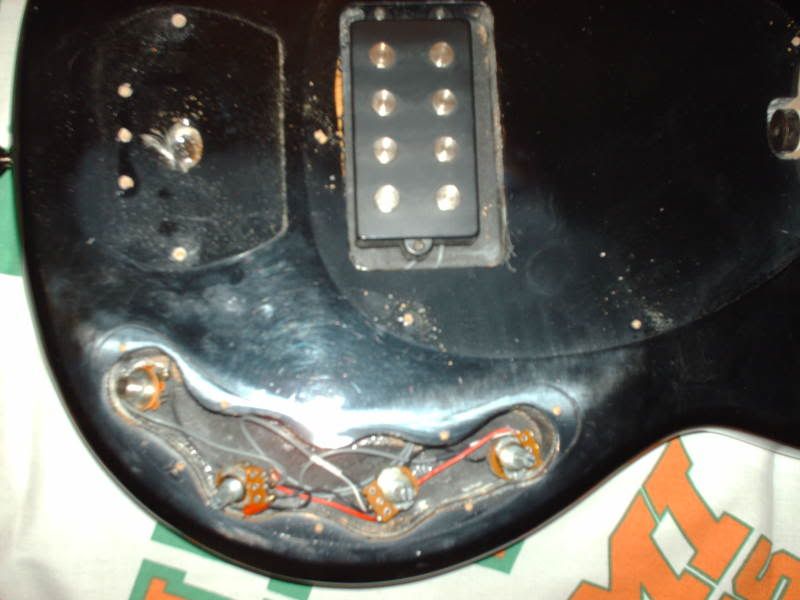 Scuffing the original finish
Primed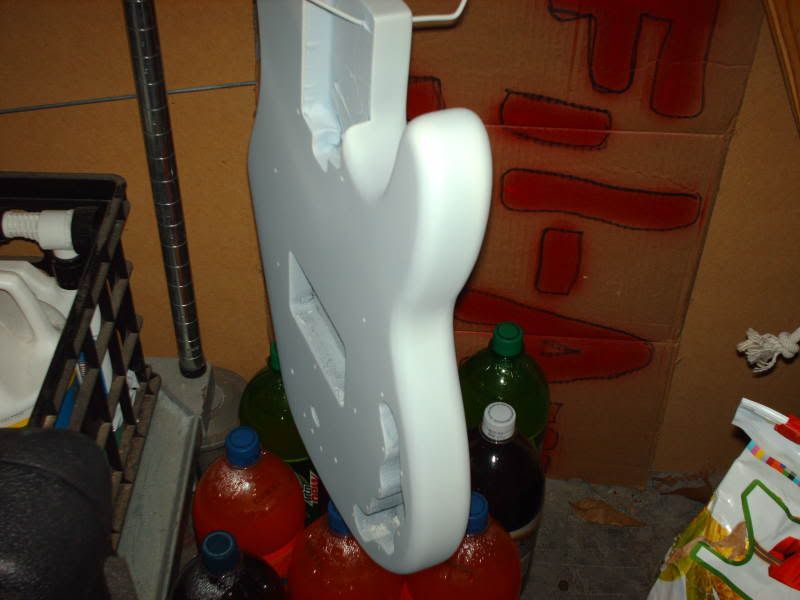 I got on the color coat but havent taken a pic yet.
I dont know what I should do though
Leave the headstock as is (I want to keep the olp logo, but dont feel like making my own/putting a new one on there)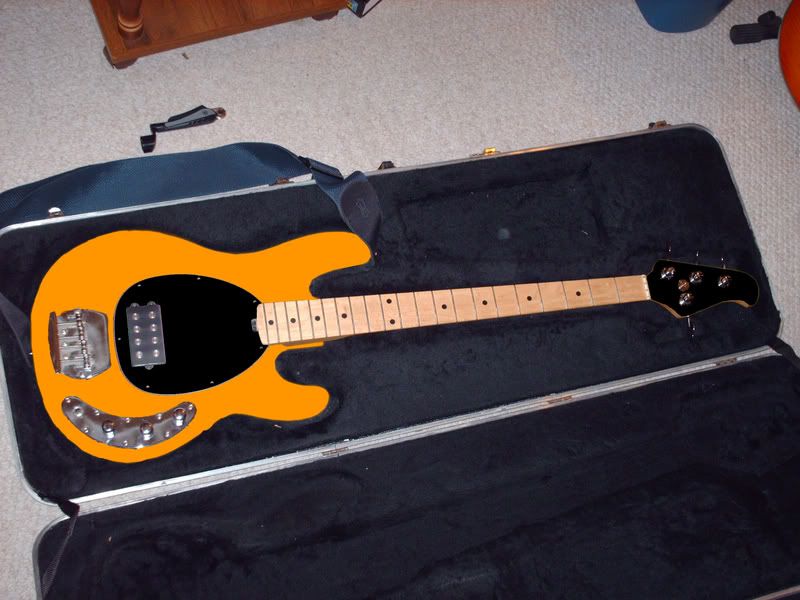 or I can paint the headstock orange as well
Ill have more pics tomorrow

I herd you liek mudkipz?
Sexy refinish, btw


Join date: Mar 2009
220

IQ
leave the headstock black. looks better imo
SO i've gone through 2 cans of orange already and its still not completely covered. I wet sanded the first coat and cut through in several spots but there are also some spots that just wont take the paint. So far what Ive had to do is spray in those certain areas and slightly get some coverage. Wait 30 min then spray more and hopefully it will finally build up. I am afraid to sand it though...mainly because I dont want to risk cutting through those spots and I hate having to buy so much paint. Basically...is it fine to skip the sanding on the color part and just clear coat and then sand after that?

Could I wet sand/buff the krylon clear (its krylon acrylic clear indoor/outdoor dries in 10 min) after like 2 days? I really just want to get it done...not because I really want to play (although I do) but I dont want to leave my garage a mess and what not
Are those Schallers 4 in line?

Don't worry, my musicman project has the same. Just make sure you remember which way to turn the tuner or you'll snap a string very easily. And from a cosmetic point of view, you really don't notice the difference.
Is 30 minutes long enough before applying more paint? I left mine a lot longer than that (lol and mine messed up though

)
Well it says to recoat within an hour or after 24 hours...and I am not really "recoating" just adding a little more paint and/or building up in those problem areas.
Yeah they are inline, but the gears are reversible so it works

Edit: So I am weird and I am painting at 1 am...
anyways I decided to paint inside my garage so I can actually see those troublesome spots (since its pretty dark outside...) and well I also wanted to avoid all the flying leaves and what not since its pretty windy.
Anyways as soon as I started spraying a mosquito got caught in the crossfire and died...on the horn...its hard to see but you can kind of see the shape of it (it looks like it got splatted)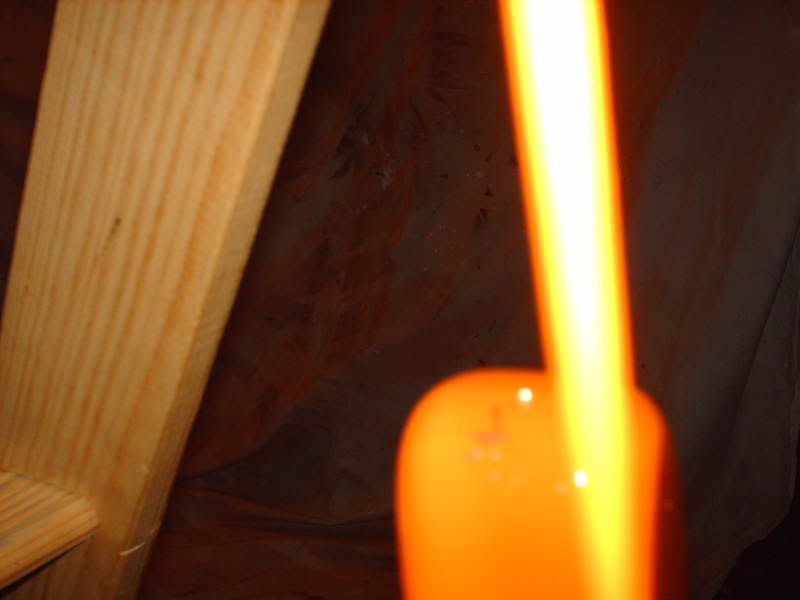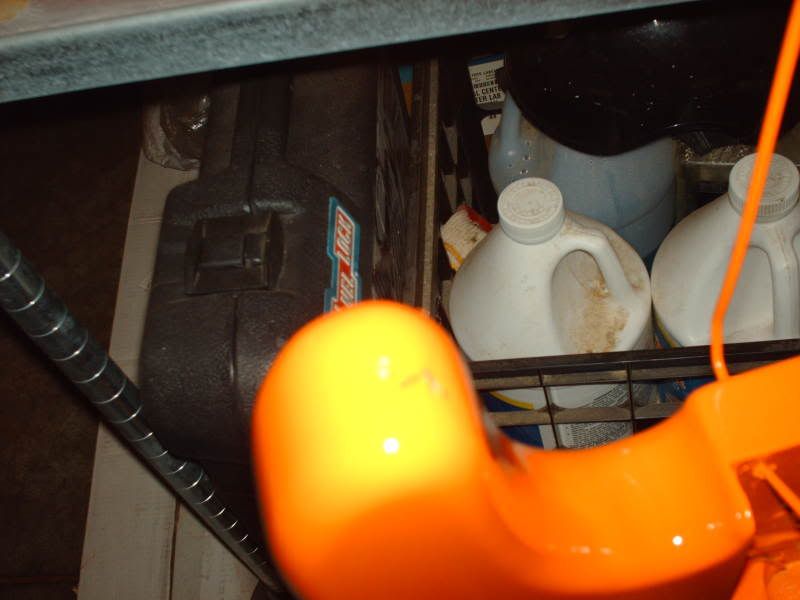 I'm pretty pissed cuz like I said, i dont want to sand this coat...hopefully I can take some pliers and pick it off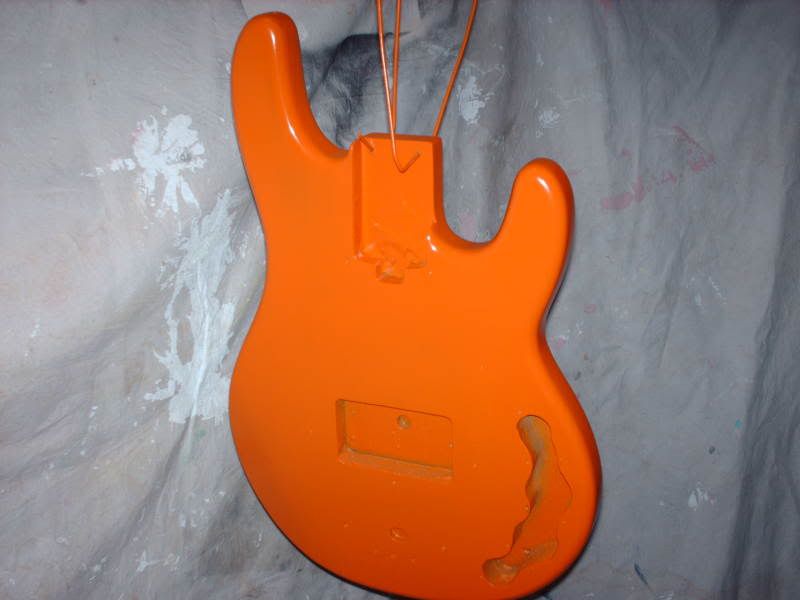 Last edited by bboyjon at Mar 23, 2009,
SO I dont know what is better an all black pickguard or the standard black pickguard with white edges?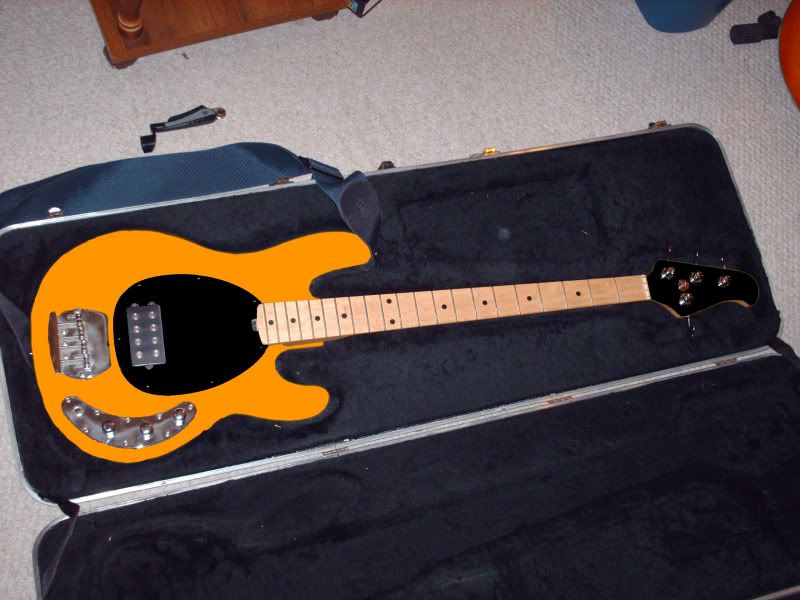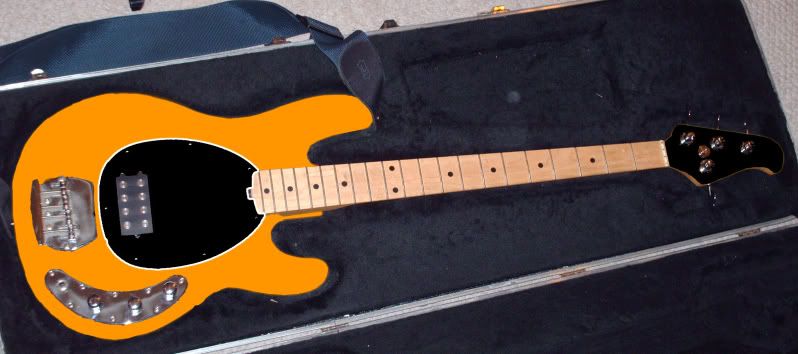 White edges. When viewed in real life it gives depth to the pickguard instead of looking like a large black hole as appeared.

Gotta say, so far your orange is looking good. A lot better than the OLP Levin model which came in orange.
Thats what I was thinking (the depth thing)

How many cans of clear should I use? I did a few light coats of clear so far and im at about half of a can. I think it would just be easier to base it off amount of cans lol
hmm no one really seems interested

Anyways, I decided to clean up the frets with some 0000 steel wool and my handy fret tool I made from 2 index cards and tape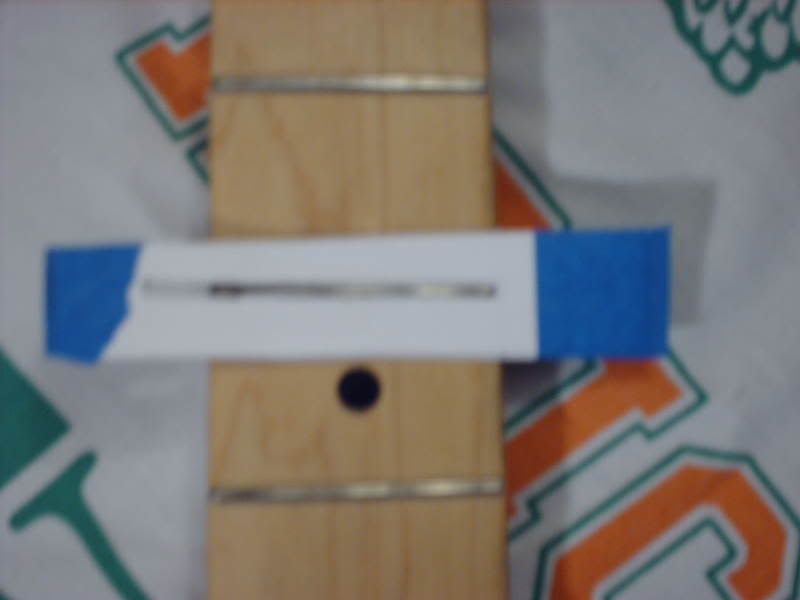 the difference is pretty big, but not too noticeable...dunno if that makes sense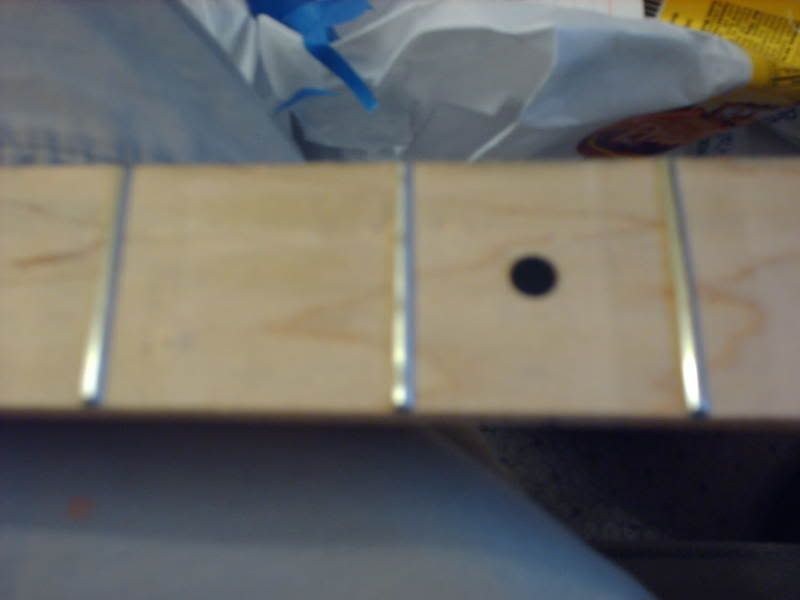 The frets really werent that bad to begin with
I also scuffed the pickguard for paint
unscuffed
Scuffed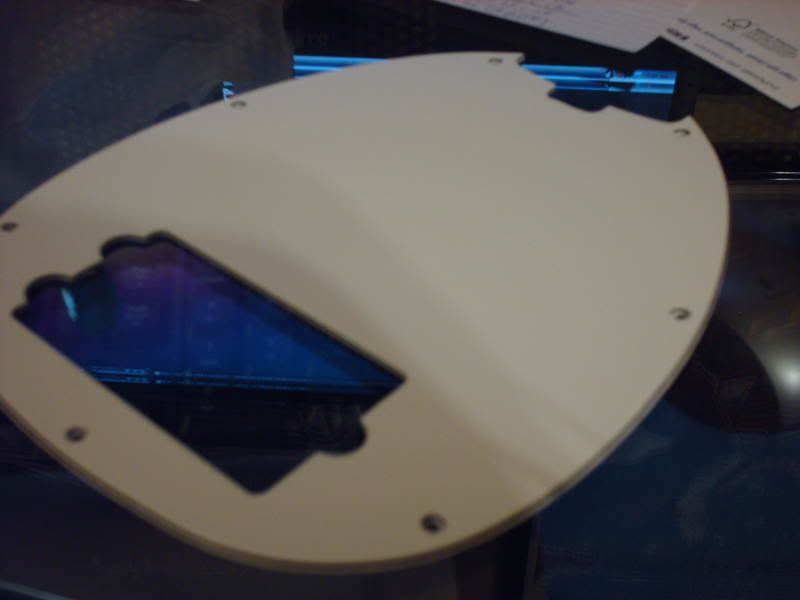 Im about done with my 2nd can of clear...Ill probably do one more can and be done with it
I'm still reading

That orange coat looks real good, but I like the slightly lighter shade you did in the MS Paint mockups more.
Yeah the real ones a little bit darker its called pumpkin orange haha...and it was done in photoshop

lol
I forgot to ask, what should I use to clean the fret board wood? What type of oil? Can the oil be bought in music stores?
it's just quite... violent

I really like the orange body/headstock combo mockup you did there. It looks great so far.
Is there a reason or advantage to just scruff the existing finish then spraying over it? I am a total novice when it comes to this. Your method seems simpler than stripping all the paint, but is there any concern for too much paint/lacquer buildup from adding layers on top of an existing finish?
Also, on my digital camera, there's a button that really focuses in on close-up photos to eliminate blurriness. I don't know if that's standard on cameras, but it might be worth investigating to get us more shots of that poor mosquito

thanks for the pics. Keep us updated
The camera I am using is crappy and doesnt have a macro setting, just zooms

I forgot about the mosquito update...I ended up using an exacto knife to pull off the body but the legs were still there, so I sanded it and but the legs are still there (its level with the paint) I figure wth Ill leave it as a mark

Did you mean the orange body/black headstock combo? or the orange/orange one?
Stripping the body is unecessary from what ive been told...the last guitar I did I stripped the entire thing but I also did a material finish on it so it was necessary. I also wonder if I might build up too much paint :/
Also, I was clear coating, everything is fine and on my last coat there was a decent sized drip

how can I get it off without having to spray more clear? Would 1000 work? I used 800 for the drips on the color coat and they worked fine but I dont want to dig too deep into the clear.
Well the clear coat drip leveled itself pretty well, its there but barely visible and should be sandable.
Anyways, all thats left really is letting it cure then finish sanding/buffing
The pictures without the flash give it a different color, with the flash (first 2, the darker orange) is the correct color...I kind of wish it was the lighter one though :/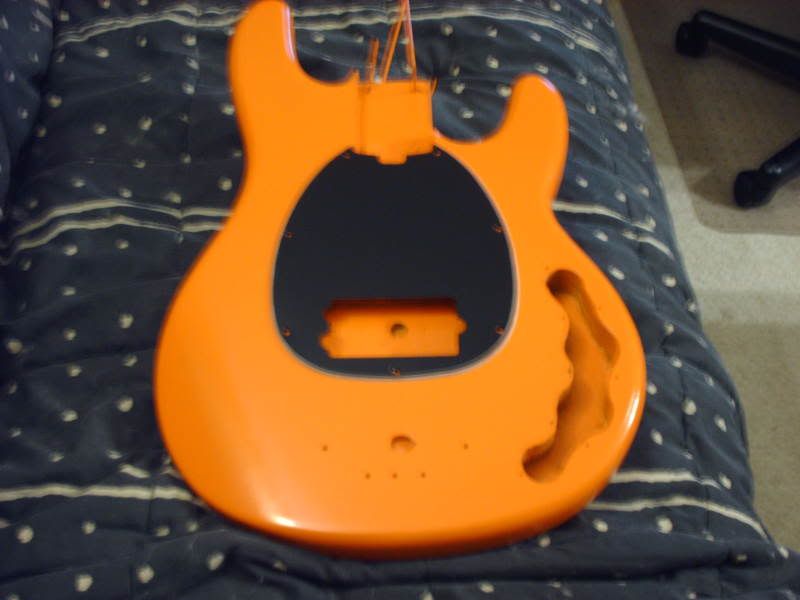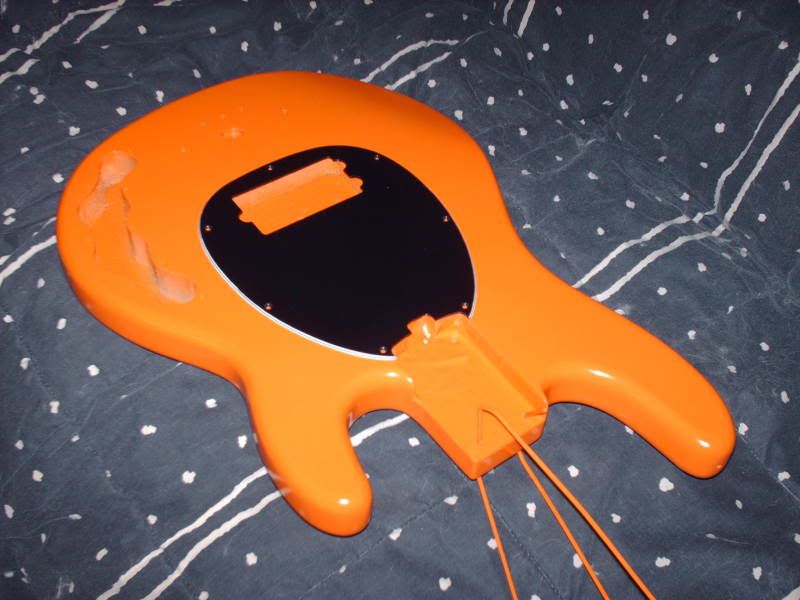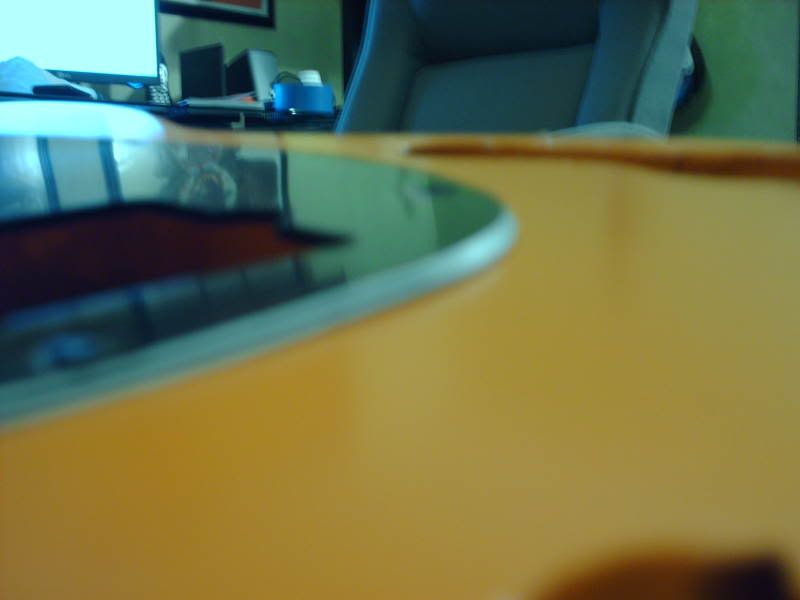 Can I sand after 2 days ? I am impatient
Last edited by bboyjon at Mar 25, 2009,

Join date: Jan 2008
121

IQ
SMEXY SMEXY SMEXY. This is Nirto paint right!

Join date: May 2007
293

IQ
Nice, I love Orange Guitars
Holy variable light conditions Batman!
haha no joke!

Its just krylon :/
....I wish I'd done this with my 'Ray. Looks amazing, reminds me of the new FleaBass.
http://www.fleabass.com/page8.html
But the black 'guard looks A LOT better than the Yellow one they have. Keep up the good work dude!

Join date: Sep 2005
70

IQ
SMEXY SMEXY SMEXY. This is Nirto paint right!
Nitro is a lacquer.
is 3 CANS of clear enough? I did each side twice every sitting and did that six times. So I did about twelve light coats. Is the paint suppose to be super shiny and wet looking?
How much clear you use just depends on what you want it to look like. I used less than one can on my guitar.
I'm trying to go for a mirror finish but it really wont look too great since orange is such a light color (and by too great I mean TOO mirrory...compared to a black mirror finish) but I guess we will find out when I sand
I hope you're sanding out that neck pocket so the sustain isn't killed

It's lookin great, though! And I'd love to have a bug immortalized in the finish of my guitar

wow when i first entered this i figured you were just going to paint it a boring color, but i think the orange was a good choice.
Thanks! I plan on sanding the neck cavity a little bit. Most of it is covered in tape though

I really wish I completely left the bug instead of prying off his body and just having its legs

I'm trying to go for a mirror finish but it really wont look too great since orange is such a light color (and by too great I mean TOO mirrory...compared to a black mirror finish) but I guess we will find out when I sand
If you did use Nitro, just forget about sanding it and buffing it for a few months. look after it and let the Nitro cure. You will probably notice the shine fade a little as the Nitro sinks and cures.
Then you can wet sand it and buff it.
its not nitro its acrylic :/ I wish I had nitro but I couldnt find any locally
its not nitro its acrylic :/ I wish I had nitro but I couldnt find any locally
Single part acrylic lacquer, possibly water based?
Oh...

Join date: Sep 2008
270

IQ
You shouldn't paint the neck pocket or you kill your sustain.